Having lost three of their past four games, the Seahawks are in the middle of their toughest schedule sector. After a one-sided loss to the 49ers, the Seahawks face the Cowboys tonight and then match up against the Eagles before their San Francisco trip. With wild-card hopes hinging on this stretch, Seattle will have a key player back for Week 13.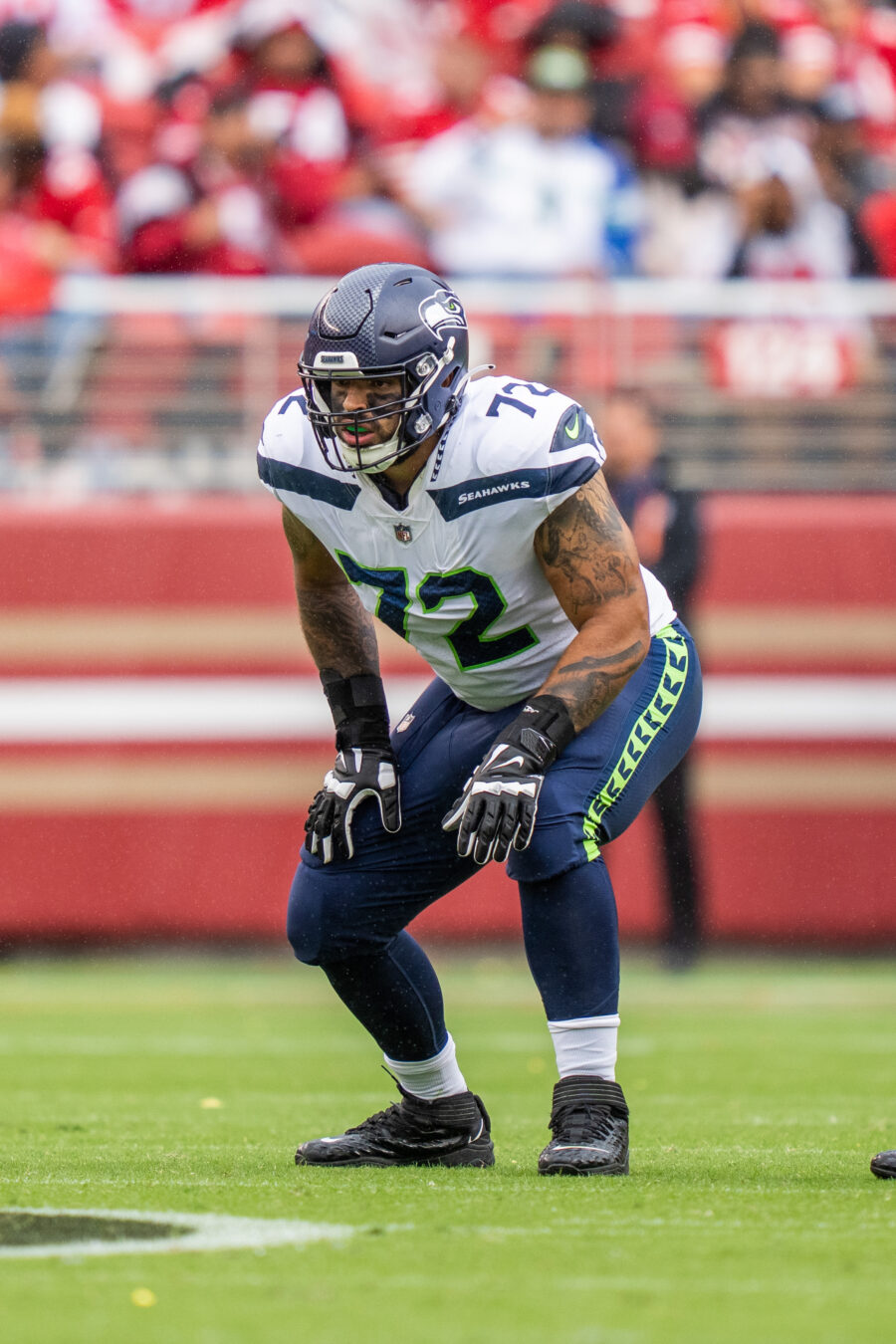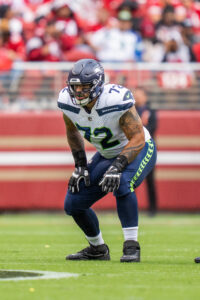 The team activated right tackle Abraham Lucas from IR on Thursday, ESPN.com's Adam Schefter tweets. The 2022 third-round pick has been out since going down with a knee injury in Week 1. Two games have passed since Seattle opened his practice window, but a third will not. Lucas will be in position opposite Charles Cross against Dallas.
[RELATED: Week 13 Injured Reserve Return Tracker]
One of the only two-rookie tackle setups in NFL history, the Cross-Lucas tandem played a key role in Geno Smith's Comeback Player of the Year campaign and the Seahawks' surprising playoff appearance. With the team having dropped to 6-5 and Smith's production dipping from his stunning 2022 run, the Seahawks will need all the help they can get as they face the NFC's best teams.
Lucas' return gives the Seahawks some options, and ESPN.com's Ed Werder notes the team is considering moving Jason Peters to guard. A career-long tackle until last season, Peters helped the Cowboys at guard at points in 2022. The 20th-year veteran has mixed in regularly at right tackle in recent weeks. Seahawks right guard Phil Haynes is set to miss tonight's game with a toe injury. Haynes did not practice this week, while Lucas logged back-to-back full efforts as he moved into position to build on his rookie-year success.
Chosen 72nd overall out of Washington State, Lucas moved into Seattle's starting lineup to begin his rookie season. He and Cross, last year's ninth overall pick, started 16 games together; this partnership covered 94% of the 2022 Seahawks iteration's offensive plays. Pro Football Focus graded Lucas just inside the top 40 at tackle last season. With Lucas out of the mix since going down in Week 1, the Seahawks have used Peters and young backup Stone Forsythe on the right edge.
As a whole, PFF ranks the Seahawks' O-line 29th. Lucas' return would not stand to solve every issue Seattle's front has encountered, but the prospect of he and Peters on the right side provides some intrigue ahead of a game in which a team that recently made a buyer's trade — sending the Giants second- and fifth-round picks for Leonard Williams — is a two-score underdog.
Seattle also moved Haynes to IR. Haynes had been a Seahawks backup for four seasons, but after the team released two-year starter Gabe Jackson this offseason, an in-house promotion occurred. The former fourth-round pick's eight starts already surpass his pre-2023 total (five). This transaction will sideline Haynes until at least Week 17, however. PFF ranks the new starter outside the top 60 at guard, but this injury could force a creative replacement attempt — if Peters ends up being kicked inside.