SEPTEMBER 15: As expected, the Seahawks will be without both starting tackles on Sunday. Carroll confirmed that Cross will be out for Week 2 while he recovers from a toe injury. He added, encouragingly, that the blindside blocker made progress in his recovery during the week, meaning he might be available come Week 3. With Peters not ready to play so soon after signing, though, Seattle will be notably shorthanded along the O-line for the time being.
Lucas underwent knee surgery this week, Carroll said. It is not known if the second-year tackle will be back when first eligible (Week 6). Forsythe and Curham will start at tackle Sunday, per the Seattle Times' Bob Condotta.
SEPTEMBER 13: As the Jason Peters signing foreshadowed, the Seahawks will be shorthanded at offensive tackle for a stretch. The team announced on Wednesday that Abraham Lucas has been placed on injured reserve.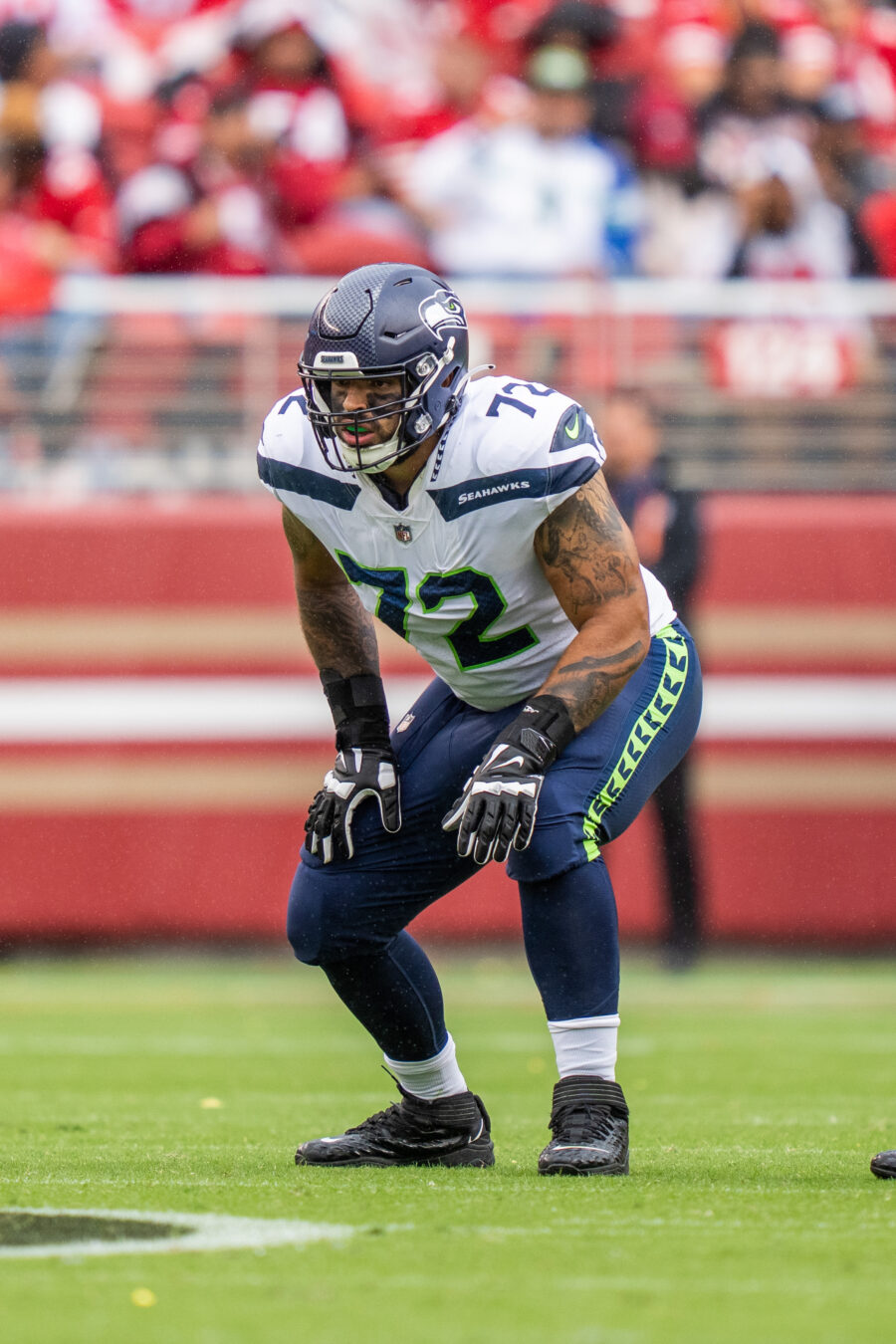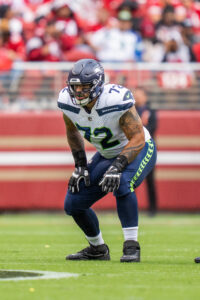 As a result of the move, Seattle's right tackle starter will be sidelined for at least the next four weeks. Lucas, part of the team's highly impactful 2022 draft class, was a first-teamer right away as a rookie. He partnered with first-round selection Charles Cross to give the team a young tackle tandem with the potential to give the offense a consistent presence up front for both the short- and long-term.
Like Lucas, Cross is banged up following the Seahawks' Week 1 loss. His status moving forward is also in question, so it comes as no surprise that the team added tackle depth in the expected absence of both its left and right tackle starters. Seattle signed Raiqwon O'Neal off the Buccaneers' practice squad, and added McClendon Curtis from the Raiders' taxi squad. Both players are undrafted rookies, so they have less experience than incumbents Stone Forsythe and Jake Curhan. The latter two, likewise, have far less service time than Peters.
Having not taken part in spring workouts or training camp, Peters' most recent team practices came during his time with the Cowboys last season. The 41-year-old would thus be a longshot to suit up on Sunday, as head coach Pete Carroll noted (via ESPN's Brady Henderson). Cross being unable to play, coupled with the timeline of Peters' ramp-up period, would leave the Seahawks particularly thin up front for Week 2.
In more positive injury news, Carroll said earlier this week that first-round corner Devon Witherspoon will be a full participant in practice in the build-up to his NFL debut, per Bob Condotta of the Seattle Times. Taken with the No. 5 pick in April's draft, Witherspoon was held out of Week 1 with a hamstring injury but playing him on Sunday will give Seattle's secondary a notable boost when they look to rebound from their season-opening defeat to the Rams.
Follow @PFRumors