The Raiders met with Austin Hooper on Wednesday, per NFL.com's Ian Rapoport (on Twitter), and he will join the Silver and Black. The sides agreed on terms, The Score's Jordan Schultz tweets.
Hooper has bounced around the league; he spent 2022 with the Titans. The Raiders will be his fourth NFL team. The former Falcons, Browns and Titans tight end will sign a one-year deal worth $2.75MM, Mike Garafolo of NFL.com tweets. The deal can max out at $3.5MM, but the Raiders will save quite a bit by making a Darren Waller-to-Hooper pivot.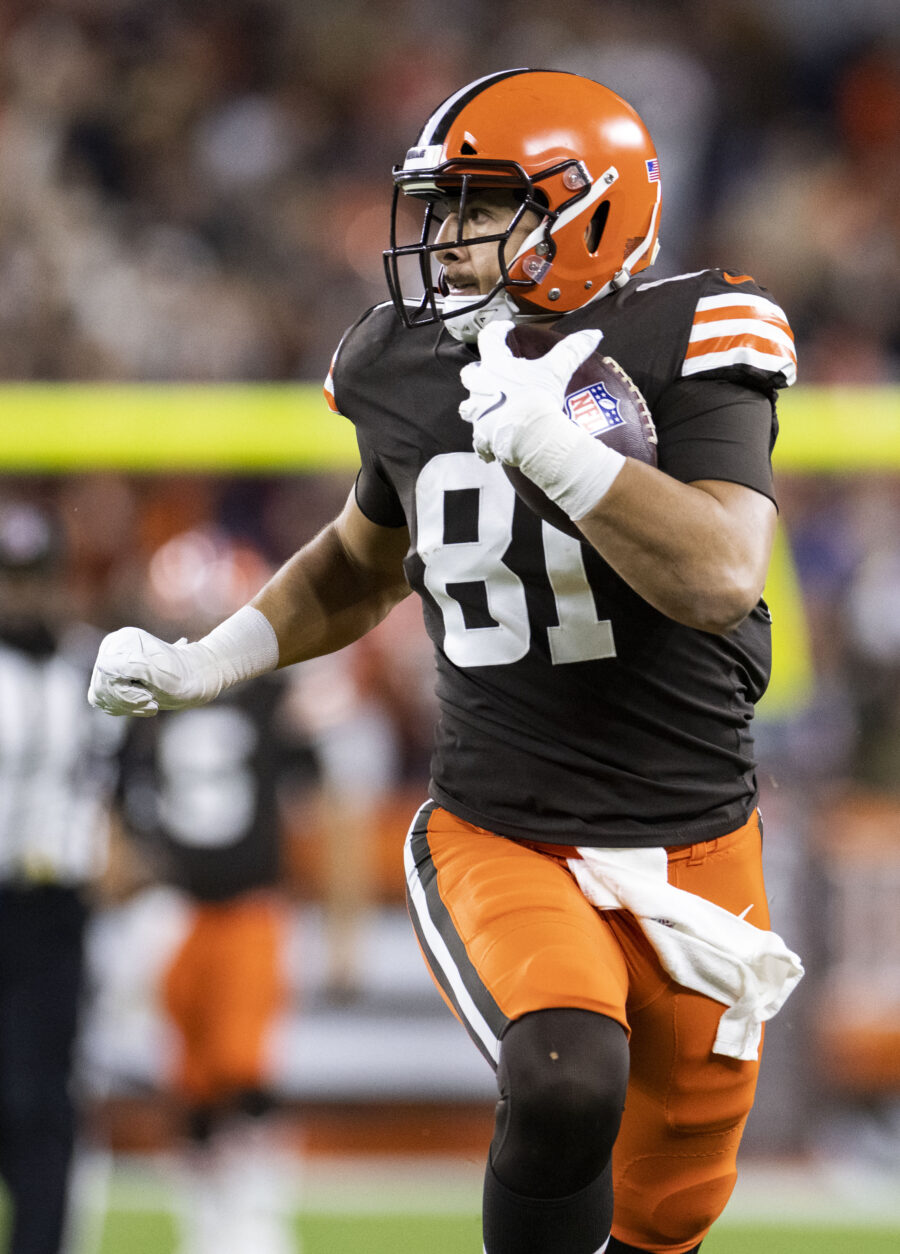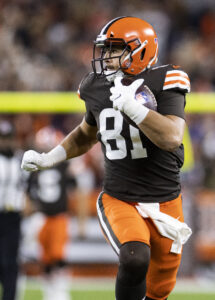 Going from Waller to Hooper, 28, represents an obvious downgrade in athleticism, Hooper's two Pro Bowls (as an alternate) aside. Hooper did finish last season with 41 receptions for 444 yards and three touchdowns. Despite the Titans' passing game sinking toward the bottom of the league, Hooper totaled the most receiving yards since his Falcons days. Waller is one of just eight tight ends in NFL history to post multiple 1,100-yard receiving seasons, though he has not done so since 2020.
Before George Kittle's second contract and Travis Kelce's third moved the tight end market north from its stagnant place during Rob Gronkowski's Patriots-friendly agreement, the Browns made Hooper the league's highest-paid tight end. Hooper landed a four-year, $42MM deal with Cleveland in 2020 but could not live up to it. Working alongside David Njoku, Hooper topped out at 435 receiving yards in a season during his Cleveland stay. The Browns bailed on the deal, designating Hooper as a post-June 1 cut, in 2022.
The Raiders gave Waller a $17MM-per-year pact, which, for AAV purposes, became the new tight end standard in September. But Waller battled a lingering hamstring injury that sidelined him for eight games last season. In 2021, the talented tight end missed six. Some among the Raiders expressed frustration with Waller last season, and the Giants dealt away their Kadarius Toney-obtained third-rounder for the 30-year-old playmaker. The Raiders are moving on, but Hooper should probably not be considered their only offseason addition.
Hooper, who did eclipse 600 receiving yards with Matt Ryan in 2018 and '19, has also been more available compared to Waller. Hooper has missed one game over the past two seasons. It will be interesting to see how he fits in Josh McDaniels' offense; Pro Football Focus rated Hooper as one of the NFL's worst run-blocking tight ends last season.
Ex-Waller sidekick Foster Moreau remains a free agent, though he met with the Bengals recently. The Raiders will also have the option of taking a tight end in what is believed to be a rich crop of prospects in this year's draft. But Hooper will provide Jimmy Garoppolo with a veteran presence and will do so at a low cost, which will be important to a team with three eight-figure-per-year wideouts and a running back on the franchise tag.