Darren Waller emerged after four seasons off the NFL radar to become the Raiders' centerpiece pass catcher, taking over after the franchise's Antonio Brown– and Tyrell Williams-dependent plan failed. Waller has since signed two Raiders extensions. This season, however, has not featured much production or availability from the former comeback story.
The Pro Bowl tight end is now on IR due to a nagging hamstring injury. Prior to going on IR, Waller had not played since Week 5. He managed eight snaps against the Chiefs, before going down with what has become a season-defining malady. He and the Raiders may not be in lockstep regarding this injury, with Vincent Bonsignore of the Las Vegas Review-Journal indicating Waller has become a source of frustration for the team.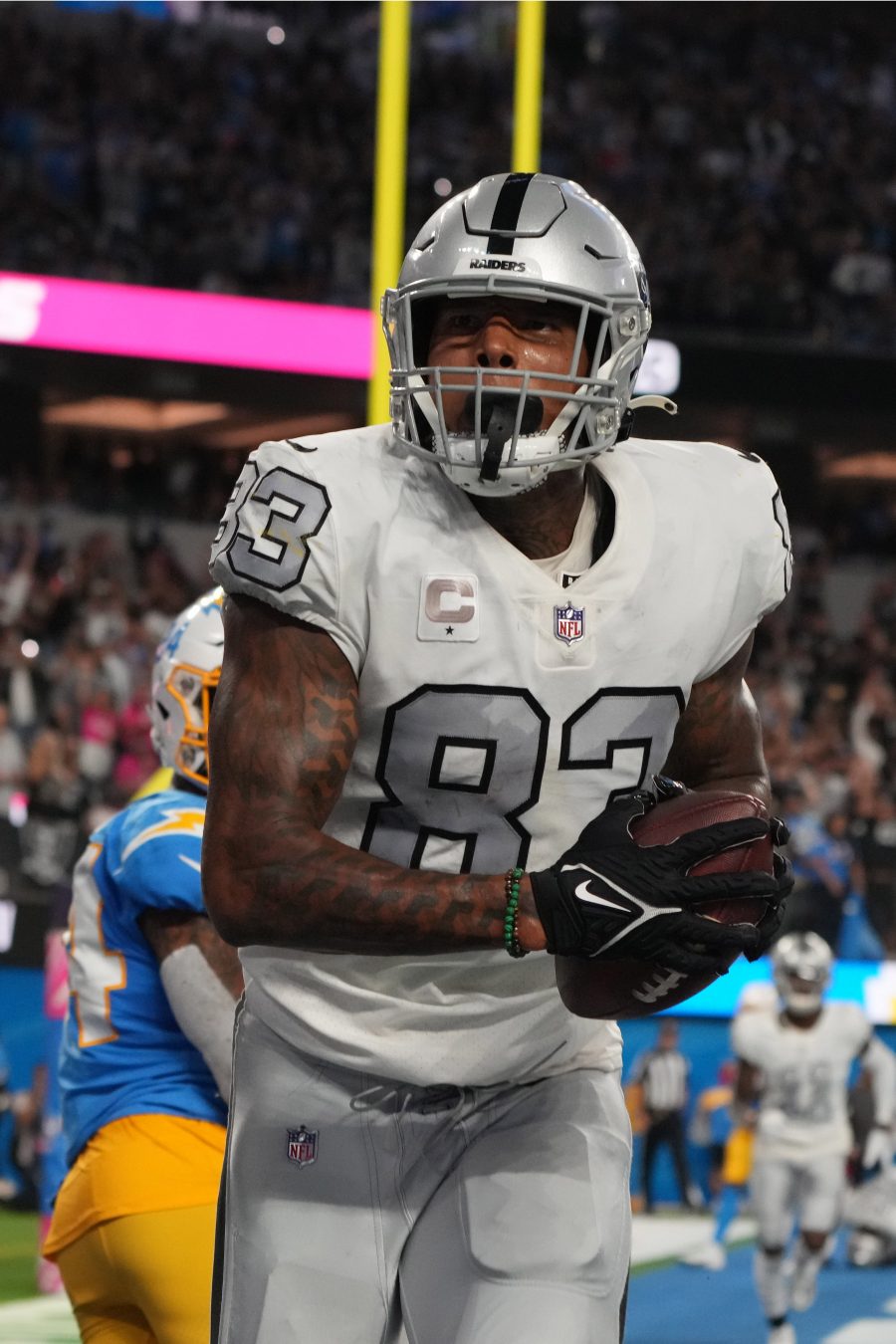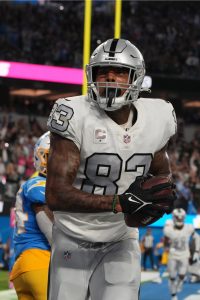 Effort, or lack thereof, to return from this injury has created this wedge between the recently extended tight end and the team. An injury to his other hamstring during training camp — viewed by some as a hold-in measure amid contract talks — led to a prolonged absence. Waller, 30, returned in time for Week 1 but missed three full games prior to being placed on IR.
Other players have seen hamstring injuries flare up this season — most notably Keenan Allen, whose injury against the Raiders in Week 1 has led to the veteran Charger missing most of the year — and it is a bit premature to accuse Waller of not doing what it takes to return in time. But this Raiders season has skidded well off track; tension is mounting.
[RELATED: Packers Attempted To Acquire Waller At Deadline]
"Some of the things that a lot of us try to do just to practice, what we put our bodies through just to sleep at night, and for that to be the result of all that effort? It pisses me off," Derek Carr said following the Raiders' loss to the Colts, via The Athletic's Vic Tafur. "It pisses a lot of guys off. It's hard knowing what some guys are doing — like I said — just to practice, what they're putting in their body just to sleep at night just so we can be there for each other, and I wish everybody in that room felt the same way about this place."
Hammering this point home, Davante Adams also said not enough players are "fully bought in." Neither player named Waller nor singled out anyone else. But the Raiders' two highest-paid performers citing teammates for insufficient effort is obviously noteworthy. The Raiders are in the early stages of their Josh McDaniels–Dave Ziegler retooling effort. Attempting to quiet any McDaniels one-and-done rumors, Mark Davis said he is committed to his coach for 2023.
Waller's three-year, $51MM deal — agreed to in September after the two-time 1,000-yard pass catcher had slipped nearly out of the top 20 for AAV at his position — tops the tight end market. But the contract included only $19.25MM fully guaranteed (ninth among tight ends). Waller's new years do not begin until 2024, but the rest of his guarantees pay out by 2023. That gives the Raiders more flexibility than is usually afforded so soon into a top-market deal. Las Vegas has seen its top three pass catchers — Adams, Waller and Hunter Renfrow — play all of 62 snaps together this season, contributing to the team's 2-7 record. Neither Renfrow nor Waller has fared well since signing their respective extensions.
It is too early to speculate on Waller's place with the team beyond 2022, but the former Ravens draftee did well to secure more in guarantees before the hamstring injury dropped his value. A knee injury cost Waller a chunk of last season. If he comes off IR when first eligible (Week 14), Waller will have missed 13 games over the past two years. It will be interesting to see if Waller can return at that point and build some momentum for next season.
Follow @PFRumors