Travis Etienne made his long-awaited debut with the Jaguars in 2022, and he delivered a strong season as the team's lead running back. The former first-rounder is part of a more crowded RB room in Jacksonville, now, however, something which is expected to affect his usage rate.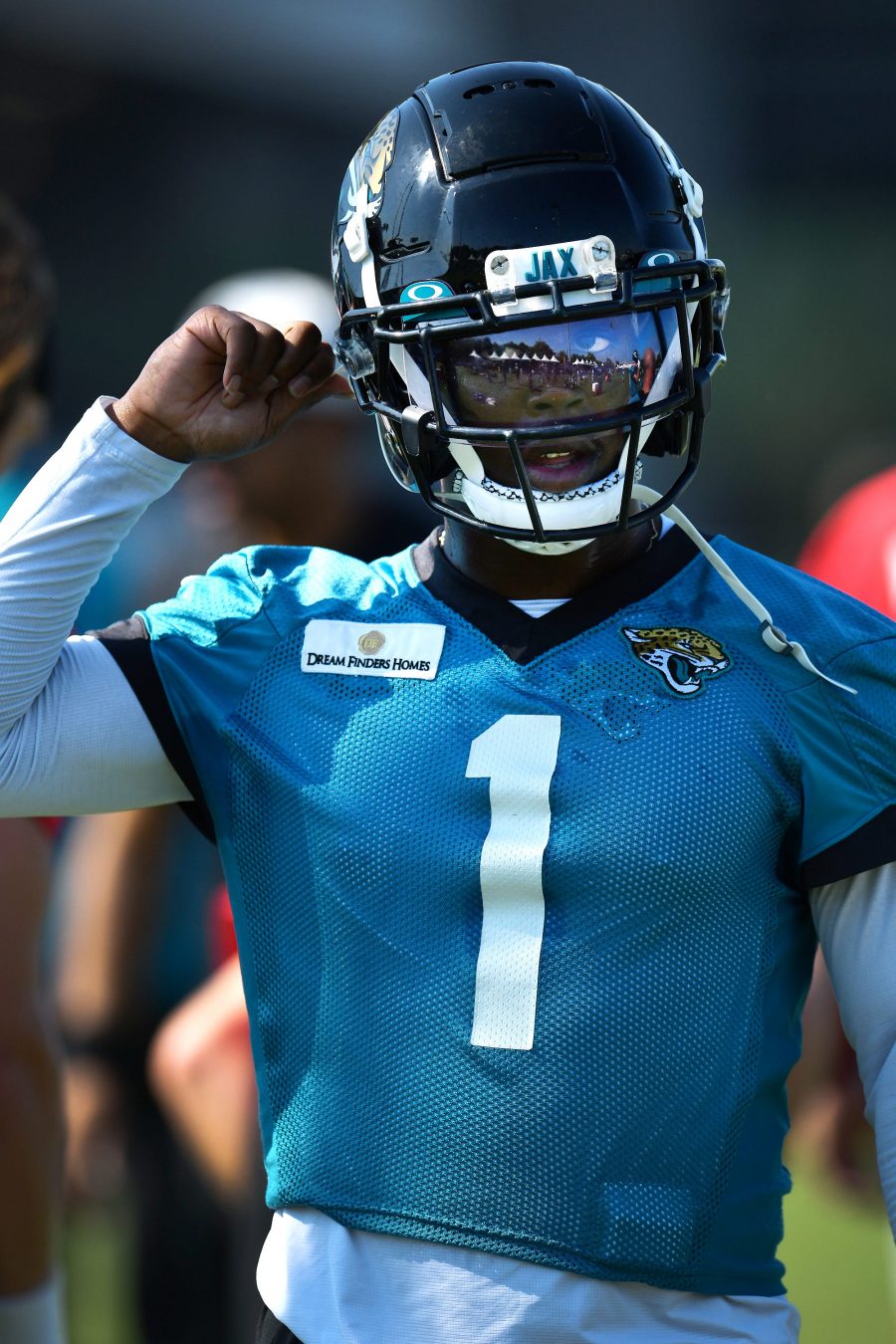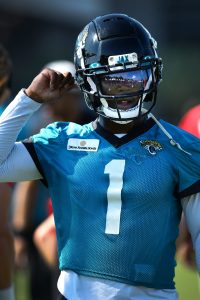 Jacksonville turned lead back duties over to Etienne on a permanent basis midway through the 2022 campaign when they traded away James Robinson. The former was left with a sizeable workload, seeing 74% of running back carries following the trade. That came in part due to his effectiveness, but also the lack of other options the team had on the depth chart.
This offseason, the Jaguars have supplemented Snoop Conner and JaMycal Hasty with free agent signing D'Ernest Johnson and third-round rookie Tank Bigsby. Johnson showed signficant potential in a rotational role with the Browns, while Bigsby put up considerable production during a three-year career at Auburn. Those two are in line to play a notable supporting role in their first season in Duval County.
ESPN's Michael DiRocco notes that Jacksonville's moves at the position this year have been aimed at reducing Etienne's workload moving forward. The Clemson product logged a snap share of 60% overall on the season – though that figure was higher following the Robinson trade. Overall, he totaled 1,125 yards on 220 carries (good for an average of 5.1 yards per attempt), adding 316 yards in the passing game. His aim, and that of the team, will be a setup allowing him to remain efficient on the ground and in the air while lessening the burden he is responsible for in the offense.
"I feel like it keeps the wear and tear off my body," Etienne said. "I don't have to go and bang myself up each and every play. I've got somebody else to take a couple licks off of me and I love that."
Offensive coordinator Press Taylor confirmed that the RB pecking order and workload will be determined over the summer, but Etienne remains in line for signficant usage in 2023. On a team with a capable array of pass-catchers (especially considering the reinstatement of Calvin Ridley) and, now, a deeper group in the backfield, though, Etienne's second NFL campaign should see him on the field slightly less often than his first.