Alex Leatherwood's NFL career encountered another setback Wednesday. The recent Bears waiver claim will be placed on the team's reserve/non-football illness list, according to Matt Eberflus.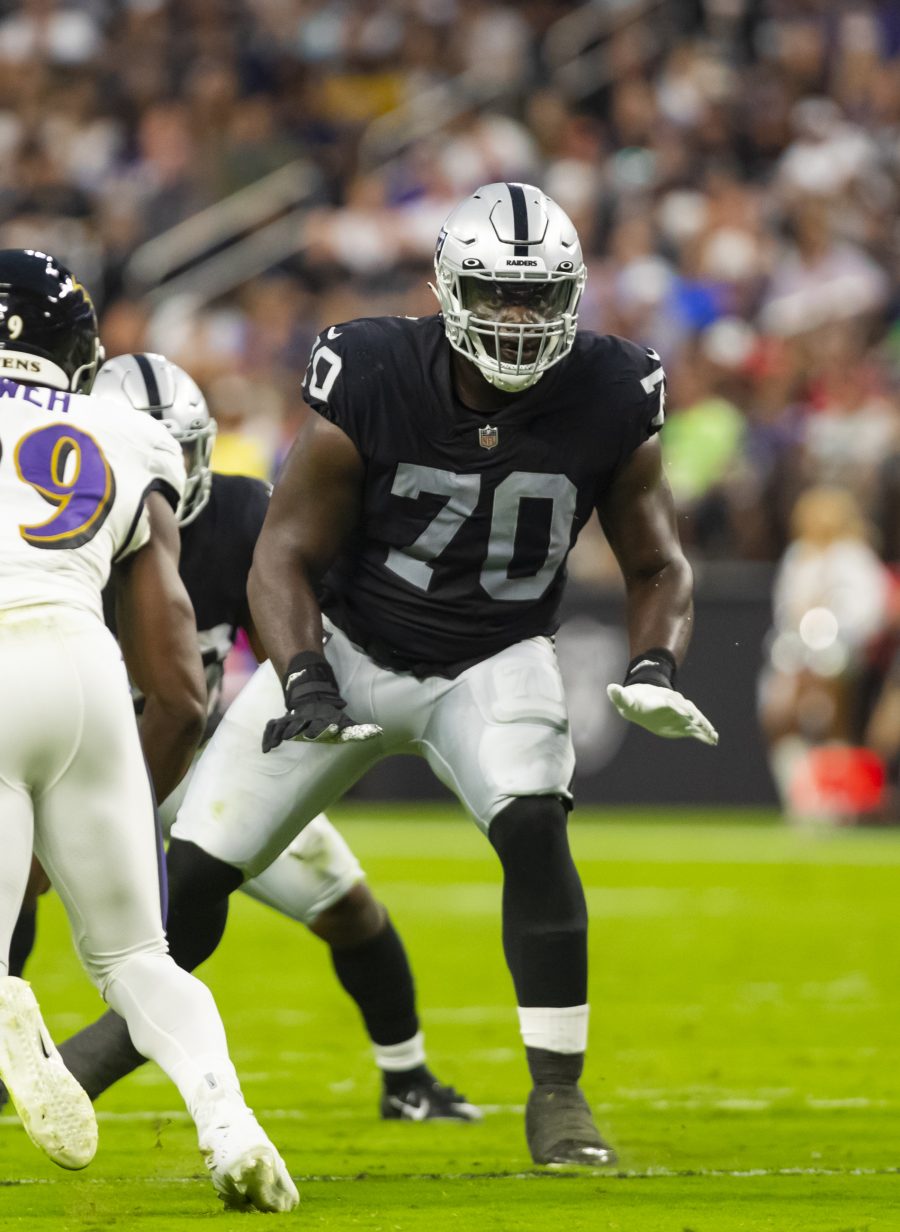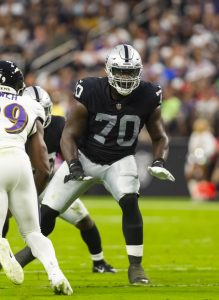 This will sideline the 2021 first-round pick for at least four games. The Bears are bringing back Michael Schofield, who was with them in training camp, to replace Leatherwood on the 53-man roster, Brad Biggs of the Chicago Tribune tweets. Leatherwood is believed to have contracted mononucleosis, Ian Rapoport of NFL.com tweets.
Eberflus said Leatherwood is not at the team's facility today. He did not play in the Bears' Week 1 game. A 17-game Raiders starter last year, Leatherwood caught on with the Bears via waiver claim. The Raiders' new regime bailed on the Jon Gruden–Mike Mayock-era O-line investment after this year's training camp.
The Bears exited their camp with some questions on their O-line, and the team is attempting to salvage Leatherwood. The Alabama prospect, who was not expected to go in last year's first round, has been working at right tackle with the Bears, Biggs adds. Leatherwood began his pro career as the Raiders' right tackle starter, but the team moved him to guard early in his rookie year. McDaniels' staff slid Leatherwood back to right tackle this offseason, and while the Raiders have significant questions at that particular position, they could not find a spot for the second-year blocker on their 53-man roster.
As expected, Chicago used fifth-round rookie Braxton Jones and 2021 fifth-rounder Larry Borom as its Week 1 tackle starters. Riley Reiff, 33, remains on the team as a swingman. Leatherwood's hopes at competing for playing time will have to wait a while now. Three years remain on his rookie contract.
Schofield, 31, initially signed with the Bears just before training camp. The Illinois native has extensive experience at right guard and right tackle, having transitioned to guard after being a right tackle starter for the Broncos' 2015 Super Bowl-winning team. The Chargers used Schofield as their primary right guard over the past five seasons; he joins Reiff as a 30-something second-stringer on the rebuilding Bears.
Teven Jenkins started at right guard for the Bears on Sunday, rotating with would-be center Lucas Patrick. The latter is poised to be Chicago's center, but a July hand injury has altered that plan for now. Sam Mustipher started at center for the Bears against the 49ers.