Injuries will end up bookending Lucas Patrick's first Bears season. The veteran interior lineman became eligible to return from IR this week, but Matt Eberflus confirmed no injury activation will take place.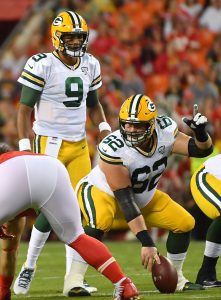 Patrick underwent toe surgery during his time on IR, and Patrick Finley of the Chicago Sun-Times notes the Bears are shutting down the free agent acquisition for the season's remainder. This will wrap the fifth-year blocker's initial Chicago campaign at just seven games (five starts).
The Bears doled out a host of low-cost contracts this offseason, making Patrick's two-year deal worth $8MM stand out to some degree. The ex-Packers starter followed OC Luke Getsy to the Bears and was expected to be the team's starting center. Injuries intervened. Patrick suffered a thumb injury early in training camp, and while he returned in time to start the season, the Bears' plans for him did not come to fruition.
Patrick, 29, played guard for much of the season, seeing the thumb problem lead the Bears to delay his move back to the snapping role. He only returned to center for the team's Week 7 win over the Patriots. Ten snaps into that game, Patrick went down with the toe malady. That led Sam Mustipher, whom the team was previously starting at center, back into action. Weeks later, Mustipher — who started 17 games at center last year — Pro Football Focus' No. 16 overall pivot. The younger center has helped the team surge to the top of the league in rushing this season.
The rebuilding team stands to make more investments along the offensive line in the offseason, seeing as Ryan Poles' squad is projected to carry a league-high — by a whopping margin — $125MM in cap space in 2023. Patrick is set to count $5.38MM against the team's cap next year.