Quarterbacks, per usual, dominated this year's pre-draft coverage. The Falcons made Kyle Pitts the highest-drafted tight end in NFL history, and four wide receivers then went off the board in the top 20. Running backs, as they have done in a few drafts over the past decade, waited.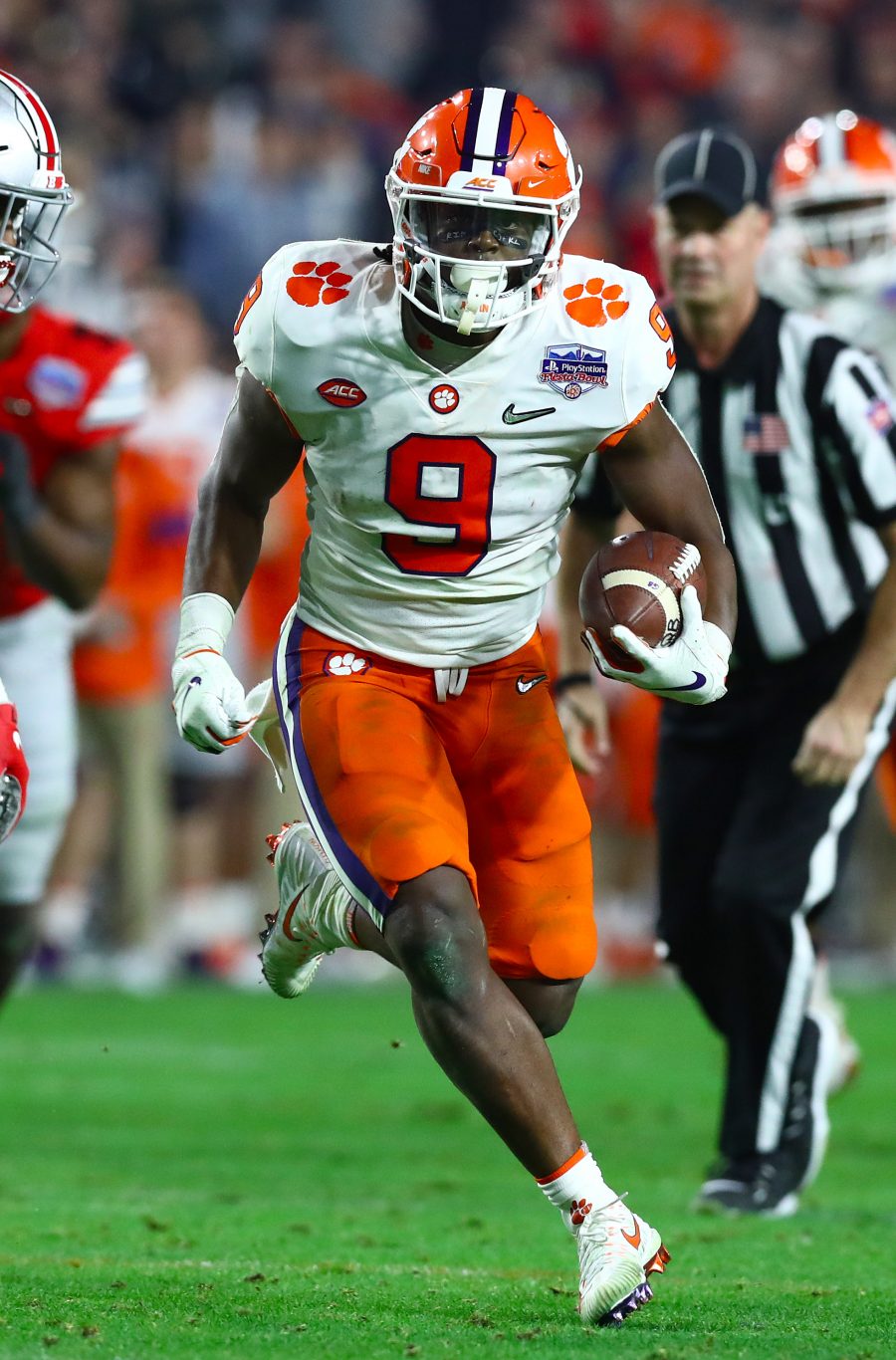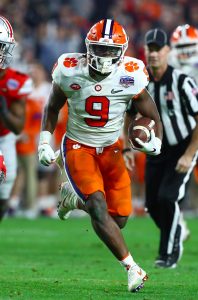 While two went in Round 1, the Jaguars' Travis Etienne pick preceded a 60-pick stretch during which just one running back — the Broncos' Javonte Williams choice — went off the board. The 2021 draft matches 2016 and 2003 for the fewest backs chosen in the top 80 (three) in the common draft era (1967-present), continuing a grim era for this once-storied position. But several of this year's draftees have quick paths to key roles.
Linked to Najee Harris ahead of the draft, the Steelers took the Alabama standout at No. 24. Harris will join a Steelers team that ranked last in rushing in 2020. Although the Alabama product scored 30 touchdowns in his senior season and topped 1,200 rushing yards in two straight years, he will now play behind an offensive line that went through considerable turnover this offseason. The Steelers lost 17 Pro Bowls on their offensive line this year. They will replace Maurkice Pouncey and Alejandro Villanueva with far less experienced players, and David DeCastro's replacement (Trai Turner) struggled in 2020. Will Harris' talent be enough to overcome significant O-line concerns in Pittsburgh?
Etienne joins a Jags team that just saw James Robinson set the rookie UDFA record for scrimmage yards (1,414) despite missing two games in 2020. Jacksonville also signed Carlos Hyde, who played for Urban Meyer at Ohio State. Etienne spent time at receiver during the Jags' offseason program but should be expected to contribute heavily in the backfield. Like Harris, Etienne stayed in college for four years. He twice surpassed 1,600 rushing yards and totaled 78 college TDs — most of which coming alongside No. 1 overall pick Trevor Lawrence — but will this unusual setup (for a first-round back, that is) translate to rookie-year production?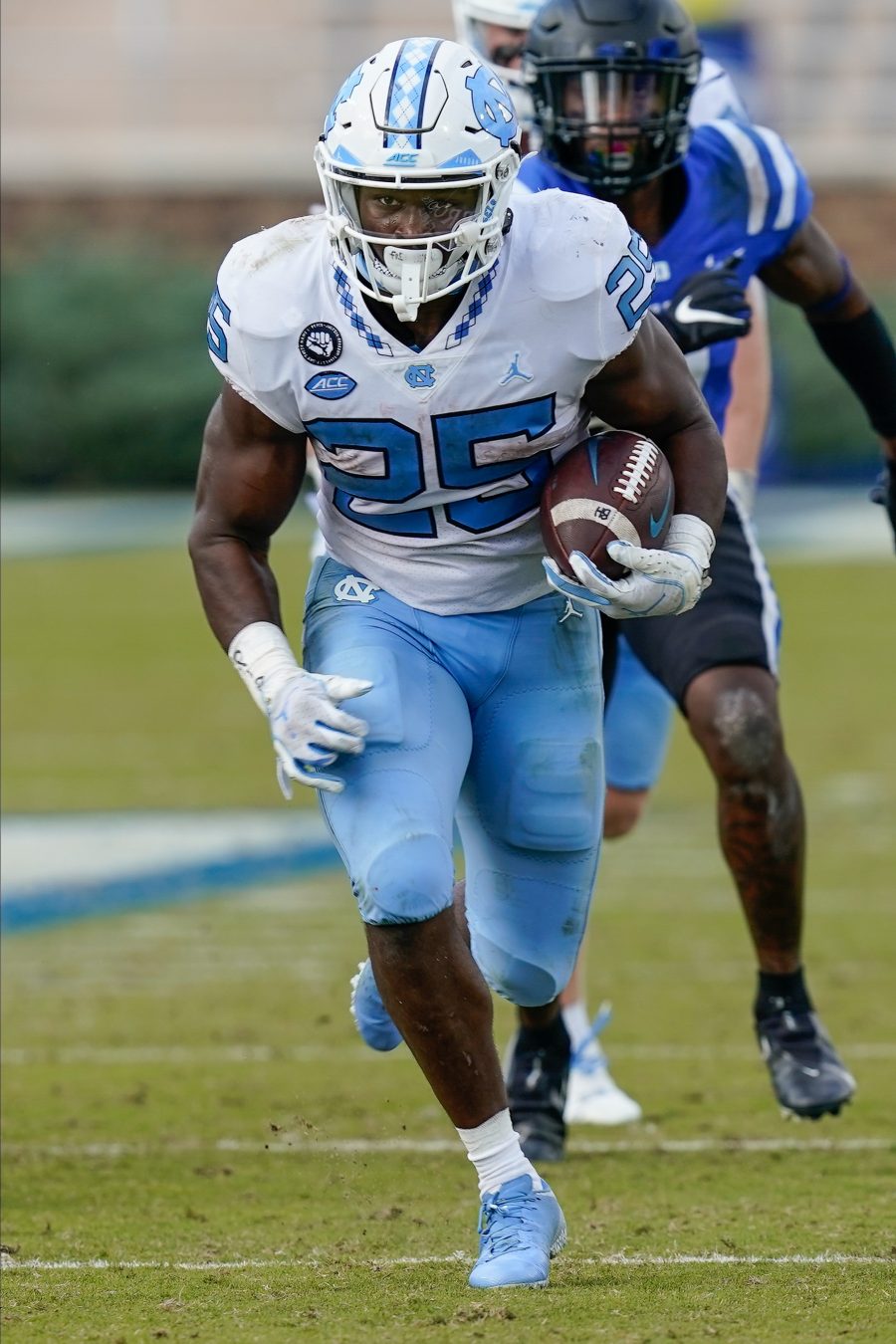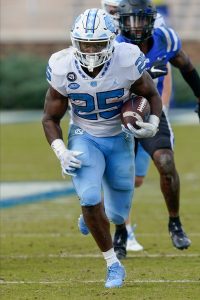 The Broncos traded up four spots for Williams in Round 2, Pro Football Focus' top-rated back in this class, and chose the North Carolina product 36th overall. Williams teamed with Jets draftee Michael Carter to form one of the nation's top backfield tandems. Williams compiled just one 1,000-yard season with the Tar Heels but led Division I-FBS with 75 broken tackles in 2020. The Broncos have Melvin Gordon signed through 2021, but the John Elway-era addition does not appear to be a lock to hold off Williams for the starting role.
The rest of the rookie field includes third-rounder Trey Sermon (49ers), Carter (fourth round, Jets) and a host of backs ticketed for early-career backup roles. While injuries certainly will hit the running back position, potentially forcing some of the later-round picks into the fray, Sermon and Carter have the best bets of seeing steady action among the mid- and late-round selections.
An Oklahoma and Ohio State product, Sermon also played four years. He averaged more than seven yards per carry in each of his past two, though he never topped 1,000 on the ground. Lead 49ers back Raheem Mostert is coming off an injury-marred season. The Jets added Tevin Coleman, who joined Mostert in missing most of last season, but do not have another back with much experience. This could allow Carter (two 1,000-yard years at North Carolina) early upward mobility, despite his 5-foot-8 frame.
Which rookie back will rush for the most yards in 2021? Who are the later-round candidates or UDFAs who can join these players as early contributors? Vote in PFR's latest poll and weigh in with your thoughts in the comments section.