Visions of a long-term Von Miller–Bradley Chubb edge partnership mostly proved fleeting for the Broncos, who saw injuries sideline at least one member of this tandem for most of its three-plus-season tenure. The 2018 season, when Miller and his then-rookie sidekick combined for 26.5 sacks, turned into a mirage.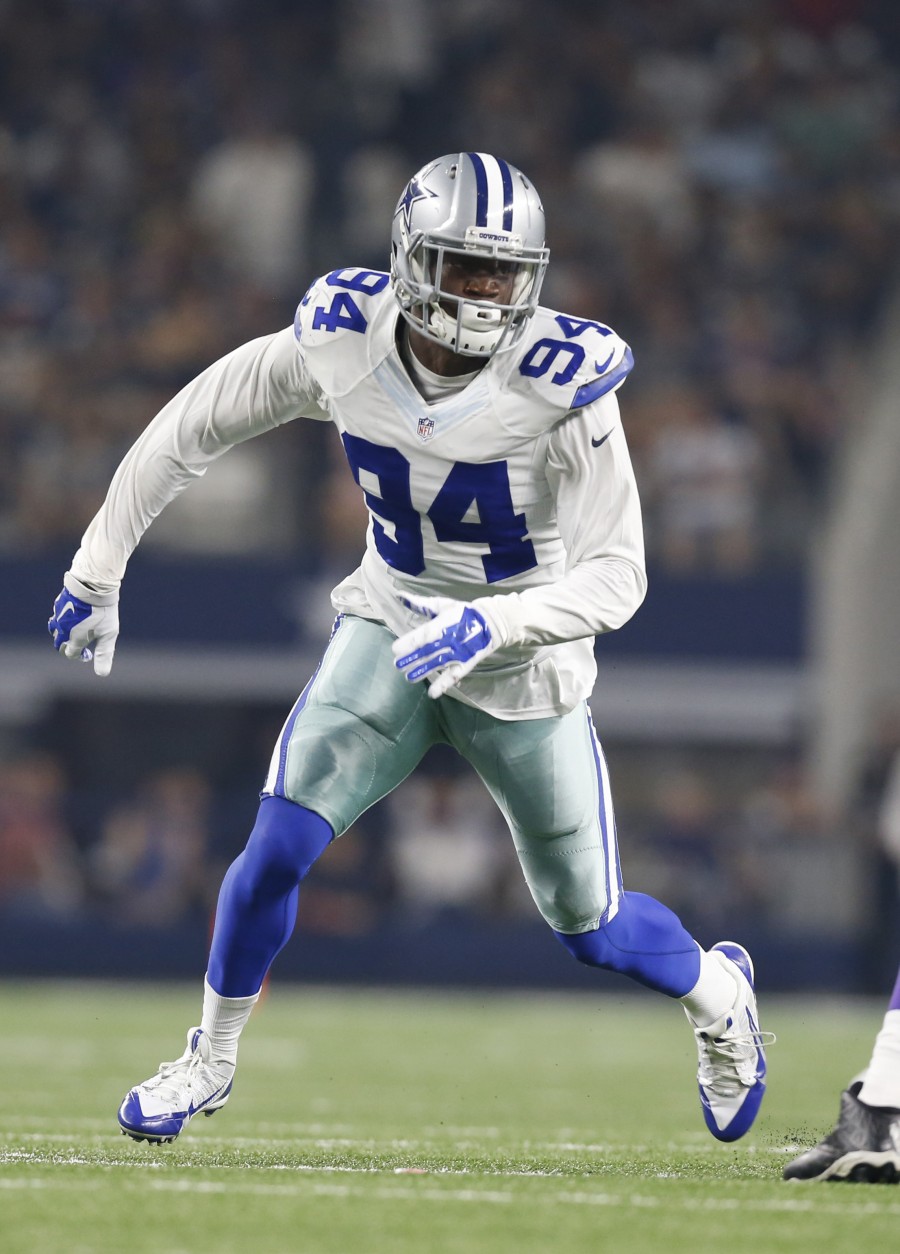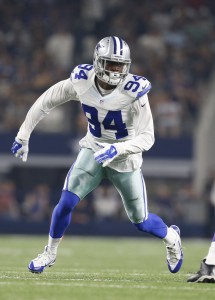 The Broncos' 2022 contingent of edge rushers presents intrigue, even if it is the first in 12 years not to include the best pass rusher in franchise history. Denver's Miller trade allowed the team to finish stockpiling its cast of pass rushers, bringing second- and third-round 2022 picks, but with only Randy Gregory locked in as a long-term starter (and given Gregory's history, that classification might be premature), how the team proceeds with this crew will be interesting ahead of what promises to be a high-profile division race.
Gregory signed a five-year, $70MM deal in March, backing out of a Cowboys agreement at the last minute due to contract language. Suspended four times as a pro, Gregory showed considerable promise during his final Dallas season. If that form is a true indicator of the former second-rounder's form, the Broncos having him signed to a $14MM-per-year deal will age well as the salary cap's rise has pushed edge rusher salaries toward the $30MM-AAV mark. Gregory, whose drug suspensions could give him a "young 29" presence, carries boom-or-bust potential. From a roster-building standpoint, more questions surround his supporting cast.
Chubb made the Pro Bowl in 2020, despite accumulating just 7.5 sacks and one forced fumble, and racked up 12 sacks as a rookie. But the two ankle surgeries he underwent last year brought limitations and questions about his future in Denver. (Chubb also sustained an ACL tear in 2019.) George Paton identified the former top-five pick as a core player, and while those comments came before the ankle trouble limited Chubb to seven games in a zero-sack season, the second-year GM expressed Chubb confidence again this year. Paton did extend 2018 second-round pick Courtland Sutton, whom he also called a core talent last year, after an ACL tear. Chubb, 26 later this month, will enter a high-stakes contract year, with Paton reorganizing the team's edge-rushing stable after the February vote of confidence.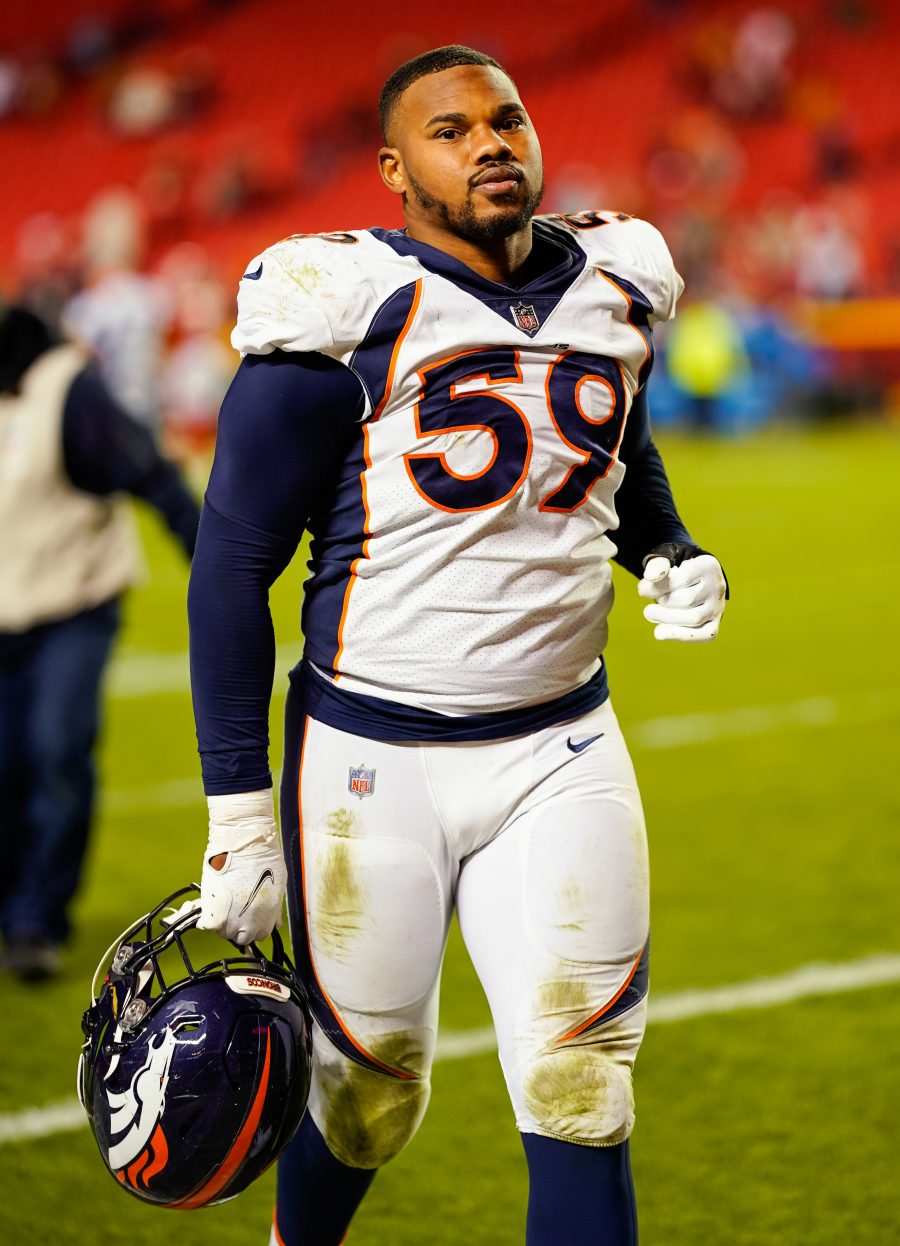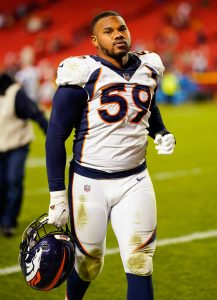 An extension path may still exist for Chubb. Gregory's AAV checks in just 22nd among edge defenders, and the Chargers and Raiders each have two edges earning north of $17MM per year. But that prospect is murkier than it was last year at this time. Had Chubb not been a first-round pick, he may already be signed to a lucrative deal. The fifth-year option allowed the Broncos to wait, and the team will have cheaper options to flank Gregory beyond 2022 — when Russell Wilson will be playing on a top-market contract.
Denver rosters Malik Reed, a former UDFA who has seen extensive run (34 starts) due to Chubb and Miller's injuries, and used its top draft choice on Oklahoma edge Nik Bonitto (64th overall). The team also has ex-Ohio State teammates Jonathon Cooper and Baron Browning. Cooper fell to Round 7 because of a heart issue (one that did not keep him out of games last season) and flashed a bit after the Miller trade. The Broncos curiously moved Browning from inside linebacker — where they are much thinner. A 2021 third-rounder, Browning started nine games inside as a rookie.
It will be difficult for the team to roster all six, and its recent penchant for UDFA edge success (Reed, Shaq Barrett) creates a path for Christopher Allen, a 2020 Alabama contributor who missed last season due to a foot injury. The Broncos gave Allen $180K to sign after the draft.
Also in a contract year, Reed has registered 13 sacks over the past two seasons. Though lesser-known than Chubb, Reed profiles as an extension candidate himself. The Broncos would probably stand to save by extending Reed over Chubb, who also looms as a 2023 franchise tag option. Chubb staying healthy this season could create a clear value gap between the two. Denver also has defensive end starter Dre'Mont Jones going into a walk year, creating an unsettled post-2022 mix beyond Gregory and Bonitto.
With Paton-era OLB investments behind Reed, would the Broncos consider trading the frequent fill-in starter ahead of his contract year? They only gave Reed the low-end RFA tender ($2.4MM) in March. That price and Reed's recent production could be attractive for teams with thinner edge cadres. Chubb is tied to a $12.7MM option salary. A mix of Gregory, Chubb and Reed would limit Bonitto's rookie-year time. But injuries could obviously change that.
The Broncos faced a surplus situation at cornerback last year but refrained from dealing into it, despite teams showing interest. Chubb's injury history could prompt Denver to carry an extra outside linebacker on its 53-man roster. Browning's ability to play on the inside would seemingly represent insurance for an iffy group of inside 'backers as well. But carrying six edges is on the high end for 3-4 teams.
However the Broncos decide to proceed here, their moving parts on the edge should be a situation to monitor as the revitalized team attempts to compete against high-powered offenses. How that effort goes, particularly from the John Elway-era holdover rushers, will determine how the franchise chooses to complement Gregory beyond 2022.