For years, the Colts deployed one of the NFL's best offensive lines. The holdovers from those years have since been rewarded with top-market extensions. This season's Eric Fisher and Mark Glowinski replacement options have helped lead to a regression, inviting questions about the highly paid unit.
Early-season starters Matt Pryor and Danny Pinter have been either relocated or benched. The Pryor-at-left tackle experiment is over, and although the Colts did not see great returns from the Bernhard Raimann-vs.-Bradley Chubb matchup in Week 5, they are turning to the third-round rookie full-time on the blindside.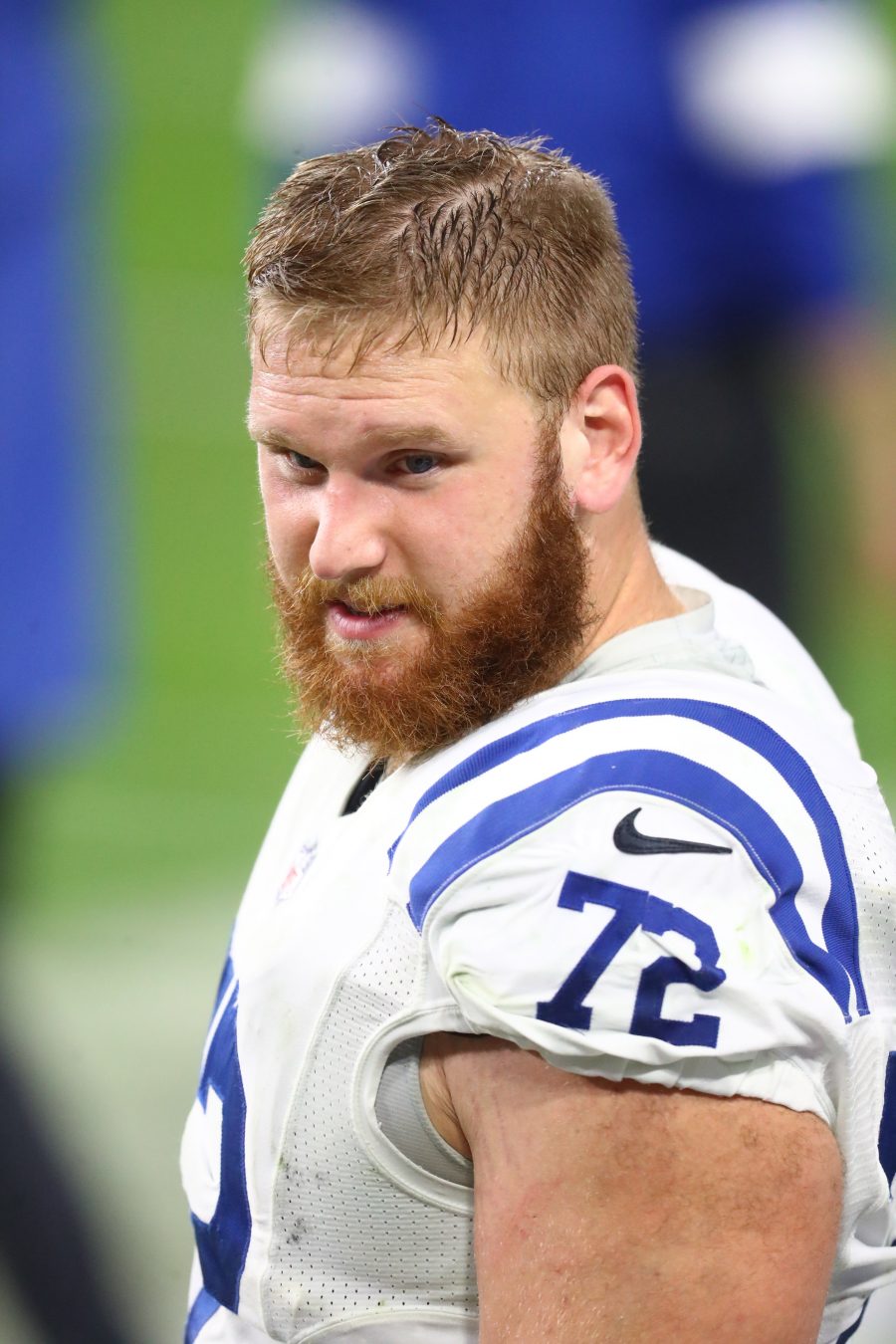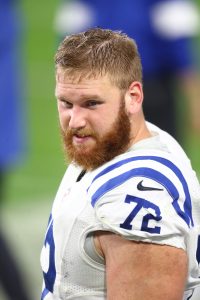 "We just think he has the makeup; he has the physical talent," Frank Reich said, via the Indianapolis Star's Joel Erickson. "We understand — like a lot of our young players — it's a process. You look at Alec [Pierce], you look at Jelani [Woods], they get better fast, the more they play. … So we're just going to put him in there, and we're going to play.
"We feel like he's got a lot of upside. Right now, I'd be willing to tell you we think that's going to be our left tackle."
Raimann seizing the blindside reins would be a welcome sight for the Colts, who have seen this position go through some turbulence since Anthony Castonzo's retirement. The team signed Fisher last year, but after his Achilles tear in the 2020 AFC championship game, the longtime Chiefs starter was unavailable to start last season. The Colts used Julie'n Davenport at the marquee O-line spot to start last season and did receive 15 Fisher starts once he was healthy. But the Colts did not re-sign Fisher, who remains a free agent. They tried Pryor at left tackle to start the season, working in Raimann off the bench. Now, it will be Raimann playing throughout.
A 25-year-old prospect out of Central Michigan, Raimann committed four holding penalties in the Colts' overtime win last week. He has not been charged with any sacks allowed yet; Pryor has given up five, leading to questions about his starter status going forward. A 2020 fifth-round pick, Pinter did not start in Week 5 but replaced an injured Ryan Kelly. Indy's Pro Bowl was back at practice this week.
It remains to be seen how the Colts will play it on the right side. Citing run-blocking aid, the Colts shifted longtime right tackle Braden Smith to right guard during the Denver outing. Smith has been Indianapolis' right tackle since October 2018, shortly after the team drafted him in Round 2, and signed a four-year, $70MM deal to man that spot. That contract sits fourth among right tackles, in terms of AAV. If the Colts are planning a longer-term Smith guard foray, their guard commitments — headed by Quenton Nelson's position-record $20MM-per-year pact — reside on their own cost tier.
The Colts shifted Pryor to right tackle in Week 5, but the move did not work out. A veteran backup who re-signed with the Colts (one year, $5.5MM) this offseason, Pryor rates as Pro Football Focus' sixth-worst-graded tackle. This performance has contributed to Matt Ryan's 11 fumbles — the most through five games since the 1970 AFL-NFL merger — and 21 sacks taken.
Indianapolis has Dennis Kelly as another right tackle option. Kelly, 32, has 51 career starts — mostly at right tackle. He started 16 games for the 2020 Titans at that position. The 11th-year blocker missed time this summer due to knee surgery and has not played an offensive snap this season. The Colts viewed Kelly as a swingman upon signing him for no guaranteed money. Kelly, understandably, said (via Erickson) he wants a chance to start again.
"As he was coming off of his injury in training camp, you can see him getting more and more physically comfortable, comfortable in the system," Reich said. "Love that he's here, and we'll continue to evaluate."