Jonathan Taylor's Week 5 absence will leave a gaping void on the Colts' offense. Ahead of the team's Broncos clash, the Colts will elevate a veteran presence to help fill it.
Former Broncos 1,000-yard rusher Phillip Lindsay will make his Colts debut Thursday night, with Tom Pelissero of NFL.com noting (via Twitter) the veteran running back will be elevated from Indianapolis' practice squad. This will be Lindsay's first matchup against his hometown team since the Broncos rescinded his RFA tender in 2021.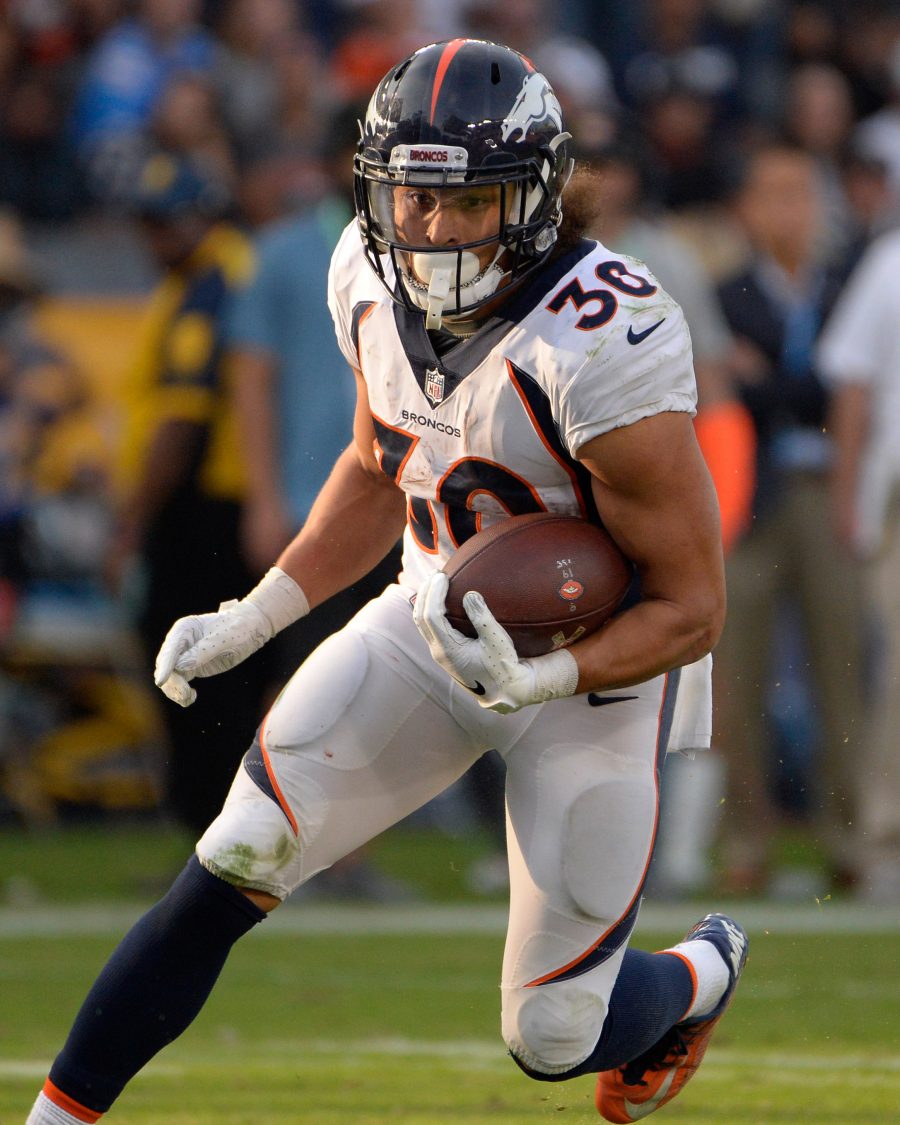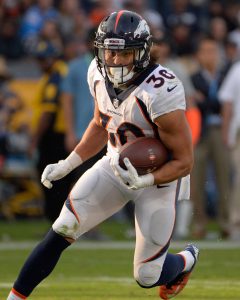 The Colts signed Lindsay this offseason, continuing the former Broncos starter's post-Denver AFC tour, but released him as they cut their roster down to 53. The team kept Lindsay on its practice squad.
Lindsay played for the Texans and Dolphins last season, but his performance was well off the pace he set during his time in Denver. Lindsay is the NFL's only UDFA to begin a career with back-to-back 1,000-yard rushing seasons, but the Broncos opted not to extend him and instead paid up to replace the ex-Colorado Buffalo.
The player the Broncos brought in to effectively replace Lindsay, Melvin Gordon, is expected to take over for Javonte Williams as a starter Thursday. Williams is out for the season with ACL and LCL tears. Gordon signed a two-year, $16MM deal with the Broncos in 2020 and re-signed on a one-year, $2.5MM accord this offseason. The former first-round pick, however, leads all running backs with 11 fumbles since that 2020 season. Gordon's lost fumble in Week 4 proved incredibly costly in the Broncos' loss to the Raiders, putting the eighth-year back on thin ice with his current team.
As for the Colts, they have passing-down back Nyheim Hines likely set for a bigger role. Hines is not exactly a one-for-one Taylor replacement — as if that were easy to find — and backup Deon Jackson has logged 15 career carries (for 28 yards) since joining the Colts as a 2021 UDFA. Lindsay, 28, figures to complement Hines in his Denver return tonight. This will be Taylor's first missed game due to injury dating back to his high school days, though he did miss a 2020 Colts game after landing on the reserve/COVID-19 list.
Lindsay quickly became a starter in Denver and earned Pro Bowl acclaim as a rookie. He followed that 1,037-yard season up with a 1,011-yard 2019 slate, but the Broncos' Pat Shurmur OC hire led to the Gordon agreement. Gordon's deal scuttled Lindsay extension talks, which were rumored early that offseason. Lindsay did not fare as well in 2020, losing time to Gordon and missing games due to injury. The Broncos gave Lindsay the low-end RFA tender in 2021, but a mutual separation soon ensued. Lindsay did not stand out with the Texans or Dolphins, averaging just 2.8 yards per carry on 88 totes last year.