The Jets will soon check another depth chart-configuration box at quarterback. Robert Saleh said Wednesday Zach Wilson will move back into uniform by becoming the team's backup in Week 15.
Since being benched following the Jets' second loss to the Patriots, Wilson spent the past three games as the team's third-stringer. He is now back in front of Joe Flacco, who has been demoted for a second time this season. Flacco, Wilson and new starter Mike White have each spent time in all three positions on the team's depth chart this season.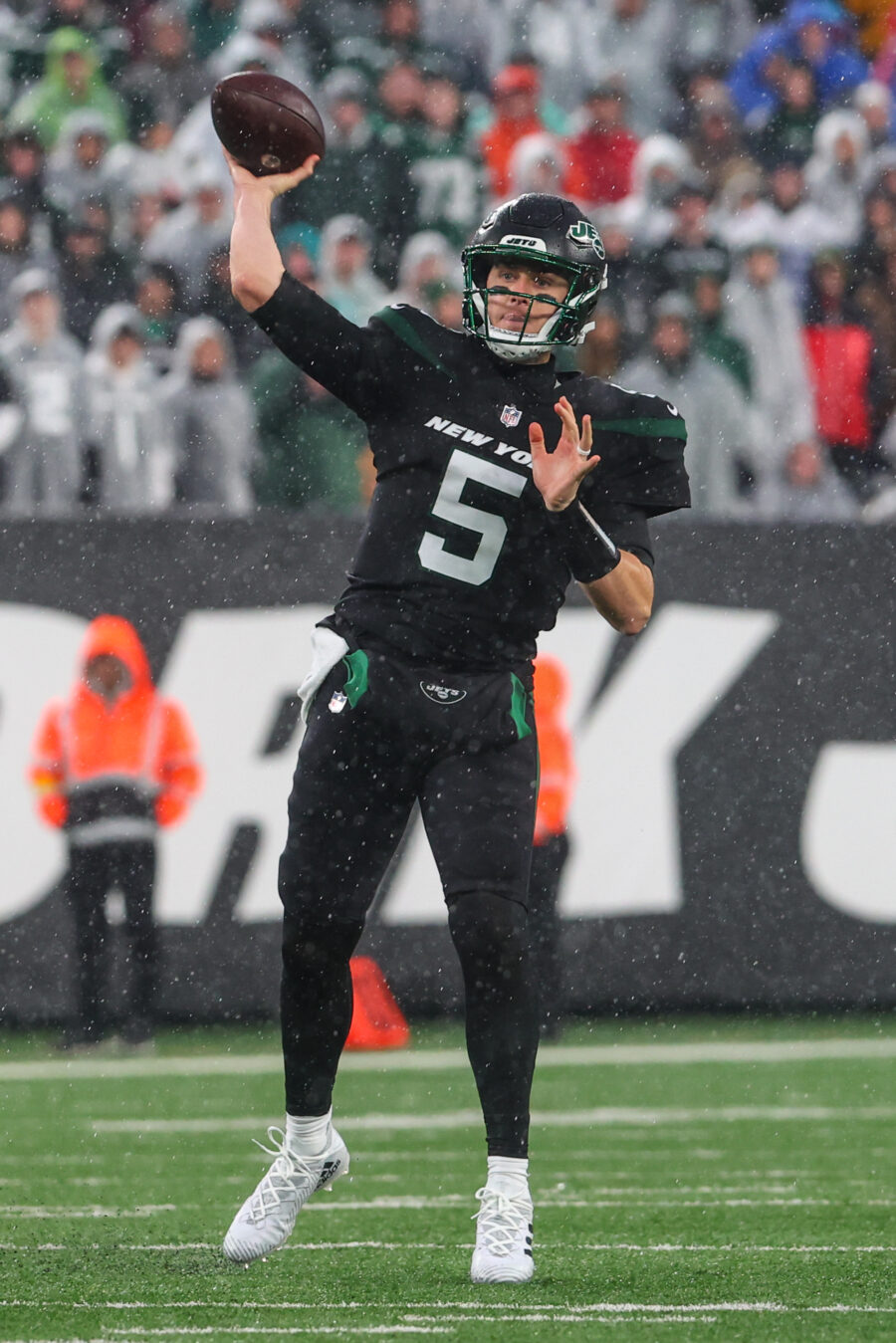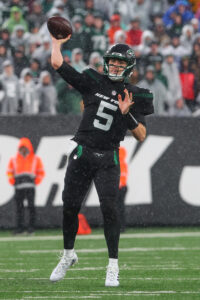 [RELATED: Who Will Be Jets' Starting QB In 2023?]
For those keeping track of this jagged journey, Flacco has gone from QB1 (due to Wilson's injury) to 2 to 3 to 2 and now back to 3. Wilson has gone from 1 to 3 to 2, with White climbing from 3 to 2 to 1 this season. Saleh began the week noncommittal about Wilson dressing again, but Saleh has said the hope is the former No. 2 overall pick plays again this season. The second-year Jets HC praised Wilson's accountability since his demotion.
Wilson's personal QBs coach, former Jets assistant John Beck, said (via Rich Cimini of ESPN.com) he does not think the former No. 2 overall pick ever expected to be benched. Wilson is the first top-five QB draftee to be benched for performance reasons in his second season since Akili Smith 22 years ago. The Jets have shown a higher offensive floor with White, even though the team has lost two of the latter's three starts (to admittedly strong opposition, in the Vikings and Bills). It is difficult to see them pivoting back to Wilson, though White was forced to leave Sunday's game twice after hard hits.
White is expected to be ready for Week 15, Dan Graziano of ESPN.com notes, adding that his rib injury is believed to be a pain tolerance issue. White's toughness in Buffalo earned him rave reviews from teammates. This came weeks after a report surfaced indicating select Jets were skeptical about Wilson this offseason. In 129 attempts, White is completing 62% of his passes. That is down from his 132-attempt 2021, when the former Cowboys fifth-rounder completed 66.7% of his throws. White sports a 49.1 QBR after three starts; his 2021 QBR sat at 50.5 before Wilson retook the reins after recovering from a PCL injury.
The Jets initially acquired White in 2019, when he signed with their practice squad. White received an offer to join the second iteration of the XFL, Cimini notes, adding that the rebooting league was proposing "significantly more" than the base NFL practice squad pay ($136K for a season at the time). But he joined the Jets as a depth option during Sam Darnold's bout with mononucleosis in September 2019. Then-backup Trevor Siemian broke his ankle during his first (and only) start as a Jet, leading to the team using Luke Falk as its next option.
"At the time, it was pretty tough," White said, via Cimini, of his NFL-or-XFL decision. "I knew I was an NFL quarterback — I wasn't an XFL quarterback — but [the XFL] was an opportunity to play and I knew I needed film. The only film I had was preseason from Dallas, and it wasn't the greatest film, to be honest."
White did not play in 2019 or 2020 but broke through in 2021, when he became the first Jets passer since Vinny Testaverde in 2000 to top 400 yards in a game. White then went down with an injury in his next start and threw four interceptions against the Bills upon returning. Despite Wilson's move to second string, White does not appear in jeopardy of losing his job. If the Jets fall out of playoff contention, however, that would probably change. White is a free agent at season's end; so is Flacco. Two years remain on Wilson's rookie contract.