The XFL was expected to make an announcement next week about the locations of its inaugural eight teams, which will begin play in 2020. However, the league inadvertently released the information on its website on Saturday, which was captured in a screenshot by WrestleZone.com and posted on Instagram.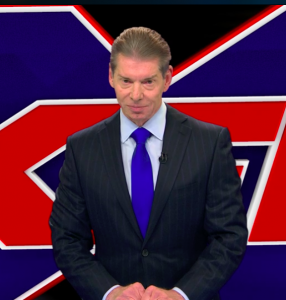 The cities captured in the screenshot are Dallas, Houston, St. Louis, Seattle, Los Angeles, New York, Tampa Bay and Washington D.C., and included phone numbers for each franchise. In addition to the markets, the sites for each team began trickling out shortly after the leak.
The Tampa Bay franchise was confirmed by Thomas Bassinger of The Tampa Bay Times, which called the number associated with the team and received a recorded message from XFL commissioner Oliver Luck stating:
"Hello, this XFL commissioner Oliver Luck. Thanks for calling XFL Tampa Bay. We're excited to call Raymond James Stadium home when the league launches in 2020, and we appreciate your support."
Raymond James Stadium, of course, is the current home of the Buccaneers, who declined to comment on the situation.
The Washington franchise will reportedly play its games at Audi Field, Rick Maese of the Washington Post writes. As the league is expected to kick off its 10-week schedule in February 2020, the field will serve both football and soccer for a time due to the stadium's main tenants, MLS franchise D.C. United, beginning their schedule in March.
The Dallas franchise could potentially wind up playing its home games at Globe Life Park in Arlington, Texas Rangers beat reporter Evan Grant writes for the Dallas Morning News. The park will host its final game at the end of the 2019 season, leaving it vacant for a potential XFL team for the following February.
The league has declined comment since the leak.
The original XFL operated in 2001, when World Wrestling Entertainment chairman Vince McMahon partnered with NBC to form the league. The broadcast corporation pulled out after one season and the league folded soon after.
Photo courtesy of USA Today Sports Images.