The Cowboys once waived Brett Maher late in a season, but they are not planning to repeat that transaction right now. Despite Maher becoming the first player since 1932 to miss four extra points in a game, Cowboys special teams coach John Fassel said the team is sticking by its kicker.
That said, insurance is coming. The Cowboys are adding Tristan Vizcaino to their practice squad, Tom Pelissero of NFL.com tweets. Vizcaino kicked in three games for the Cardinals and Patriots this season.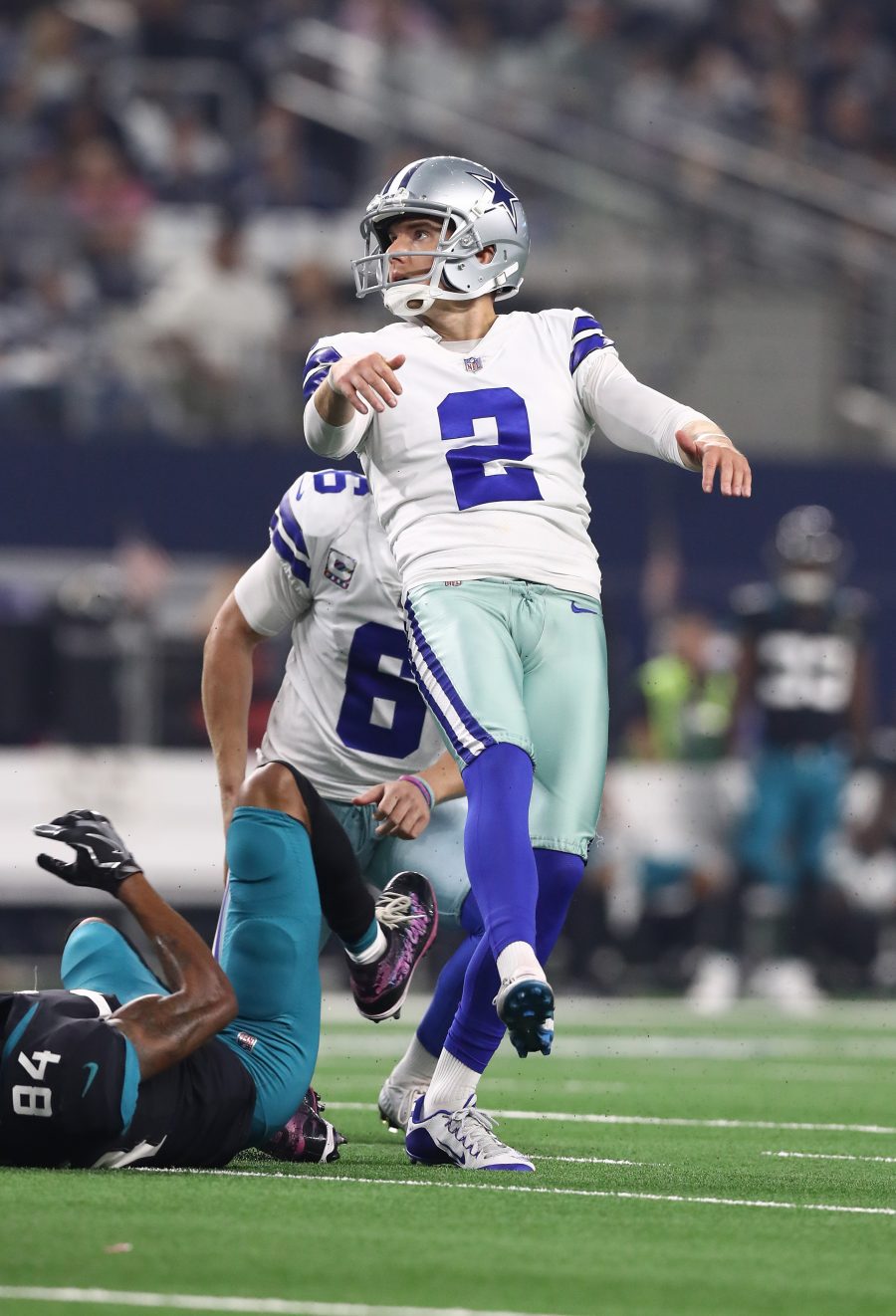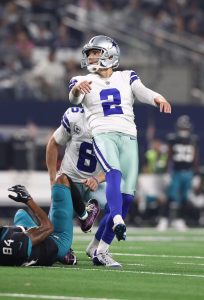 Maher, whom the Cowboys cut late in the 2019 season, rejoined the team late this summer after the NFC East squad's fielded an uninspired kicking competition. The former CFL kicker, who holds the NFL record for most 60-plus-yard makes in a career (four), connected on a career-high 90.6% of his field goals this season. But he will head to San Francisco coming off the worst game of his career.
"I believe in the hot hand, and I believe in the yips, absolutely," Fassel said, via ESPN.com's Todd Archer. "And you know, you wonder sometimes how you get into the yips, and you wonder sometimes how you get back into the hot hand. I think it's keep stepping up to the line and shooting that thing. We missed a couple of free throws [Monday] … He had a hot hand. Let's face it, he only missed [six] kicks all season. The yips happen, so I expect a hot hand coming up."
Mike McCarthy also eschewed a late field goal opportunity, keeping Maher sidelined after his PAT nightmare. Maher, 33, did make his final extra point during the Cowboys' blowout win over the Buccaneers. While Maher will certainly be scrutinized ahead of the Cowboys' divisional-round matchup, he has submitted a strong enough season to warrant another chance. And, to be fair, kickers only had to attempt tries from the 15-yard line beginning in 2015. PATs were much easier in previous eras, though Maher will struggle to live down his historically bad wild-card outing.
Vizcaino, who spent time with Dallas during the 2020 offseason, made both his field goals and was 3 of 3 on extra points with New England and Arizona this season. For his career, the ex-Charger is 11-for-12 on field goals and 15-for-20 on PATs.