For the second time this season, the Dolphins are set to add a reclamation project at the receiver position. Anthony Schwartz has been added to Miami's practice squad, per ESPN's Adam Schefter. In a corresponding move, Raleigh Webb has been released, Aaron Wilson of KPRC2 tweets.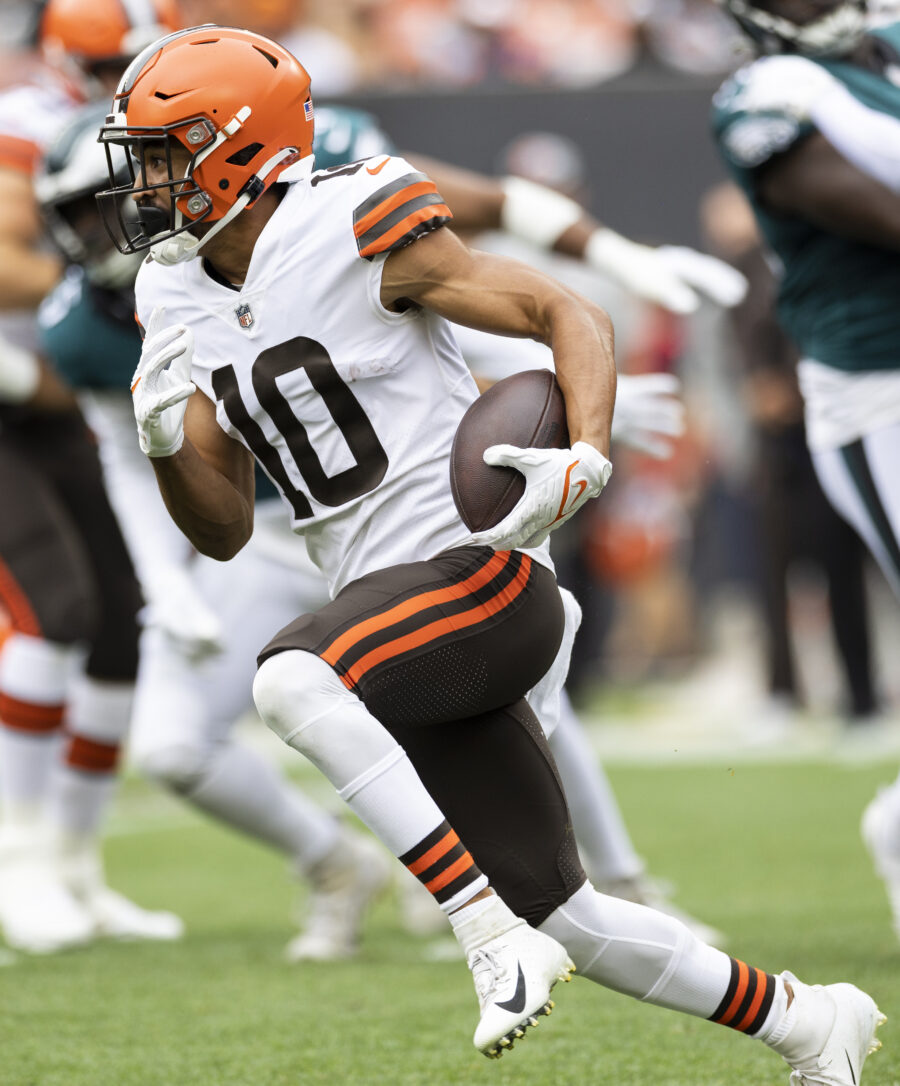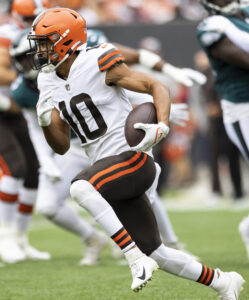 Schwartz was let go by the Browns in September when he was still on injured reserve, a move which brought an end to his underwhelming tenure in Cleveland. The 2021 third-rounder failed to carve out a role for himself during his first two seasons, a span in which he made just 14 catches. The arrival of new pass-catchers over the past two offseasons in Cleveland left it little surprise that Schwartz found himself a free agent after suffering his latest injury.
The Auburn alum entered the league with expectations to become a notable deep threat given his speed. The Dolphins have regularly targeted that trait when adding skill-position players, so Schwartz could find himself at home with his new team. It will be interesting to see how large of a role he can carve out for himself if given the opportunity to spend time on the team's active roster.
Miami is of course set atop the WR depth chart with Tyreek Hill and Jaylen Waddle anchoring their passing attack. The team was willing to take a flier on Chase Claypool, though, acquiring him from the Bears for a swap of Day 3 picks. The former second-rounder proved to be a bust in Chicago, and he has made just one catch so far as a member of the Dolphins. In spite of that, Miami will again make a no-risk addition in search of a depth contributor.
The Dolphins entered Monday with roughly $3.8MM in cap space, more than enough to bring in Schwartz on a flier. It will be interesting to see how healthy he is, and the degree to which he is included in Miami's plans over the rest of season as he looks to rebound from his first NFL stint.