Andrew Thomas' absence was glaringly visible on a historically bad pass-protection night. The Giants' 11 sacks allowed set a Monday Night Football record, with backup left tackle Joshua Ezeudu struggling as the Seahawks padded their total late in the rout.
The Giants are expected to be without Thomas against the Dolphins as well. Brian Daboll said he is leaning no on the All-Pro left tackle coming back for Week 5. Thomas sustained a setback on his way back from the strained hamstring he suffered in Week 1, per Paul Schwartz of the New York Post. This will make four straight absences.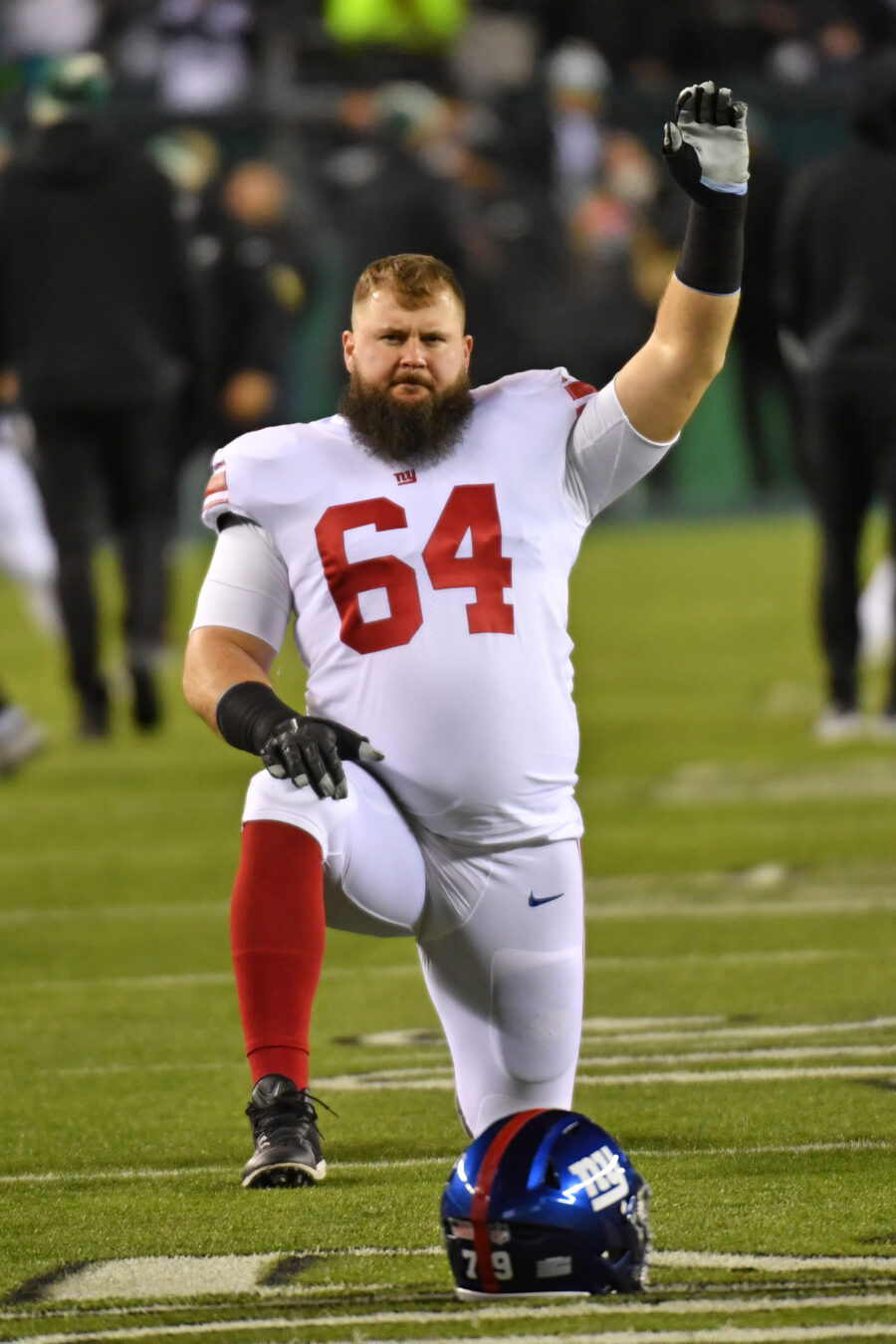 Ezeudu, who worked as a backup left tackle during parts of training camp, was expected to win one of the guard battles this summer. But those went to Ben Bredeson and Mark Glowinski. Though, the team's setup inside has changed as well. Despite signing a three-year deal worth $18.3MM, Glowinski has endured multiple demotions this season. The Giants benched the longtime Colts starter after his Week 1 struggles, and the New York Post's Ryan Dunleavy notes the veteran has been bumped to the bottom of the depth chart.
New York demoted Glowinski a second time during Week 2, and he did not play an offensive snap in Week 3. Bredeson and 2022 fifth-round pick Marcus McKethan, who missed all of his rookie year due to an ACL tear, opened Week 4 as Big Blue's guard starters. Pro Football Focus ranks all three blockers outside the top 55 among guards. Shane Lemieux started ahead of Glowinski in Week 3 but suffered a groin injury Monday. The door keeps reopening for Glowinski, a four-year Colts right guard starter whom PFF viewed as a top-30 guard in his first Giants season. A 2024 release seems likely at this point, however. That move will save the Giants $5.7MM.
The Giants did not invest much in guards this offseason, having signed Glowinski in March 2022 and drafted Ezeudu in Round 3 a month later. No answers have come for the team, which has also seen right tackle Evan Neal continue to struggle. This allowed for Seahawks target practice on Daniel Jones on Monday night, and the Giants have since added Justin Pugh. The former 2013 Giants draftee joined the practice squad, but given the team's guard state, the five-year Cardinals starter should be expected to be elevated soon.
Some additional shuffling became required after center John Michael Schmitz suffered a shoulder injury on the Giants' failed "Tush Push"-style QB sneak. Adding insult to injury, ESPN's Jeremy Fowler notes tight end Daniel Bellinger sustained an MCL strain on that play. While Bellinger's injury is seen as moderate, the Giants losing two regulars on that play — after only previously repping it in a walkthrough setting — compounds the troubles they are experiencing up front.
Matt Peart resides as the only other tackle on the Giants' roster, in the event the team benches Ezeudu. Thomas, who is now the NFL's second-highest-paid O-lineman after signing a $23.5MM-per-year extension this summer, is on track to match his career high for single-season absences. He missed four games in 2021 as well.