Clarity has emerged at the bottom of the Browns' quarterback depth chart. The team announced on Thursday that Kellen Mond has been waived.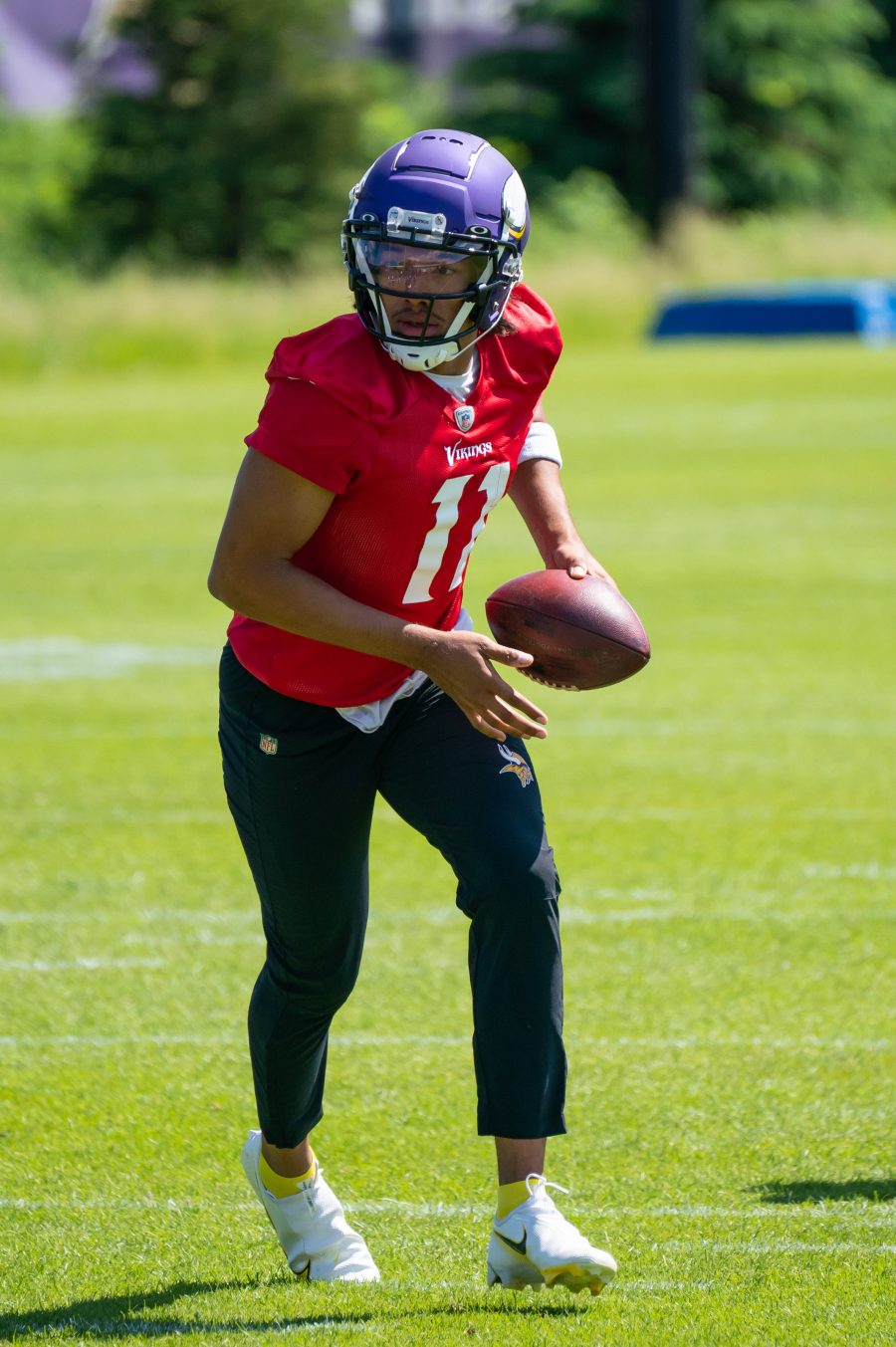 [RELATED: Recapping Browns' Offseason]
As a result, Cleveland now has three signal-callers on the roster: starter Deshaun Watson, veteran backup Josh Dobbs and fifth-round rookie Dorian Thompson-Robinson. The latter has impressed during training camp and the preseason, making it a relatively easy decision to move on from Mond. The 24-year-old will now be on the lookout for another new opportunity.
The Browns claimed Mond off waivers last August after his time with the Vikings came to an end. Minnesota intended to keep the 2021 third-rounder in the fold via the practice squad, but the Browns added him to a QB room which was in flux to begin the 2022 season due to Watson's 11-game suspension. Jacoby Brissett ended up starting each contest which Watson missed, however, so Mond did not see any regular season action in Cleveland.
The Browns will have Watson available for a full season for the first time since their blockbuster trade acquisition for (and fully-guaranteed extension of) the three-time Pro Bowler. Brissett's decision to sign with the Commanders left a vacancy at the backup spot, which the reunion with Dobbs (who began the 2022 season in Cleveland but finished it as an emergency starter in Tennessee) filled. The Browns have been connected to carrying three signal-callers on the 53-man roster, something again made possible ahead of the 2023 campaign.
Mond, who has one regular season appearance to his name, will now be available on the waiver wire. It will be interesting to see if the Vikings – who notably do not seem to have a Kirk Cousins succession plan in place at the moment – are interested in bringing back the Texas A&M product. If he goes unclaimed, Mond will be free to pursue a depth role anywhere around the league, something which will be complicated by the approaching roster cut deadline (August 29).
In addition to Mond, the Browns waived defensive end Charles Wiley. The 25-year-old signed in Cleveland earlier this month, after previously spending time with the Ravens and Giants. He has yet to see any regular season games at the pro level.