After their historic and controversial acquisition of quarterback Deshaun Watson the Browns resided at the center of attention for much of 2022. A lengthy process of investigation by the NFL left Watson sidelined for 11 games, fueling in large part an underwhelming campaign for Cleveland both before and after his return. The Browns finished in the AFC North basement at 7-10, making this offseason a crucial one for the direction of the franchise.
Beginning the process of dealing with Watson's fully guaranteed deal and its cap implications, general manager Andrew Berry made a number of changes on defense in particular, retooling a unit which will be guided by a new, highly regarded coordinator. The new faces on the field and the sidelines should help Cleveland in Watson's first full season at the helm, but the largest determining factor in their success (by a wide margin) will nevertheless be his ability to regain his previous form.
Trades:
Moore's time with the Jets seemed to be coming to an end long before their offseason alterations began. The 23-year-old requested a trade ahead of the 2022 deadline, and New York set about reconfiguring its skill-position corps with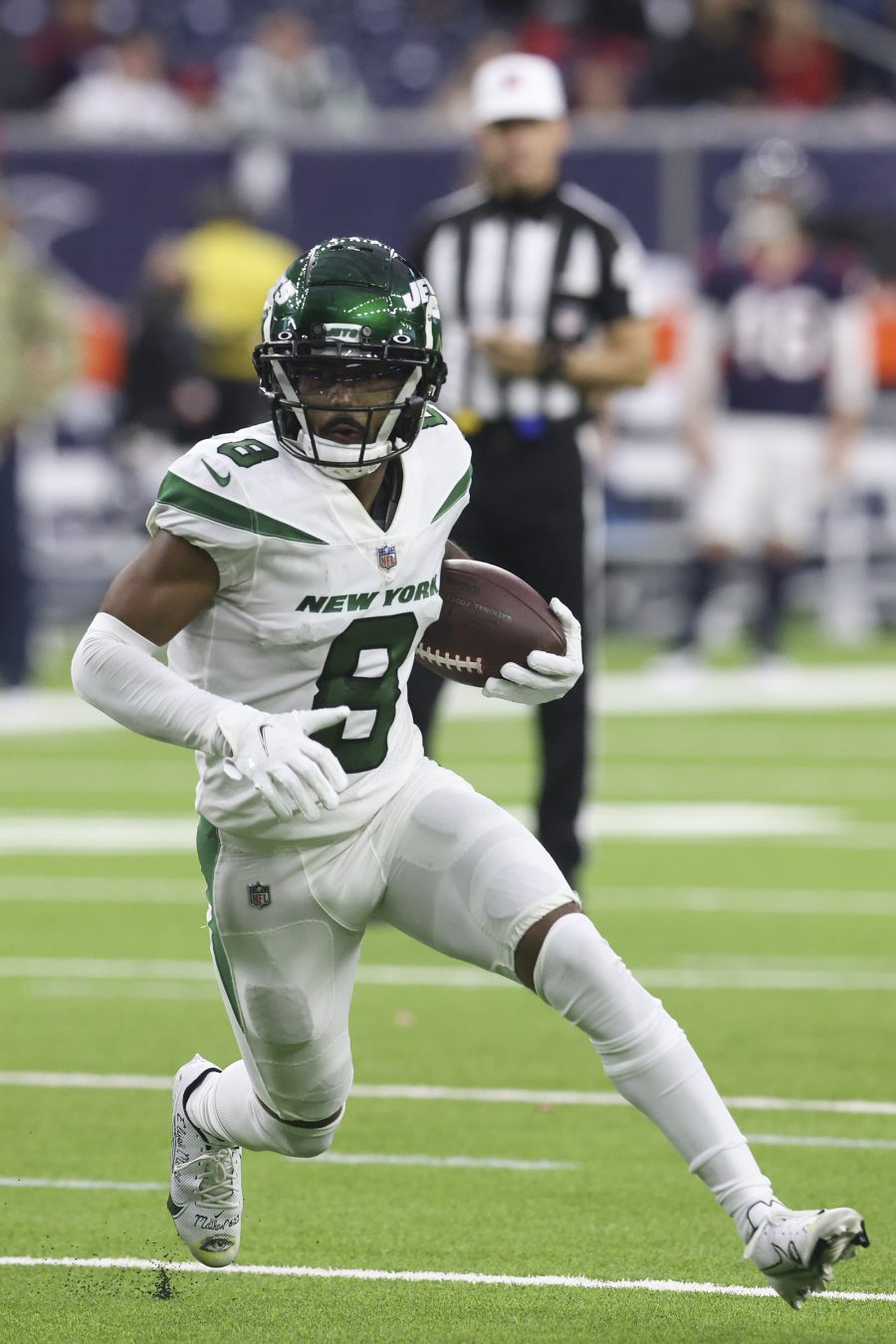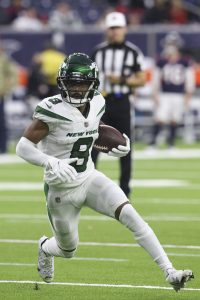 players familiar to Aaron Rodgers before pulling off the blockbuster trade for the future Hall of Fame quarterback. With the likes of Allen Lazard, Mecole Hardman and Randall Cobb having been signed, there was mutual benefit to Moore being dealt elsewhere for a fresh start.
The Browns enjoyed a highly productive debut season from Amari Cooper (78 catches, 1,160 yards, nine touchdowns), but they entered the offseason in search of further firepower in the passing game. That led to interest in Jerry Jeudy, but Cleveland – like all other suitors – was unwilling to meet Denver's asking price for the former first-rounder. Moore should represent a strong consolation prize if he is able to reach his potential in his new home.
The Ole Miss product flashed as a rookie, posting 538 yards and five touchdowns. He took a step backwards last season, though, so a fresh start should be beneficial beyond the promise of continued usage as a starter. Moore has the ability to play on the outside, but he will likely be most effective in the slot while Cooper and the emerging Donovan Peoples-Jones operate on the outside.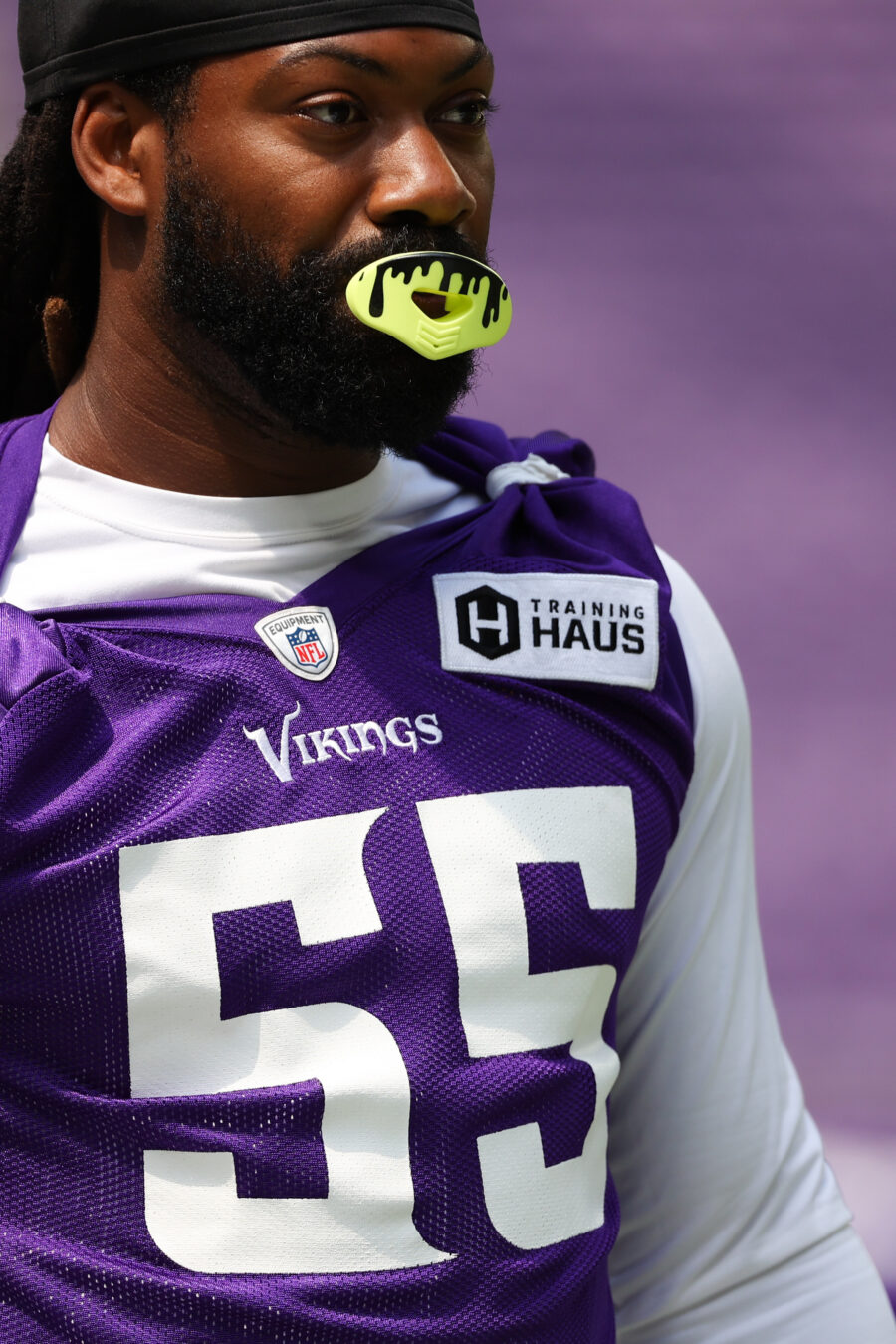 Smith's path to the Vikings last offseason included an apparent deal being struck which would have returned him to Baltimore. The former Ravens fifth-rounder instead signed with Minnesota after three years as a Packer, the last of which saw him miss all but one game. A return to health helped bring about a return to his productive form in 2022; Smith posted 10 sacks while eclipsing the double-digit mark in that regard for the third time. Due to the language in his contract, Smith remained on the field despite being less than 100% late in the year in particular, however, something he elaborated on following the trade.
The three-time Pro Bowler was part of a veteran exodus in Minnesota this offseason, and questions will be raised about the Vikings' ability to replace Smith's production. Cleveland should provide plenty of opportunities for the 30-year-old to boost his market ahead of free agency, using him opposite Myles Garrett but also on the inside at times. Smith's return to the AFC North could prove to be a key stepping stone in a succesful Browns season, particularly if he can avoid the drop-off in production which occurred toward the end of 2022. Cleveland's pursuit of Melvin Ingram prior to the Smith trade illustrates the team's emphasis placed on improvements on the edge, something the latter should provide compared to last season.
Free agency additions:
Upgrading the defensive front stood as a clear priority entering the offseason for Cleveland, and the Tomlinson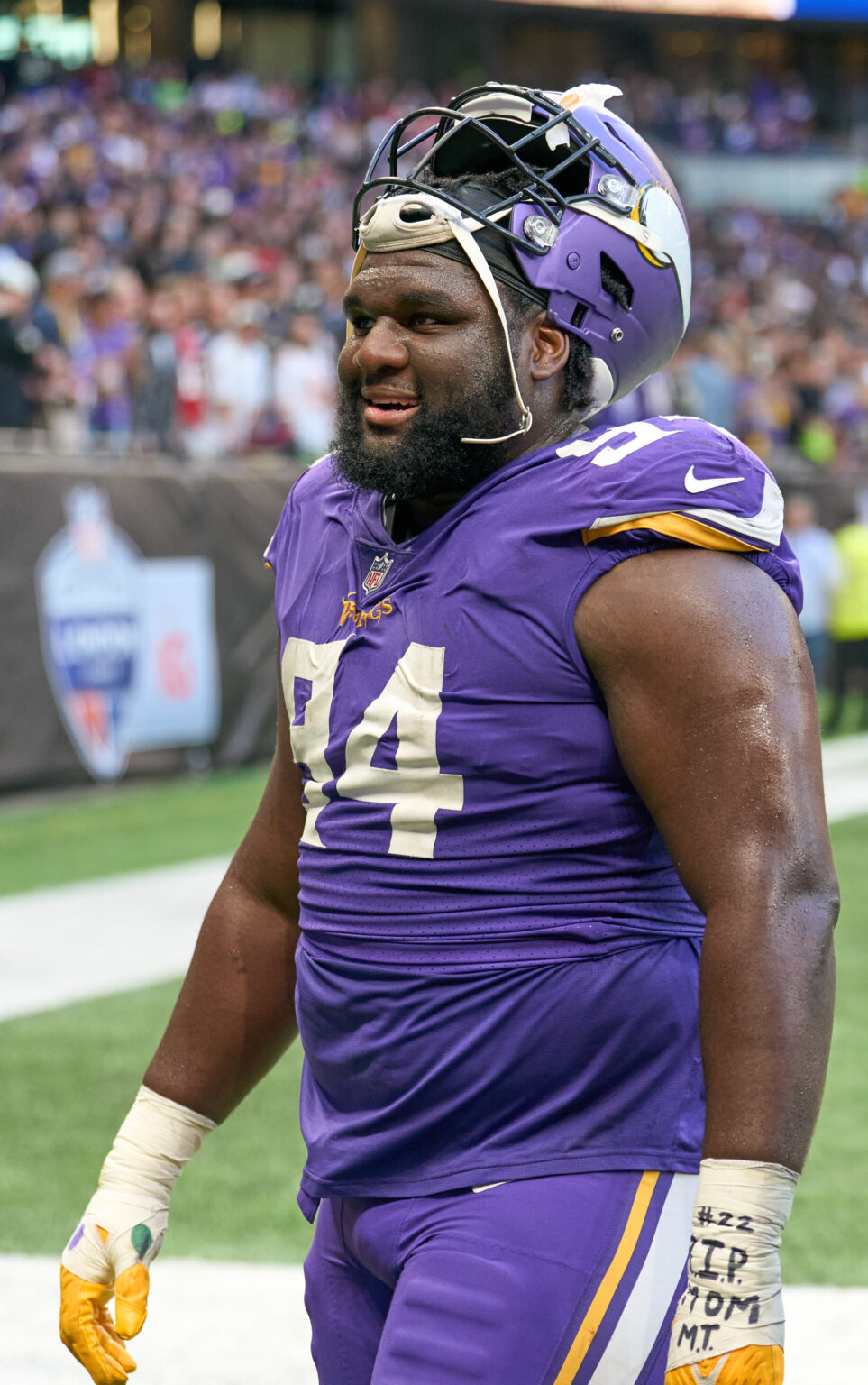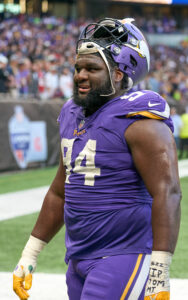 acquisition will go a long way in determining if that goal is achieved. Another of the Vikings' regulars who departed Minnesota in 2023, Tomlinson established himself as one of the best available options at the DT spot in this year's free agent class. Tomlinson, 29, will join the Browns with plenty of pedigree as a run-stopper, but also as a player capable of making an impact in the passing game. His 81 stops and five sacks as a Viking led to a desire on his former team's part to work out a new deal, but instead he will start anew for the second time in his career.
The former second-rounder was not the only Browns target at the position, though. A deal with Dre'Mont Jones (which would have represented a homecoming) was on the radar before the Tomlinson agreement was worked out. Jones, better known for his pass-rushing skillset, took a more lucrative Seahawks contract – in terms of AAV – compared to the one Tomlinson landed. The latter will nevertheless be counted on to anchor a new-look D-line as the Browns aim to improve a unit which ranked 25th against the run last season.
2023 saw plenty of movement at the safety spot, and it came as no surprise that Thornhill made his way out of Kansas City. The Chiefs signed Justin Reid to help replace Tyrann Mathieu last offseason, and the selection of Bryan Cook in the 2022 second round gave the defending champions an in-house Thornhill replacement. The 27-year-old received more value in terms of annual compensation on his Cleveland pact than all but Vonn Bell and Jessie Bates amongst free agent safeties; only the latter earned more guaranteed money.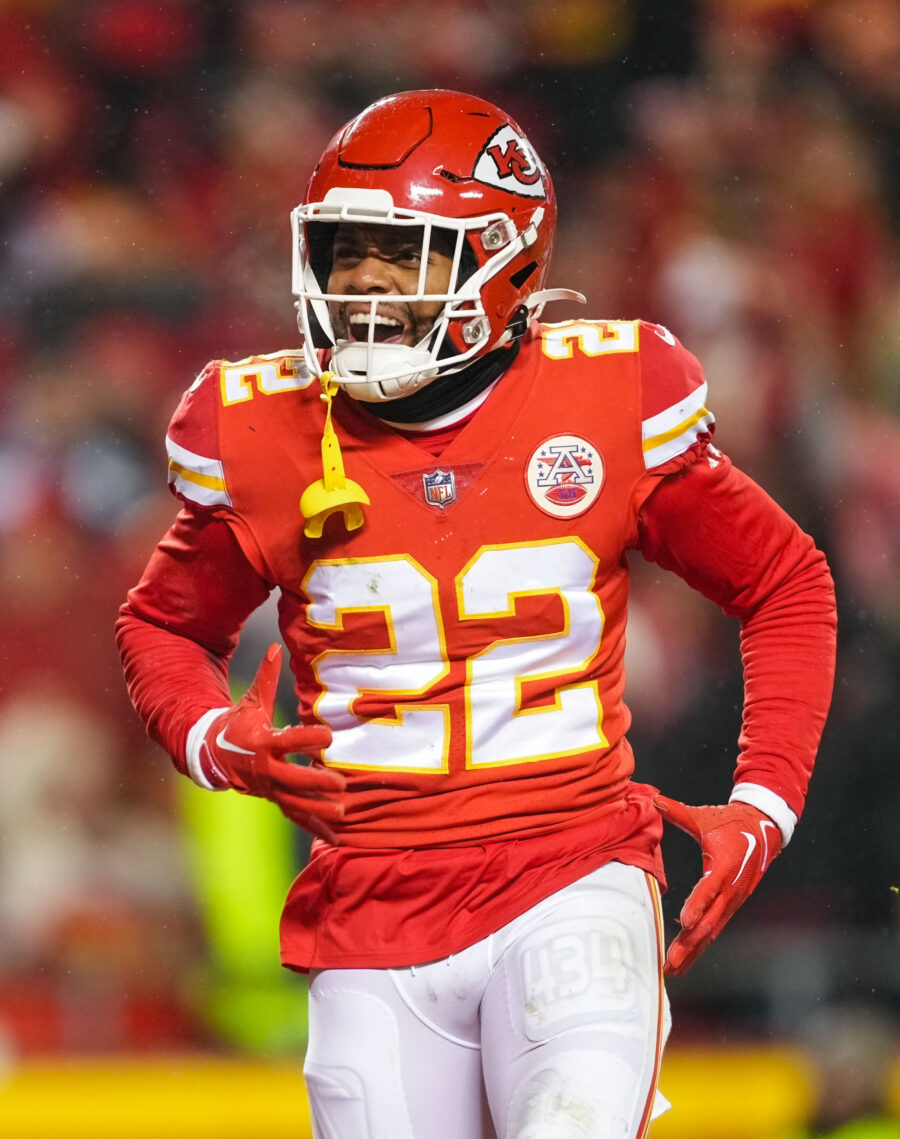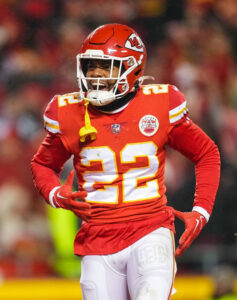 That fact lends credence to the belief some held before the onset of free agency that Thornhill was the second-best safety available. The Virginia product posted career-high marks in tackles (71) and pass deflections (nine) last season while winning a second title. That will raise expectations for him in Cleveland, but Thornhill should help form an effective tandem alongside Grant Delpit. Given the addition of another veteran in McLeod, though, a healthy usage of three-safety alignments would not come as a surprise.
Well before the Smith acquisition, Okoronkwo was in place. In an offseason in which several decorated (but aging) edge rushers were available, the latter represented one of the more high-upside options on the market. A one-year stint in Houston saw him receive a major boost in playing time compared to his Rams seasons. Okoronkwo, 28, took advantage with a career-best five sacks and 17 pressures. Plenty of snaps – and, with Garrett on the opposite edge, desirable one-on-one matchups – will await him in Cleveland. If he lives up to his deal, the former fifth-rounder should help reverse the drop in sack totals (from 49 to 34) the Browns experienced last season compared to 2021, even if Smith ultimately proves to be a one-year rental.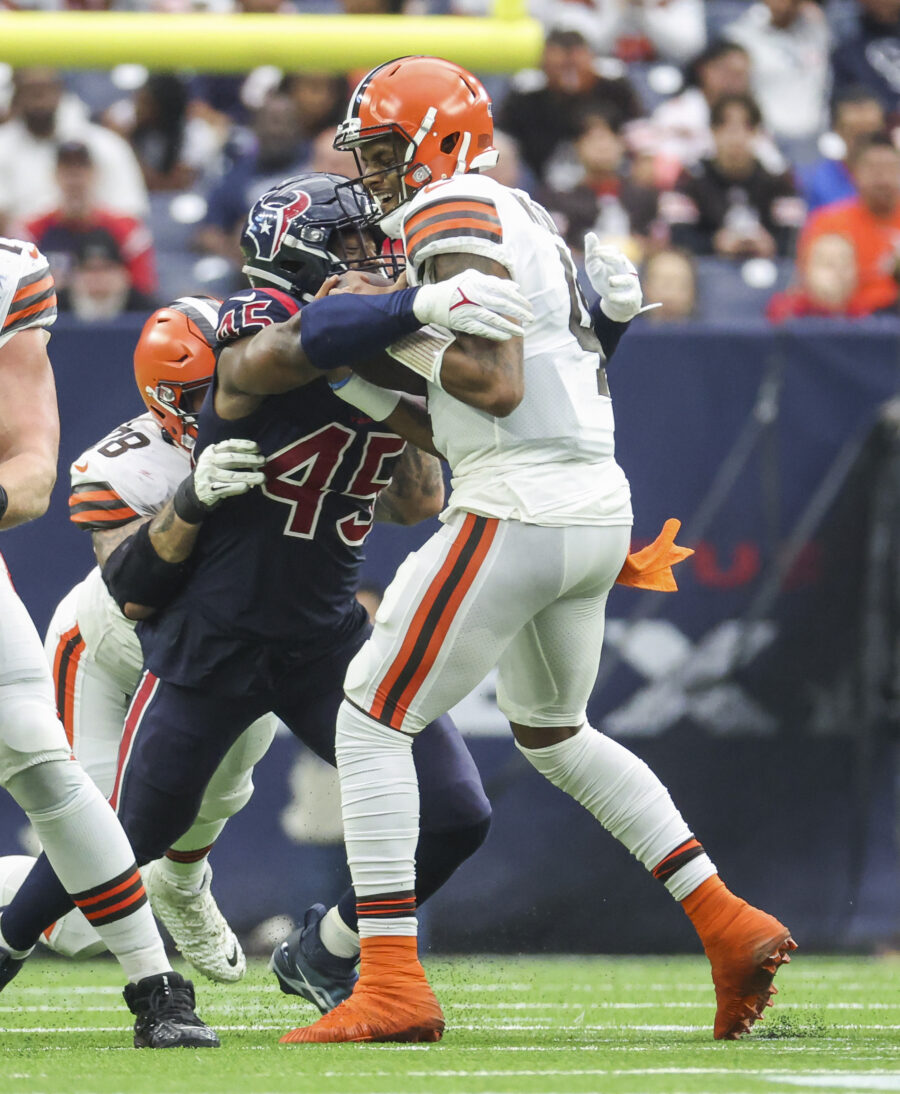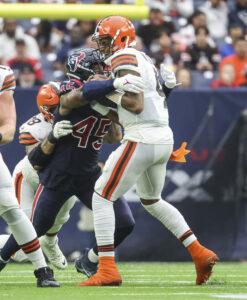 Despite the commitment made to Tomlinson, the Browns remained active in seeking D-line help with the Harris deal. The fact it is worth up to $5.25MM shows the team's awareness of how effective the former Broncos and Seahawks starter can be. While the Seahawks opted to retool and jettison Harris' Broncos-constructed contract, Pro Football Focus did grade him as a top-20 interior D-lineman last season. But the veteran lingered on the market for five months, not indicating too much interest in the defender included in the Russell Wilson trade.
Dobbs spent much of 2022 in Cleveland, despite not seeing any game action. He served as Jacoby Brissett's backup during Watson's suspension, and the former's departure leaves the QB2 spot open. For now, Dobbs – who started twice at the end of the season for the Titans – is in line to serve in that role. Cleveland is expected carry rookie Dorian Thompson-Robinson on the 53-man roster, however, so a return to third-string duties may be on the horizon.
Re-signings: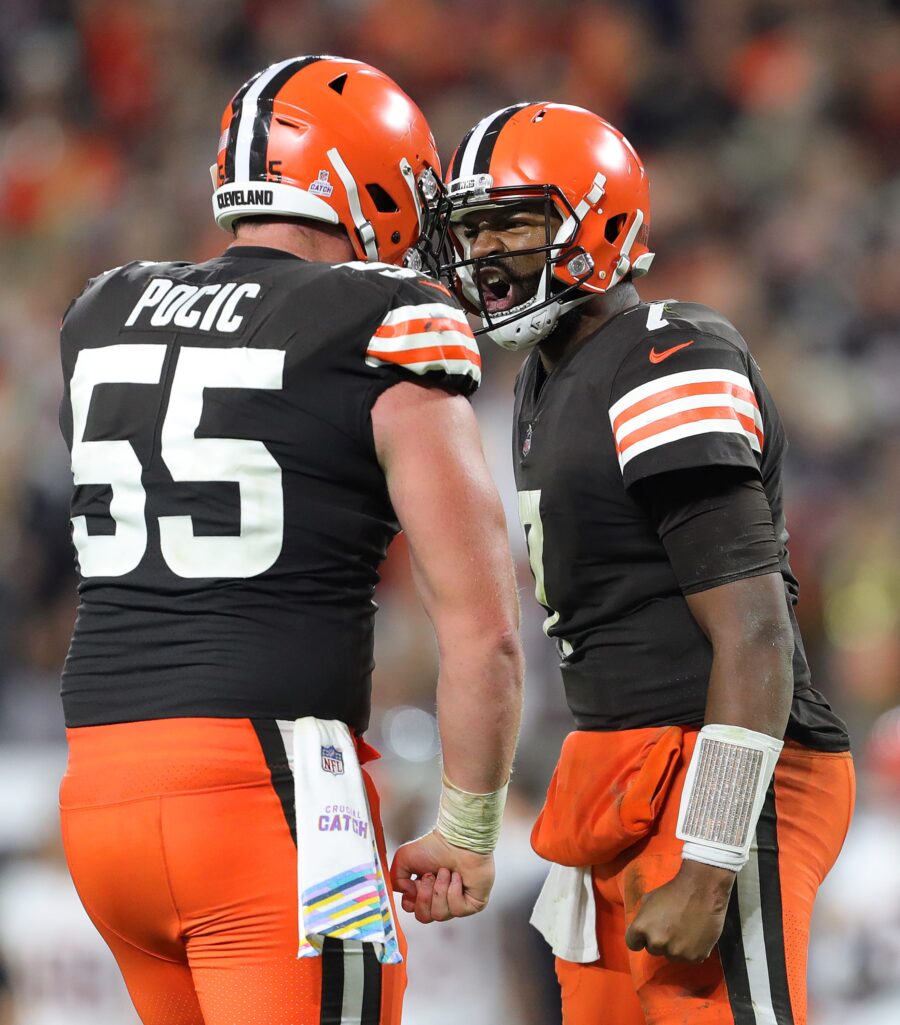 The center spot became the source of plenty of questions heading into 2022. The release (and eventual retirement) of J.C. Tretter opened the door to Nick Harris assuming the starting role. A season-ending knee injury sustained during the preseason instead thrust Pocic into first-team duties, and he thrived under those conditions. The former Seahawk was meant to be a high-end backup despite having logged 40 starts in Seattle, but he delivered a career-best performance in his debut Browns season. After the 28-year-old expressed a desire to remain in Cleveland, his multi-year agreement came as no surprise.
Strength along the interior offensive line has been a constant in recent years for the Browns, owing in large part to the guard tandem of Wyatt Teller and Joel Bitonio. Pocic earned the third-highest PFF grades amongst centers in 2022 when playing between them, and Cleveland is banking on a repeat of that success moving forward. If their investment proves worthwhile, the Browns will have a strong Tretter successor in the fold. If needed, though, Harris will still be available in 2023, the final year of his rookie contract.
Injuries decimated the Browns at the inside linebacker spot last year, but the second level of their defense will have plenty of familiar faces complementing Jeremiah Owusu-Koramoah in 2023. Takitaki, 28, seemed to be on his way to a more lucrative deal (in Cleveland or elsewhere) before an ACL tear ended his campaign and cratered his value. As he hoped, however, Takitaki will remain with the team that drafted him and hope to build off his encouraging performance from before the injury last season. That would be especially beneficial for Takitaki and the Browns, since Jacob Phillips has already been sidelined for the year with a pectoral tear.
Notable losses:
Clowney highlights the veterans who were let go in cost-shedding moves. The former No. 1 pick equaled his personal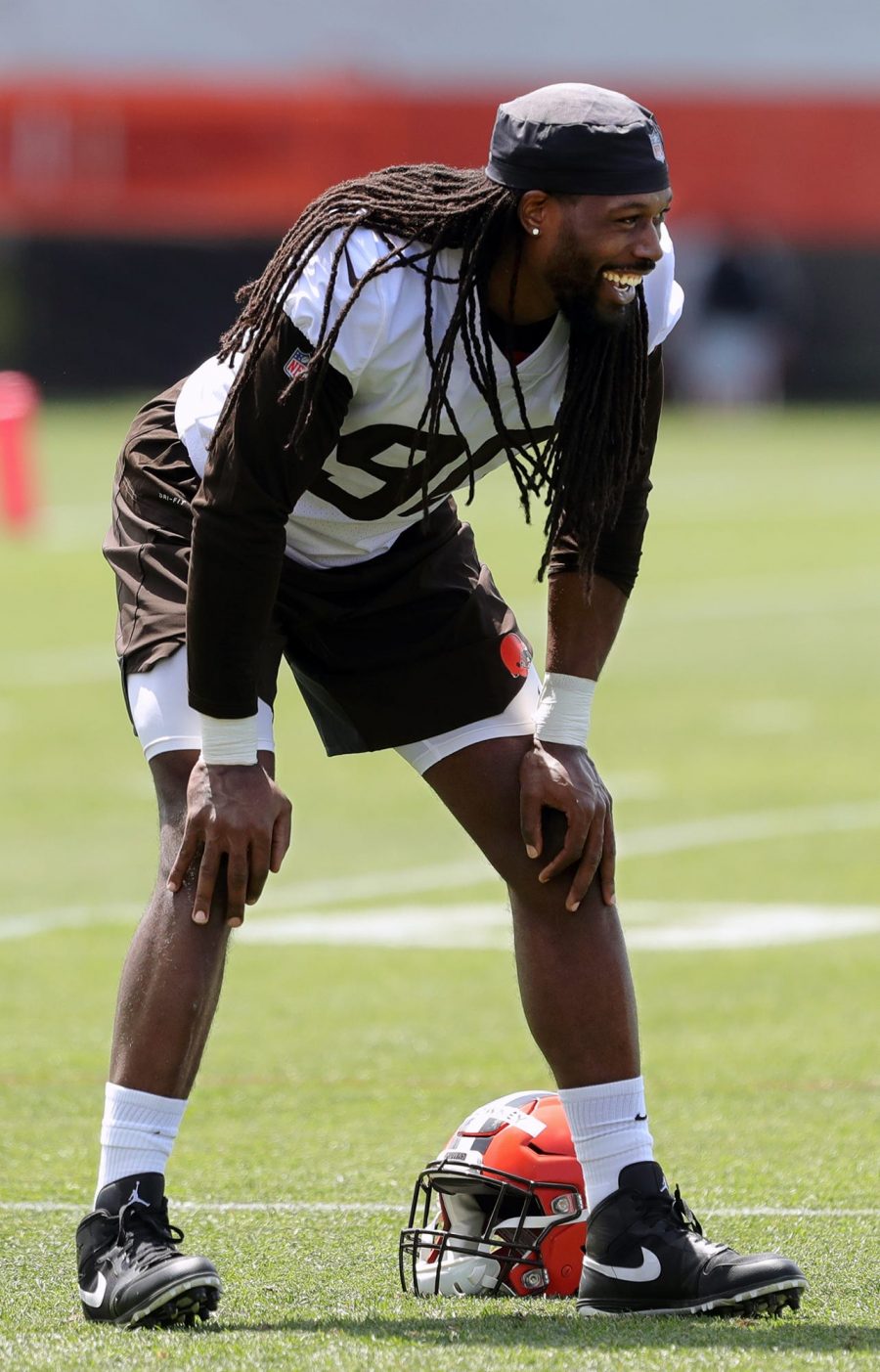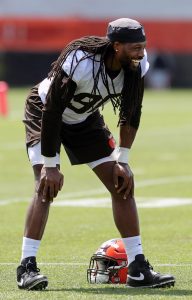 best with nine sacks in his first Cleveland season in 2021. That appeared to suggest he may have finally found a long-term NFL home, but last season was a significantly different story. The 30-year-old was limited to just a pair of sacks as his frustration over playing time and usage became increasingly public. He was sent home for the season finale, and while an apology was later issued, it was clear both parties would be moving on in 2023.
With Okoronkwo and Smith in place, the Browns should be able to replace Clowney's 44 QB pressures in his 24 Cleveland games. The three-time Pro Bowler will spend the coming season with the division rival Ravens, after he signed yet another one-year deal. Unlike his previous accords, this Baltimore one has a low base value and includes incentives needed for him to rebuild his value ahead of free agency in 2024.
Brissett was brought in just days after the Watson trade took place. The latter's suspension loomed, though it took until deep into the summer for the Browns to learn how long he would be unavailable. Brissett performed as well as could be expected during his interim period as Cleveland's starter, posting better passing yards per game, a higher yards per attempt average and an increased passer rating than his career average in those respects. It nevertheless came as no surprise that he went to Washington in the hopes of seeing a better path to playing time, although he will also begin the year as a backup with the Commanders.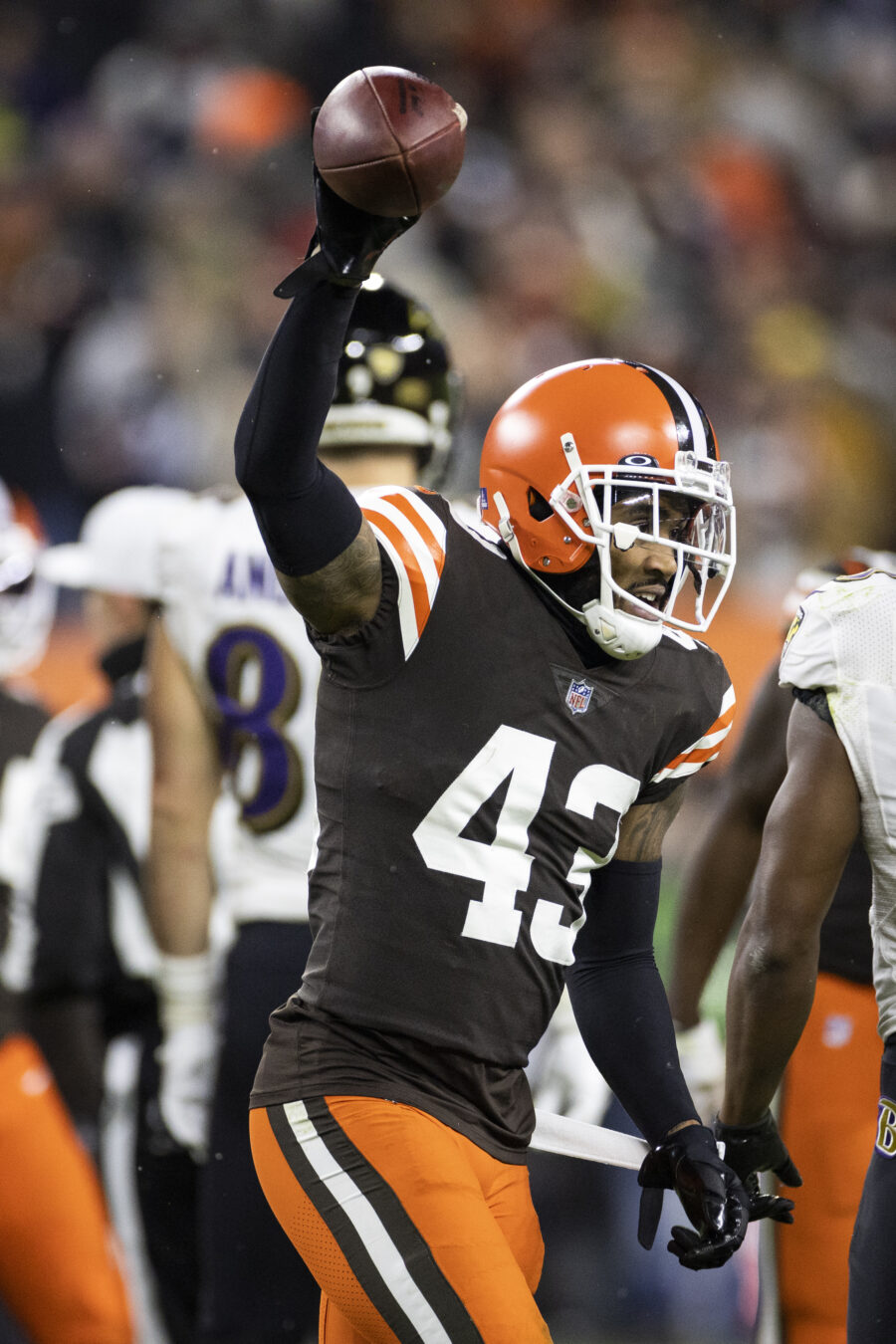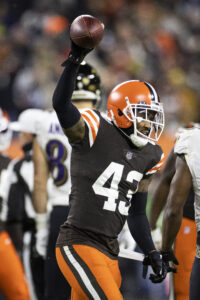 Much like Clowney, John Johnson was not able to replicate the success of 2021. Heavier usage in the box – as opposed to as a free safety – helped contribute to his interception and pass breakup totals dropping, and his PFF evaluation suffered as well. A return to the Rams (with whom he spent the first four years of his career) will see him earn far less than what he was originally due from the Browns in 2023, but it could lead to a rebound in performance and set him up well for his next appearance on the open market.
Nick Chubb is still in place as the undisputed lead back for the Browns, but their other backfield options will be different. Kareem Hunt remains unsigned, and D'Ernest Johnson headed for Jacksonville in search of backup opportunities. The former AAF player was frustrated by his lack of playing time as a third-stringer in Cleveland despite showing considerable potential when Chubb and/or Hunt were unavailable. Johnson will likely be used sparingly behind Travis Etienne, but his loss is notable for his former team, as it leaves plenty of responsibility for 2022 fifth-rounder Jerome Ford. The latter saw eight carries as a rookie, a total which is set to increase substantially this year.  
Williams came up in trade talks midseason, and the depth of Cleveland's cornerbacks corps should soften the blow of his departure. The former second-rounder was unable to avoid the injuries which hurt his draft stock coming out of college, and he was relegated to backup duties during his final Cleveland campaign. Winfrey's time with the team was cut short after only one season, following a continuation of his legal troubles. The 23-year-old is facing allegations of violence against a woman for the second time since he was drafted, and he was scratched multiple times for maturity-related reasons. Rather than seeing Winfrey grow into a rotational D-line role, Cleveland has elected to cut bait.
Extensions and restructures:
Plenty of controversy from the Watson acquisition stemmed not only from the Browns' willingness to trade for him in the wake of widespread sexual misconduct allegations and the full guarantees in his deal, but also the structure of the pact. Watson's 2022 salary was lowered to minimize the money forfeited through his suspension, something which drew the ire of many around the league. By pushing cap charges into the future, however, the team set itself up for untenable positions and created the need for restructures on a regular basis.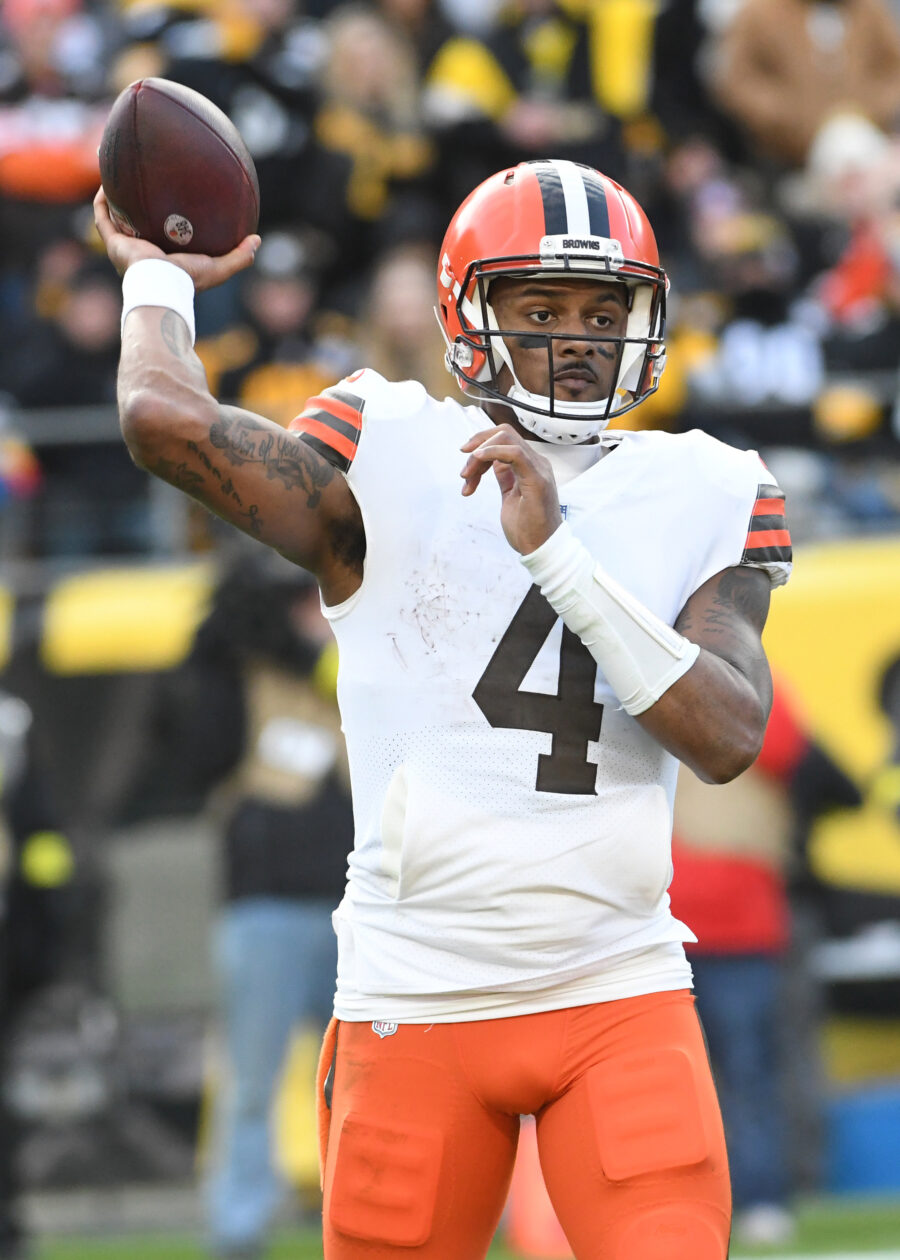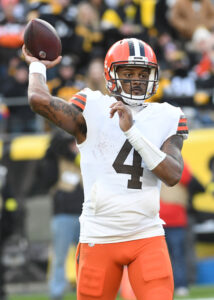 Watson was due to count for a record-breaking $54.9MM on the cap in 2023, but the Browns did not need his permission to rework the pact. The restructure thus came as no surprise with Cleveland needing to free up space in advance of the new league year. Temporary relief helped make moves like the Tomlinson signing and the Smith trade possible, but further headaches await down the road even with healthy rises in the salary cap ceiling expected for many years to come.
Watson's financial situation could increasingly become a central element in Cleveland's offseasons, growing into a more acute issue, of course, if he is unable to replicate his Pro Bowl form from his Houston days.
Smith has already seen $10.5MM paid out as a result of his reworked contract, including the $1.77MM owed by the Vikings as part of the trade agreement. That represents considerable compensation on its own, but incentives could bring the total to nearly $13MM. Those figures will add to the expectations Smith faces in his debut Browns campaign, but a cap hit of barely more than $3MM will make him a cost-effective rental from Cleveland's perspective. With free agency (and thus the potential to earn another lucrative multi-year pact) looming once again, his performance and ability to remain healthy will be worth watching closely.
Draft: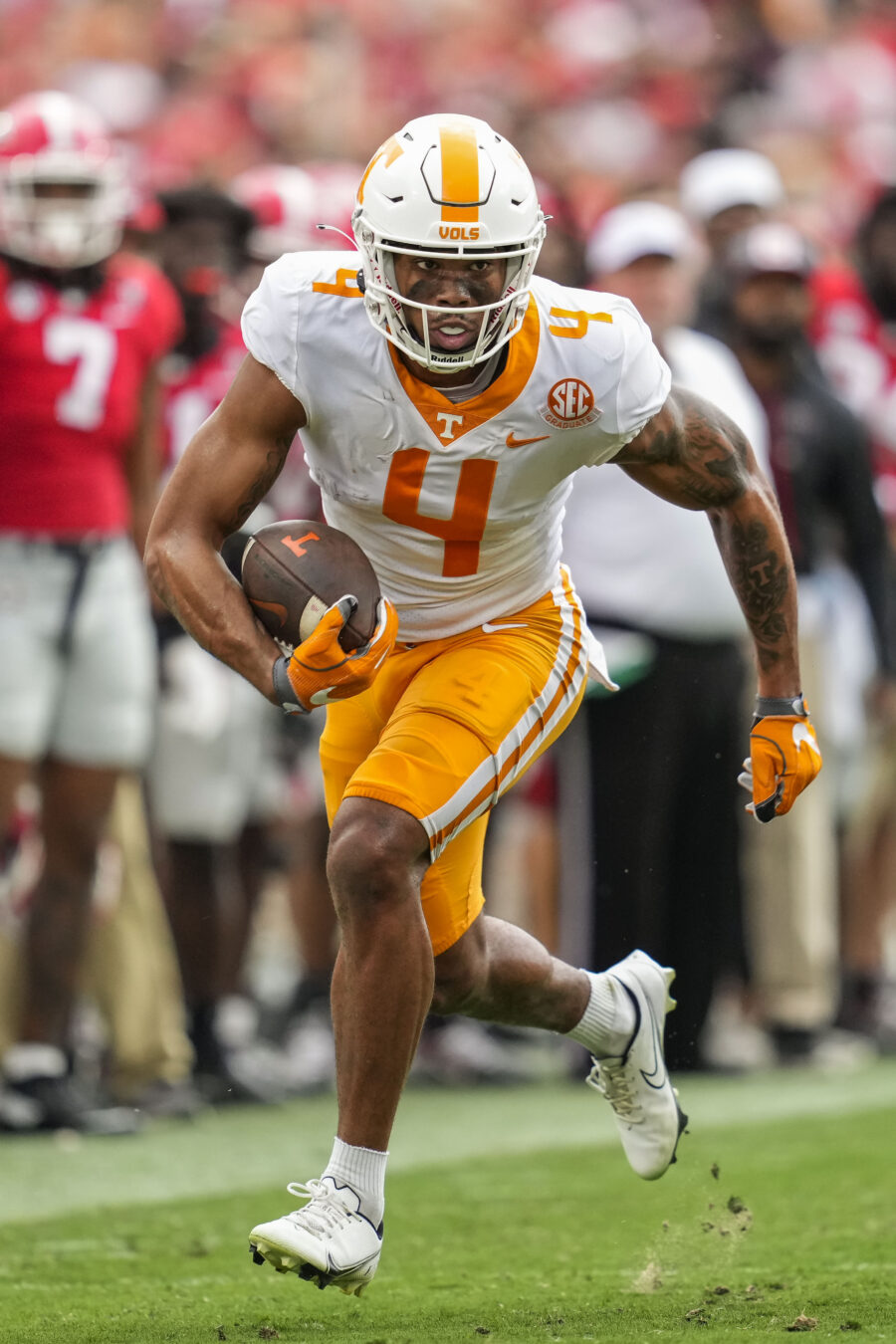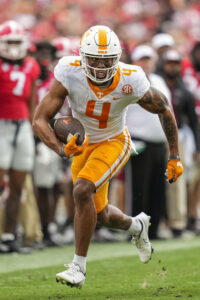 Owing to the Watson trade, along with the Moore one, the Browns needed to wait until deep into Day 2 of the draft to begin constructing their rookie class. Expectations will be limited for most (if not all) of the 2023 draftees given the established starters in place throughout the roster, but Tillman and Ika in particular should be able to see at least rotational snaps early in their careers.
The former drew less attention than Fred Biletnikoff winner Jalin Hyatt during their shared time at Tennessee. In spite of that, Tillman should still offer a noteworthy skillset. The 6-3, 215-pounder eclipsed the 1,000-yard mark and scored 12 touchdowns in 2021 and was on track to put up another strong season last year. Injuries limited Tillman to six games, but the second-generation NFLer still found himself selected only one spot after Hyatt on draft night. Whereas the Moore trade and the Goodwin signing will add speed to the Browns' receiver room, Tillman will bring an intriguing blend of size and playmaking.
Especially with Winfrey no longer in the picture, Ika could receive the opportunity to serve as a depth option early and often in his rookie campaign. A transfer from LSU helped lead to an uptick in production for the latter over the past two years. Ika totaled 48 stops (including 8.5 tackles for loss) and 3.5 sacks with the Bears, showing a disruptive presence which could make him an effective contributor in the pro game. Tomlinson, Harris and 2020 third-rounder Jordan Elliott will be leaned on heavily along the defensive interior in 2023, but Ika possess staring potential down the road.  
Other:
Stefanski's tenure began as well as could be hoped with an 11-5 record, an end to the franchise's playoff drought and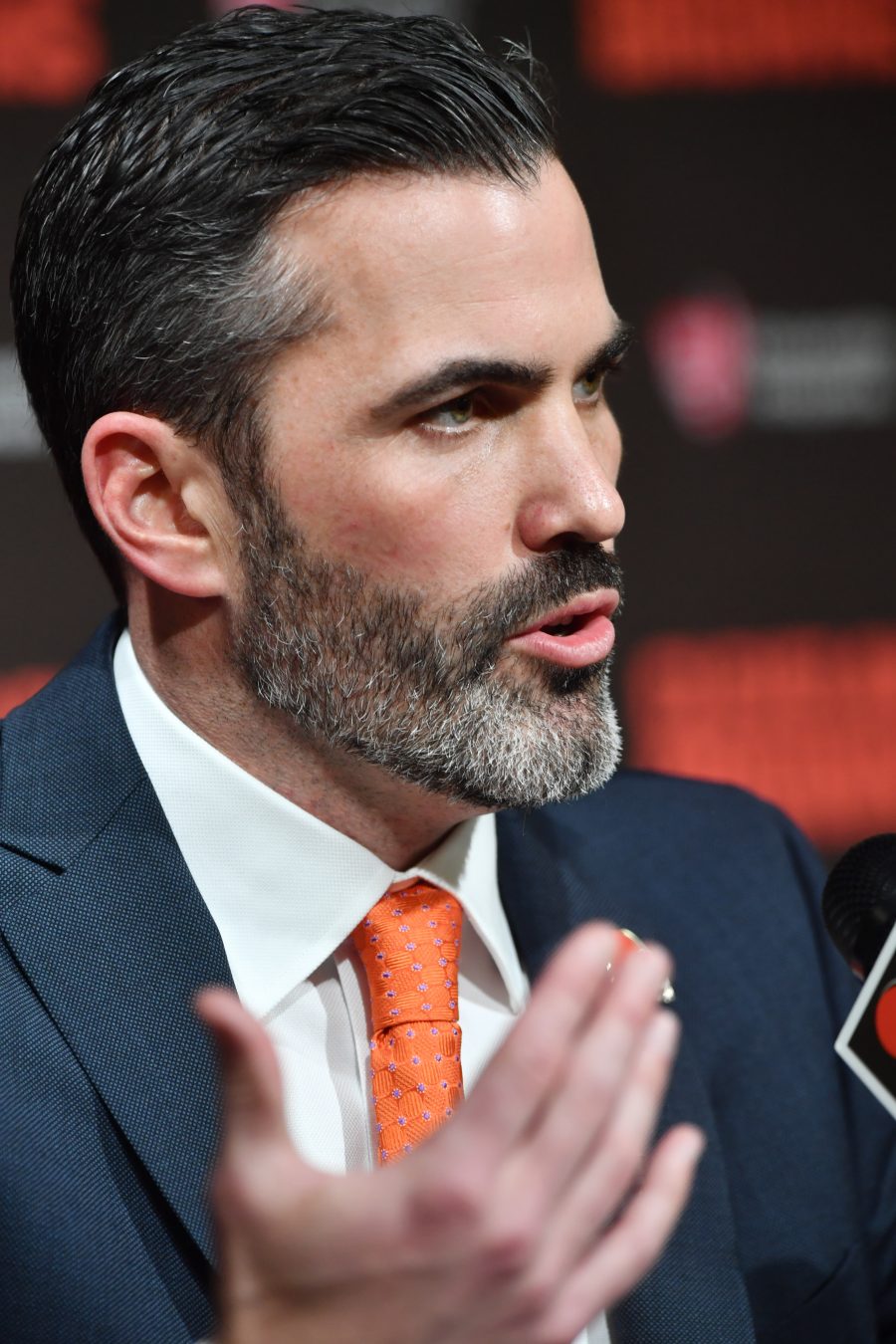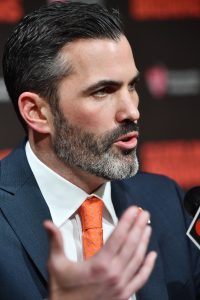 a postseason victory. He has helmed the team to a record of 15-19 since then, however, as the Baker Mayfield era came to an unceremonious end and the beginning of the Watson one was delayed last year. In the wake of the Browns' poor start with Watson sidelined, a report emerged indicating Stefanski's days in Cleveland could be numbered in absence of a turnaround. The vote of confidence the 2020 Coach of the Year has since received, however, means he enters the coming season with at least a bit of rope left.
Watson has named Stefanski, 41, as a reason he authorized the trade to Cleveland last year, and the pair's relationship will be a key determinant in the team's success moving forward. The latter will remain offensive play-caller in 2023, while offensive coordinator Alex Van Pelt adds the duties of quarterbacks coach vacated by Petzing's departure – something done with Watson's approval. Success in orchestrating a more productive passing game would do wonders for Stefanski and Van Pelt with respect to their job security, but failure in that regard would no doubt lead to increased calls for a change on the sidelines.
The decision to move on from Woods came as little surprise, though it did not produce a repaired relationship with Clowney as the latter suggested could be possible. The Browns delivered a strong defensive showing in terms of yards allowed in 2021, something which was essentially repeated last year. The team's high-end CB room also provided effective play in coverage (albeit not with respect to interception production). The glaring weakness was rush defense, which helps explain the retooling of the front seven.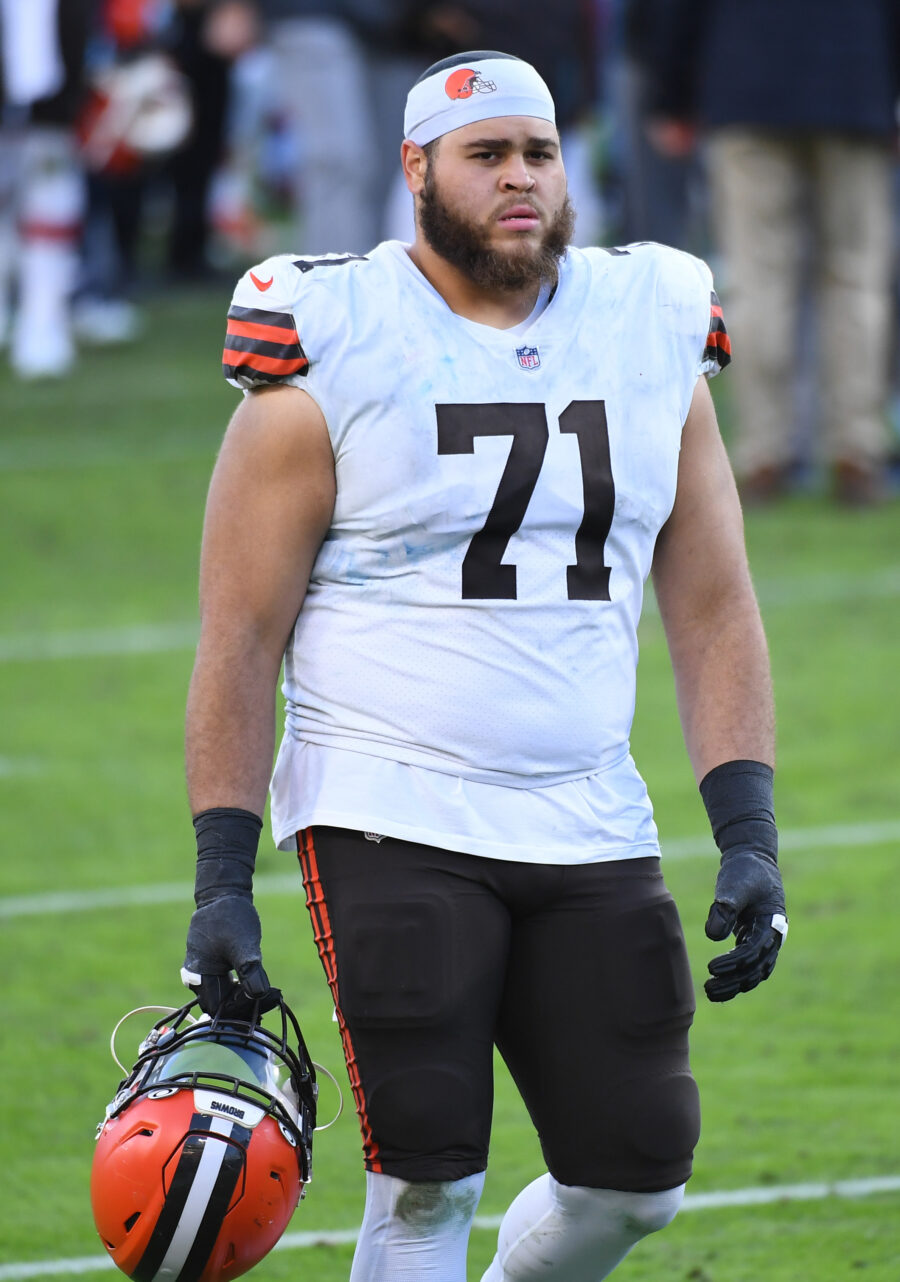 It also illustrates the appeal of Schwartz, whose work with the Eagles helped rebuild his stock as a highly regarded coordinator. The ex-Lions head coach has a reputation for overseeing productive defensive fronts, something which will need to continue if Cleveland is to improve not only on the ground but in the sack department. Given the win-now situation the Browns are in, the added experience of Schwartz over Woods (who was able to land the Saints' DC gig after his Browns departure) should be beneficial. While many eyes will be on Watson and the offense, Schwartz's ability to maximize the potential of a unit which has a number of intriguing contributors on paper will be a central 2023 storyline as well.
Wills was one of three tackles from the 2020 class to have his option picked up. That puts him on firmer ground in Cleveland than Mekhi Becton with the Jets, but a monster deal like the one given to Andrew Thomas by the Giants should not be expected at this point. Without a Pro Bowl to his name, Wills will earn $14.18MM in 2024, a reasonable figure for a starting blindside protector. Earning that amount (or more) on a multiyear commitment would require further development from the 24-year-old, but Stefanski has expressed confidence that will take place. In the immediate future, incremental growth from a player PFF has yet to rate as a top-50 tackle would be welcomed on a strong Browns offensive front.
Top 10 cap charges for 2023:
Even with the expectations for a step forward in passing production with Watson and an improved array of pass catchers (including Cooper, whose cap hit is the highest amongst NFL wideouts), it is telling that five of the names listed are Chubb and O-line starters. The ground game will still be essential to the team's success this season, though all 10 players are on the books for 2024 as well. Watson's cap hit is set to explode to $64MM absent another restructure, while Ward and Njoku will see theirs jump by $9MM and $10MM, respectively.
Wills' future can be ensured with an extension, and doing so would likely lower his 2024 cap charge; aside from that, though, the easiest way to free up money amongst the highest earners would be moving on from one of the guard mainstays of Teller and Bitonio or agreeing to a reworked deal with either of them.
Much of the Browns' core remains in place, but there are sufficient new faces to give the team a wide range of outcomes in 2023. Watson's last full season saw him lead the league in passing yards, but that showing came back in 2020. If he can come close to the level of his Texans performances, Cleveland could mount a strong challenge for at least a wild-card berth in a stacked AFC. Failure to shake off the rust which was understandably present last year, however, could leave the team in a highly unenviable position given the financial implications of his contract. High-end play from Watson's new supporting cast and what should be an improved defense would insulate against mediocre performances under center, but it does not feel like a stretch to expect the Browns to go as far as Watson will take them.
Follow @PFRumors