Jadeveon Clowney has signed one-year contracts with the Browns in each of the past two offseasons, waiting weeks into free agency to do so on each occasion. While a recent report indicated another such scenario should not be ruled out, events of the past two days certainly point Clowney out of town.
The former No. 1 overall pick told cleveland.com's Mary Kay Cabot there is roughly a 5% chance he returns to the Browns in 2023. These comments do not look to have gone over well with Browns brass. The team sent Clowney home Friday, Cabot reports, adding his status for Sunday's season finale is uncertain.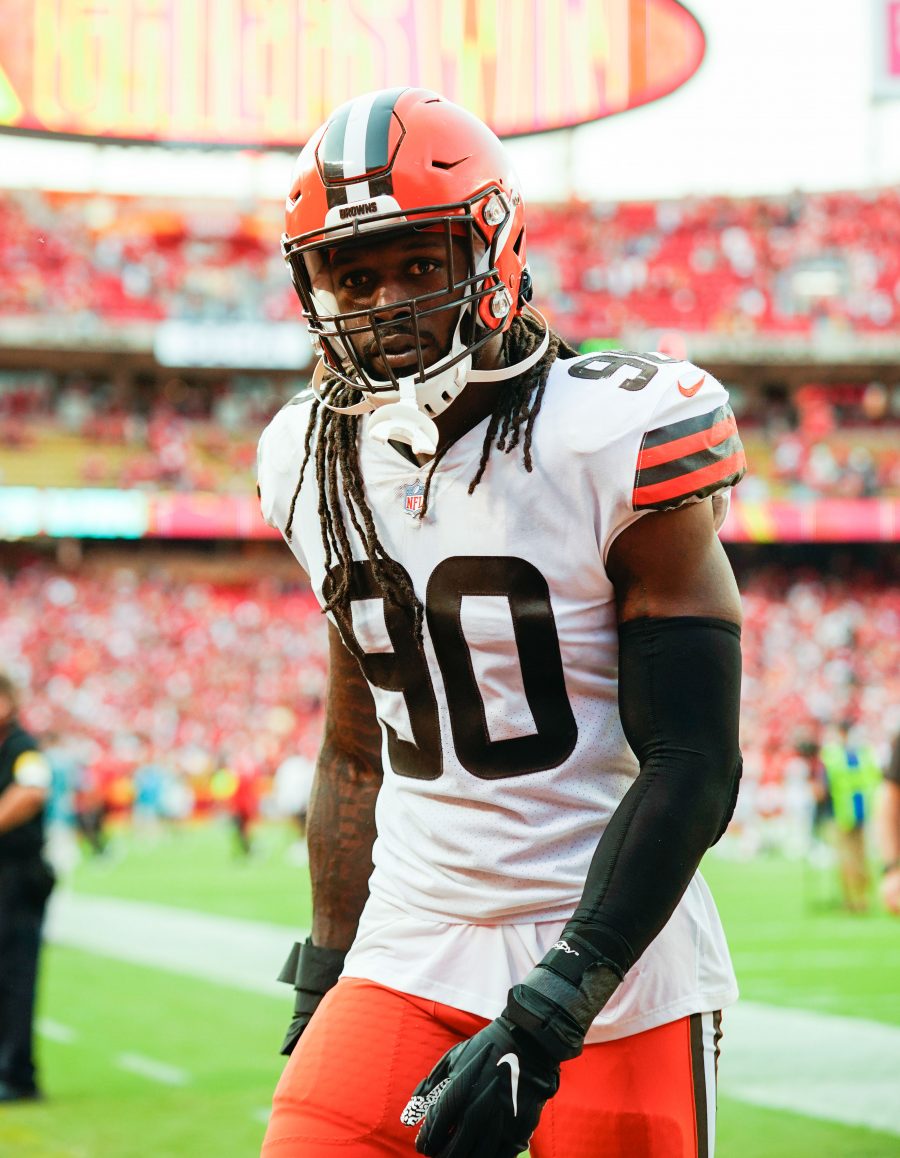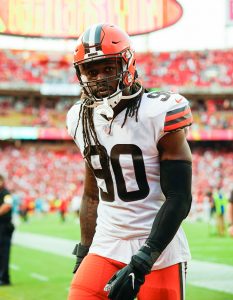 "Ninety-five percent sure I won't be back," Clowney said, via Cabot. "But there's still that 5%. You never know what can happen. I just feel like I need to be around somebody that believes in me and my ability. [It can't] just be me believing in myself. I believe in myself more than anybody."
Clowney, 29, played well opposite Myles Garrett in 2021, staying mostly healthy and registering nine sacks. This season, Clowney has been less productive. He has posted just two sacks in 12 games, totaling just four QB hits — his lowest total since a rookie season that ended after four games. While a 13-game season would represent a fairly decent participation rate for the injury-prone talent, he is displeased with how the Browns have used him. During the 12 games in which he has suited up, Clowney has played 63% of the team's defensive snaps.
The three-time Pro Bowler said he believes the Browns, at certain points, have opted to showcase Garrett by aligning him opposite beatable tackles. Garrett, the team's top player who is pushing for another All-Pro nod, has 15 sacks this season and is continuing on a Hall of Fame trajectory. Garrett's 15 sacks lead the team by a staggering margin; no other Browns performer enters Week 18 with more than three.
"You're all trying to get somebody into the Hall of Fame when all that matters is winning," Clowney said. "Everybody got here for a reason, and we can all make plays. I know I am. I don't even think [Garrett] notices [the position switches]. I ain't trying to say it's him. I try to get along with everybody I play with. Me and him don't have a problem. It ain't his fault, and it's B.S., and I don't have time for it."
Clowney's status as Garrett's sidekick has been fairly clear since he signed with Cleveland, but his comments regarding the team prioritizing Garrett stats over wins obviously have not gone over well. Clowney pointed toward DC Joe Woods' potential departure as a reason he could be back. Woods is on the hot seat, Cabot adds, and said Thursday he is uncertain on whether he will be asked back for a fourth season. The Browns, who have played better defensively as of late, rank 18th in points allowed and 12th in yards yielded.
The former Texans, Seahawks and Titans pass rusher is finishing out a one-year, $10MM deal; he played for $8.25MM in 2021. Clowney, who played on both the fifth-year option and franchise tag, never secured the long-term deal that once seemed certain. Injuries intervened, and he has not quite lived up to expectations despite displaying versatility during his pro career. Interest will come his way again in 2023, but his comments ahead of the Browns' season finale could throw a wrench in a third Cleveland campaign.
Follow @PFRumors