As teams around the league begin minicamp, the DeAndre Hopkins free agency watch continues. The list of potential suitors for the veteran wideout has fluctuated in recent days, and a shift in market value could lead to the next signficant development.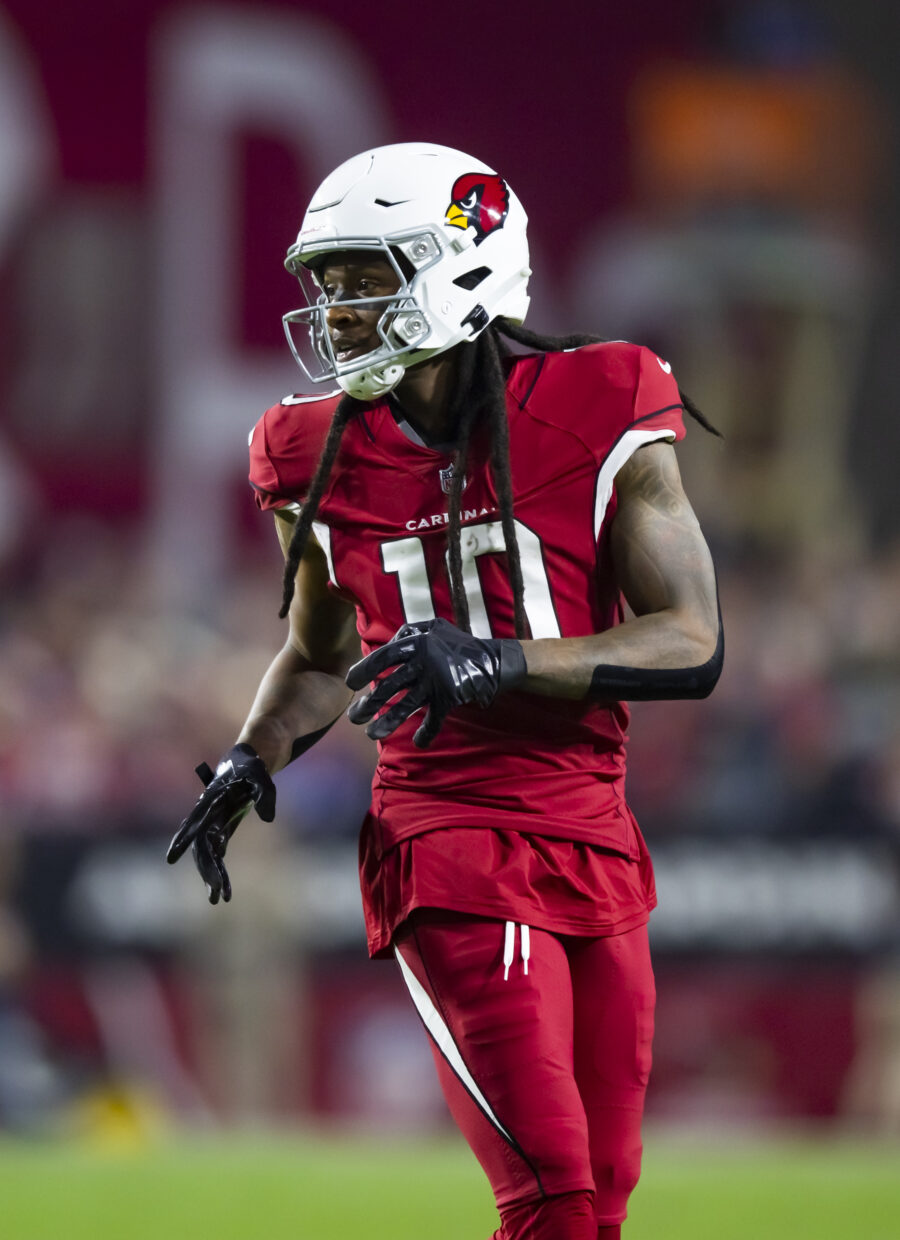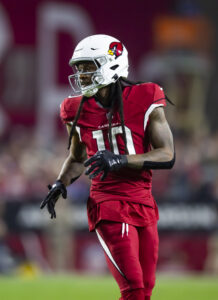 Hopkins – who recently signed on with Klutch sports after having not had an agent – is reportedly seeking a contract similar to the one-year, $15MM one Odell Beckham Jr. signed with the Ravens in April. Such terms would be quite challenging for many teams to afford given their cap situations this late in the offseason, particularly the Bills and Chiefs, the ones most frequently named as frontrunners to sign Hopkins.
On that point, SI's Albert Breer predicts that Buffalo and Kanas City would add the three-time All-Pro "only at a discount." Financial pressures could very well drive down Hopkins' asking price, something which would be necessary for either AFC contender considering they rank near the bottom of the league in available funds. On the other hand, the value of Beckham's deal came as a shock to many, so Hopkins still may be able to land a contract of considerable value with a different team.
Breer names the Patriots as a team to watch, especially since acquiring the 30-year-old no longer requires giving up draft compensation. Offensive coordinator Bill O'Brien – the head coach and general manager of the Texans when Hopkins was traded from Houston to Arizona – "would be plenty on board with, not against" adding Hopkins to New England's roster, Breer adds. The Patriots have previously been linked to a Hopkins pursuit, and they are in far better shape with respect to cap space than the Chiefs and Bills. Doug Kyed of A to Z Sports confirms that New England is "monitoring" the five-time Pro Bowler's market.
Finances are also less of an issue for the Browns and Ravens, teams which have been on the fringe of the Hopkins sweepstakes to date. A deal in Cleveland would reunite Hopkins with quarterback Deshaun Watson, of course, but the Browns have already made several moves at the WR position. Breer categorizes a Hopkins-to-Cleveland move as "unlikely" to take place at this point.
To little surprise, the Giants and Cowboys have bowed out of the Hopkins pursuit. Multiple teams should still be in the running to sign him, though, especially if his asking price has indeed come down. More clarity could emerge soon with respect to Hopkins' intended destination and how willing other squads are willing to engage in a bidding war for his services.
Follow @PFRumors