SEPTEMBER 12: Mike Florio of Pro Football Talk notes the new deal has the same base value of $19.5MM as it did before (minus the $1.1MM Jones lost out on by missing Week 1). Incentives can push its value as high as $25.17MM, though, meaning Jones has the potential to come out slightly ahead of what he would have earned by not holding out and incurring more than $3MM in financial penalties.
$2MM is available via playing time incentives, and Jones will earn that amount with a snap share of at least 50%. An additional $1.75MM is in place if he records 15 sacks, and another $1MM for again receiving a first-team All-Pro nod. A Defensive Player of the Year award and another Super Bowl will yield an extra $2MM.
Notably, ESPN's Jeremy Fowler adds the Chiefs will still have the option of franchise tagging Jones at the end of the season. Doing so would come at a cost of roughly $32.4MM, representing a 120% increase from his 2023 cap hit of $27MM. That would be a pricey endeavor on Kansas City's part, but it would prevent Jones from hitting the open market in his bid to land another multi-year accord.
SEPTEMBER 11: After a high-profile holdout, Chris Jones is set to return to the field. The All-Pro defensive tackle has agreed to a revised one-year contract with the Chiefs, as his agency announced on Monday. The team has confirmed the news.
ESPN's Adam Schefter reports that no new years have been added to Jones' deal, meaning he is still only on the books for 2023. He adds, however, that Jones can earn "considerably more money" than the $19.5MM in salary he was originally due to make given the presence of incentives on this new agreement.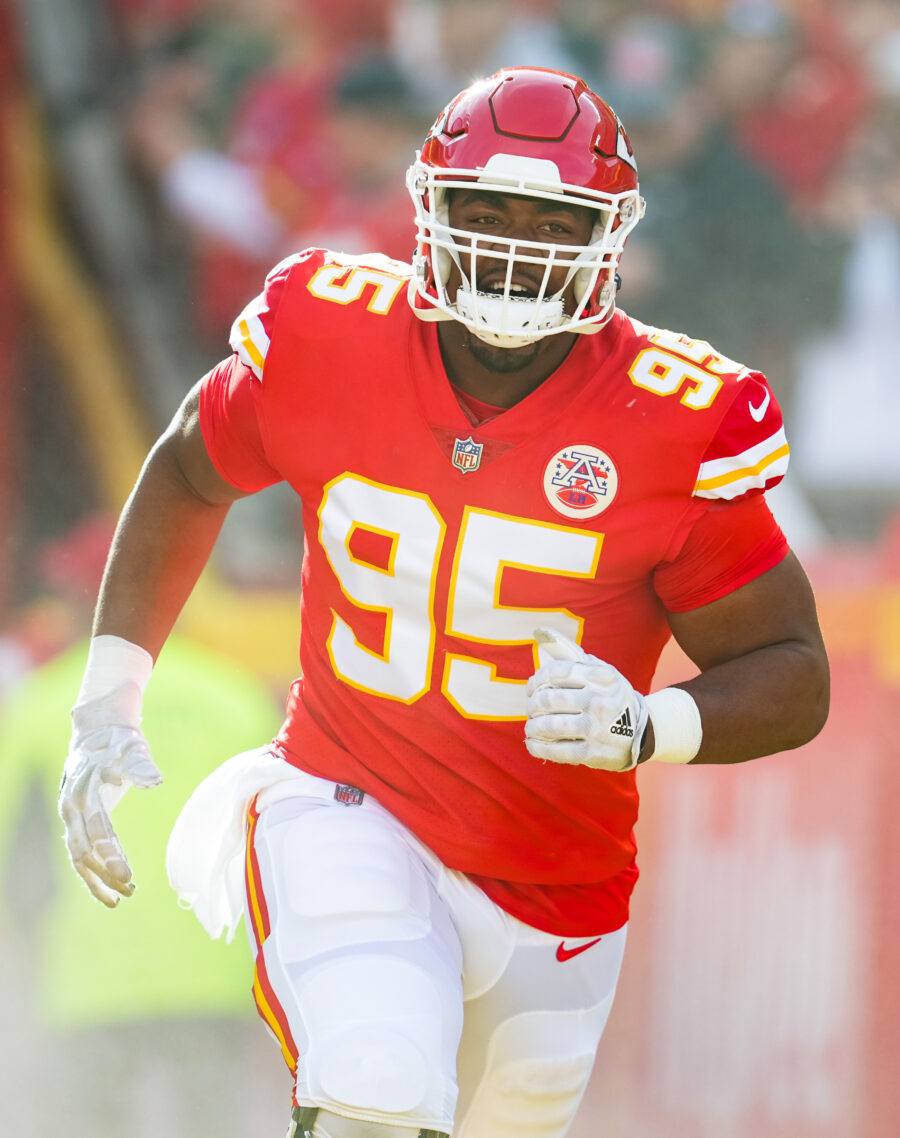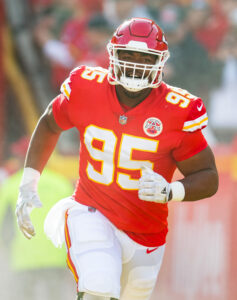 Jones was absent from the team through training camp, a move which resulted in more than $2MM in fines being racked up. The threat of forfeited weekly game checks did not seem to dissuade his holdout lasting through the start of the regular season, as he hinted at an absence stretching into Week 8. That will no longer be the case, though the 29-year-old added to the compensation he has walked away from by missing a $1.1MM game check in the Chiefs' season-opening loss.
After seeing a number of young defensive tackles sign lucrative second contracts, Jones made it clear he was aiming to move much closer to Aaron Donald in terms of annual compensation. The latter's $31.67MM AAV was unmatched in terms of all defensive players until Nick Bosa signed a record-breaking 49ers extension last week. Still, a gap existed between Donald and a pack of other DTs (led by Quinnen Williams) with respect to earnings and guaranteed money. Jones appears to have met his goal of at least moving into second in the position's market.
The four-time Pro Bowler was connected to an asking price of $28MM per year on a three-year extension, while Kansas City has been reported to be treating Donald's Rams accord as an outlier. The Chiefs picked up talks with Jones not long before the start of the regular season, but little progress was known to be made before the team's Thursday night defeat. In the aftermath of that contest, he still appeared as though the sides were not close to working out an agreement.
No long-term deal has been worked out, meaning Jones will still be able to hit the open market in March. That is, of course, unless this new agreement does not include a provision preventing the Chiefs from being able to use the franchise tag to keep Jones in place for 2024. Such a move would be likely if the Mississippi State alum were to continue his high-end production, which included 15.5 sacks last season (matching a career high) en route to helping the Chiefs to another Super Bowl title.
"Chris is an elite player in this league, and over the last seven years, he's really developed into a leader on our team," general manager Brett Veach said in a statement. "He's been instrumental to our success and Super Bowl championship runs and it was a priority for us to keep him in a Chiefs uniform… Through this process two things were obvious, Chris wanted to be a Chief, and the Katz brothers worked diligently on his behalf."
While further details are yet to emerge, Jones is now set to make his return, something which will pay substantial dividends for the defending champions. It will be interesting to see where he winds up relative to Donald in terms of earning power and the structure of his reworked pact.
Follow @PFRumors