Despite Travis Kelce making a public plea for Chris Jones to return to the Chiefs, the star defensive tackle continues his holdout. Jones has reportedly been pushing for a contract that would approach or exceed Aaron Donald's $31.67MM average annual value. The Chiefs have reportedly countered with a contract that would pay him in the $22.5-$24MM range, similar to the contracts signed by Daron Payne, Jeffery Simmons, Dexter Lawrence and Quinnen Williams this offseason.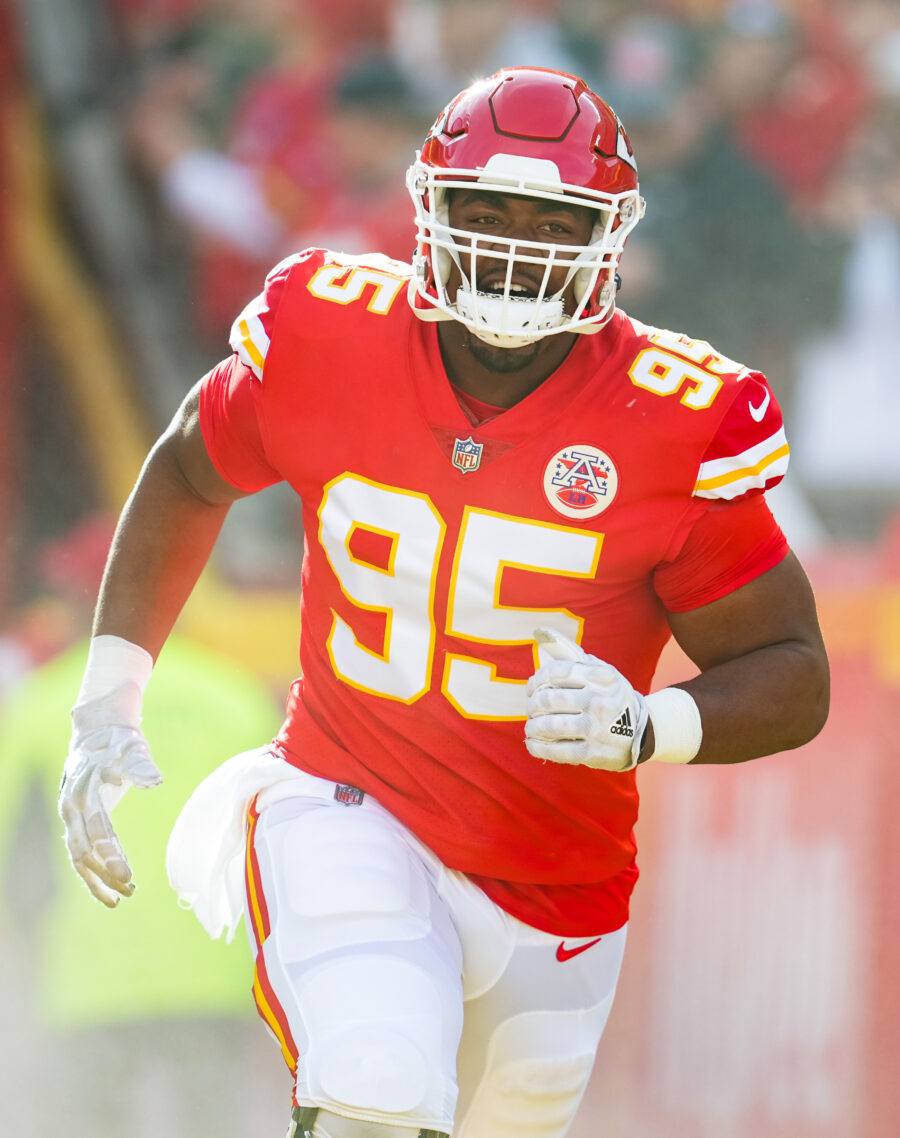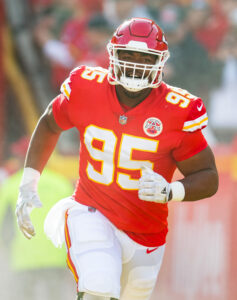 [RELATED: Chiefs DT Chris Jones Hints At Extended Holdout]
Mike Florio of ProFootballTalk.com has more insight into, and it sounds like Kansas City's offer is a bit higher than those second-tier DT salaries. A source tells Florio that the organization is offering Jones a three-year, $74MM deal that would wipe out the $19.5MM the player is set to earn in 2023. $70MM of that money would be guaranteed for injury.
That would come in around a $24.67MM AAV. Florio writes that Jones would be willing to split the difference between the offer and Donald's contract at around $28MM per year. So, that means there's around a $10MM total difference in value between the two offers (a hypothetical three-year, $74MM offer from the Chiefs vs. a three-year, $84MM request from Jones).
There's no true deadline for the two sides to agree to an extension, but the defensive tackle has hinted that he could sit out until Week 8 if he doesn't receive a new deal. In that scenario, Jones would be facing significant fines.
It sounds like the Chiefs are preparing to be without Jones, who finished third in Defensive Player of the Year voting after compiling 15.5 sacks in 2022. Still, that hasn't stopped teammates from pushing for his return. Kelce admitted during his recent podcast that he doesn't understand the player's hold out while pleading for the pass-rusher's return.
"Chris, can you please come back?" Kelce said (via ESPN's Adam Teicher). "You're really scaring me, man. I don't get it. You must know something that I don't know because I just don't get it. I really want to get another Super Bowl ring with you, brother. This is me bargaining you to just come back and play football for the Chiefs. Please, we need you. We need you bad, and I don't know what the situation is."
Meanwhile, head coach Andy Reid finally addressed Jones' absence, telling reporters that he won't criticize the player's decision to hold out.
"Chris has chosen to go this route," Reid said on Friday (via Teicher). "Some other guys have chosen to get their deals done and come in and play. I'm not here to criticize one way or the other. We've had a lot of success with the guys that we have, and we go with it.
"Other than that, I take the distractions and throw them out the door and let's get on with what's real."
The Chiefs open the season on Thursday against the Lions. Unless the two sides can make up significant ground in negotiations, the Chiefs will be without their defensive leader for the start of their Super Bowl defense.
Follow @PFRumors