11:59pm: Robert Saleh confirmed the team fears its recently acquired quarterback suffered a "significant" Achilles injury. Rodgers took four snaps before suffering what could well be a season-ending injury. Although the Jets came back to defeat the Bills with Wilson at the controls, the main focus is understandably on Rodgers' status.
"The MRI is probably going to confirm what we think is going to happen, so prayers tonight," Saleh said, via ESPN's Rich Cimini. "But it's not good."
Rodgers, 39, said in March he strongly considered retiring before reversing course and announcing his intention to play for the Jets. The Packers sent him to New York in a blockbuster trade, one that involved a conditional 2024 draft choice going to Green Bay. Rodgers failing to play 65% of the Jets' offensive snaps this season would reduce the Packers' 2024 compensation to a second-round pick, rather than a first.
For the Jets, the immediate damage could obviously be massive. Riding the NFL's longest active playoff drought, the Jets entered the season with tremendous optimism due to the Rodgers acquisition. While Rodgers has missed chunks of a season in the past — 2013, 2017 — this would be a new chapter and deal a crushing blow to the snake-bitten franchise that traded for him.
10:09pm: Aaron Rodgers' debut in New York lasted all of four offensive snaps before he was helped off the field with an apparent ankle injury. Mike Garafolo of NFL Network reported as a cart came to take Rodgers to the locker room for X-rays in an air-cast. Ultimately, while X-rays were reportedly negative, according to ESPN's Field Yates, Rodgers was ruled out for the remainder of the game.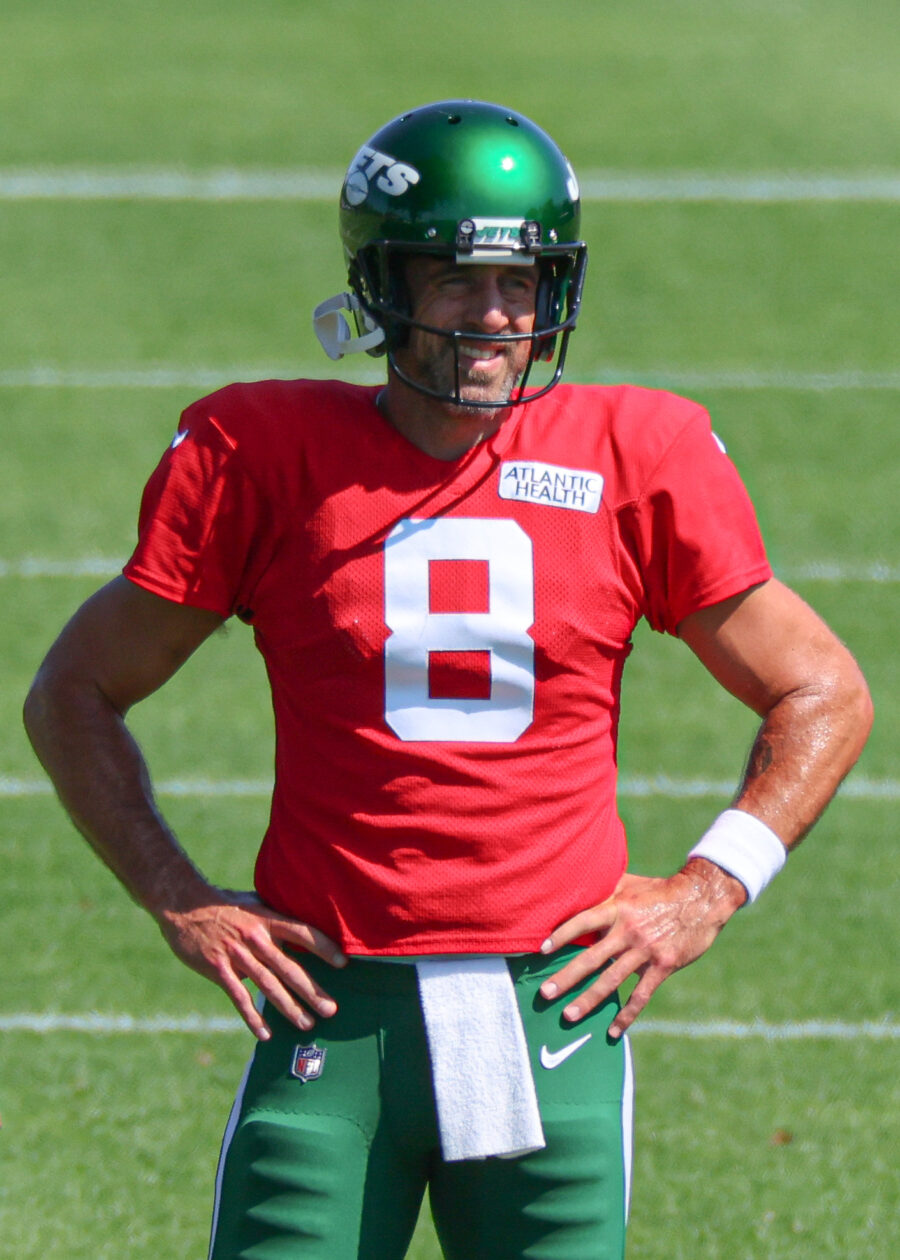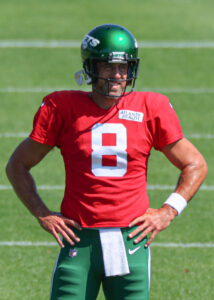 It's unclear for now what the official diagnosis of the injury will be. Since X-rays don't show soft tissue, one can assume they were looking for broken bones in the foot or ankle. Any broken bones would likely take several weeks to heal, but negative X-rays are a good sign. A fear exists, however, Rodgers is dealing with an Achilles injury, The Score's Jordan Schultz reports.
With Rodgers out of the game, the Jets called on third-year quarterback Zach Wilson, who started 22 games over the first two years of his career. After amassing a 3-10 record as a rookie starter, Wilson had to come back from injury to start in his sophomore season. Although he was able to reach a record of 5-4 last year, he ended up getting demoted to third-string behind Mike White and Joe Flacco. He eventually made his way back to the field before getting benched once again in favor of Chris Streveler.
With White now in Miami and Flacco and Streveler no longer on the roster, Wilson once again becomes the go-to guy in New York. He'll be forced to run a Rodgers-centric system for the remainder of tonight, and many in New York will be hoping that Rodgers can escape a serious injury and make it back to the field before long.
Follow @PFRumors