SEPTEMBER 11: With the Chiefs' Week 1 loss in the books, they are no closer to working out an agreement with Jones, Jay Glazer of Fox Sports notes (video link). The All-Pro is in line to continue missing $1.1MM in game checks for every week which he remains absent, which will progressively lessen his financial gain if/when an extension is signed. However, CBS Sports' Jonathan Jones adds that the two-time Super Bowl winner is aiming for a figure close to Donald in its own right, not to simply sit second in the DT pecking order. With no progress being made, the parties appear likely to remain at an impasse.
SEPTEMBER 7: Hours from the Chiefs' opener, they face the prospect of their second- and third-best players not being on the field. Travis Kelce is dealing with a knee hyperextension and bone bruise, and Chris Jones' holdout is well into its second month.
Jones may be at Arrowhead Stadium tonight, but NFL.com's James Palmer notes the All-Pro defensive tackle would be stationed in a suite — to watch the Chiefs raise a third Super Bowl banner — as his teammates suit up to face the Lions. While an interesting development given Jones' current circumstances, the Chiefs are believed to be OK with the D-tackle holdout being present for the pregame ceremony.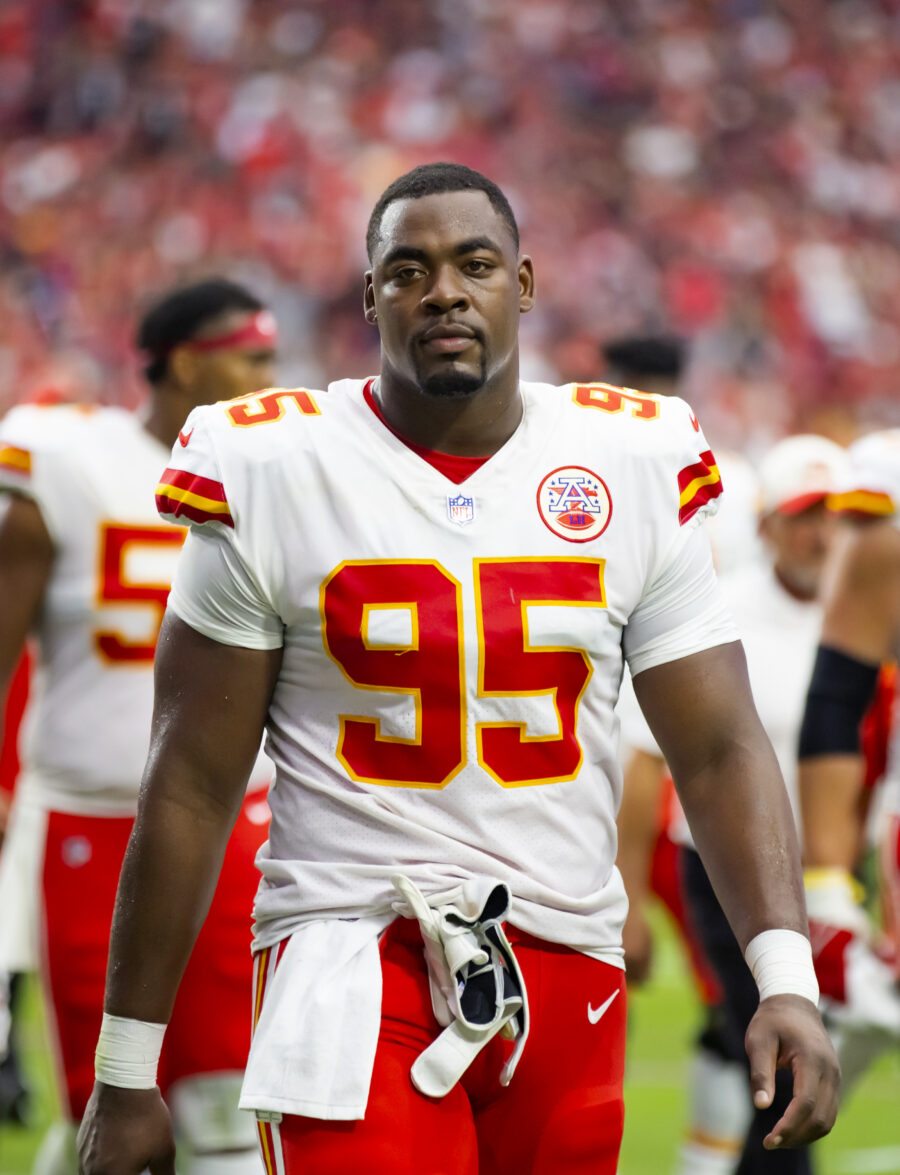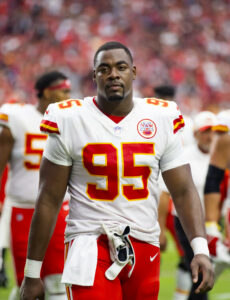 The seven-year veteran said Wednesday (via The Athletic's Nate Taylor) he could suit up tonight were a deal agreed to, but both NFL.com's Ian Rapoport and Mike Garafolo indicate nothing is close (video links). This refrain has persisted for weeks, leading to this undesired outcome. Jones will miss Kansas City's first game, and while a 10-day gap resides between now and the team's Week 2 trip to Jacksonville, Nick Bosa's five-year, $170MM extension introduced a new complication into these proceedings.
The Chiefs had attempted to treat Aaron Donald's $31.7MM-per-year Rams pact as an outlier, aiming to have Jones' third contract come in closer to the recently formed second tier Quinnen Williams currently tops (at $24MM AAV). Jones was connected to a $30MM-per-year ask earlier this summer but was recently tied to a $28MM-AAV aspiration. The Chiefs, in turn, are believed to have offered a $24.7MM extension. With Bosa now at $34MM per year, that could lead to another snag here.
Donald has held the top D-tackle salary since he signed a six-year Rams extension just before the 2018 season; the Rams authorized a landmark raise (with no new years added) after a retirement threat. While Donald's 2022 update still leads the pack at D-tackle by a wide margin, Bosa's new AAV affects the pass rusher market on the whole. With Jones being the only pure defensive tackle in the sack era (1982-present) with two 15-sack seasons, the Chiefs cornerstone may adjust his argument after seeing Bosa's holdout alter the pass-rushing salary landscape.
Indicating he did not want to be a distraction to his teammates as a hold-in, Jones confirmed (via Taylor) he is seeking a raise ahead of the final season of a four-year, $80MM contract. Jones wants more money upfront in his next deal, Garafolo adds. Williams' $47.8MM guarantee at signing tops all defensive tackles. T.J. Watt's $80MM had led the way for all defenders, but Bosa's not-yet-known full guarantee number almost definitely surpasses it. Jones, 29, is likely seeking a guarantee well north of Williams' number.
This holdout happening entirely to avoid distracting his teammates would be quite the expensive gesture on Jones' part. The former second-round pick has racked up $2MM-plus in nonwaivable fines. The 49ers were able to waive Bosa's due to his holdout occurring on a rookie contract. Floating out the possibility his return may not happen until the Week 8 deadline for a player to report and earn an accrued season toward free agency, Jones is the last holdout standing. Rumors this impasse would be resolved before training camp once circulated. He will soon follow in Donald's footsteps by missing Week 1 on a holdout. Would Jones really be prepared to sacrifice more than $10MM in total by showing up around the midseason point?
The Chiefs will go into Week 1 with recently re-signed DTs Derrick Nnadi and Tershawn Wharton in place. The team also made a rare trade with the Raiders, obtaining 2022 sixth-rounder Neil Farrell to go with rookie sixth-rounder Keondre Coburn. For a Chiefs team that moved on from Frank Clark and Carlos Dunlap and has UFA pickup Charles Omenihu starting a six-game suspension, losing Jones will severely restrict its pass rush. Kansas City has first-round defensive ends George Karlaftis and Felix Anudike-Uzomah as its top edge investments.
Follow @PFRumors