Following their Tuesday kicker workout, the Chargers are making a change at kicker. They signed Dustin Hopkins. To make room for the veteran on their roster, the Bolts cut incumbent Tristan Vizcaino.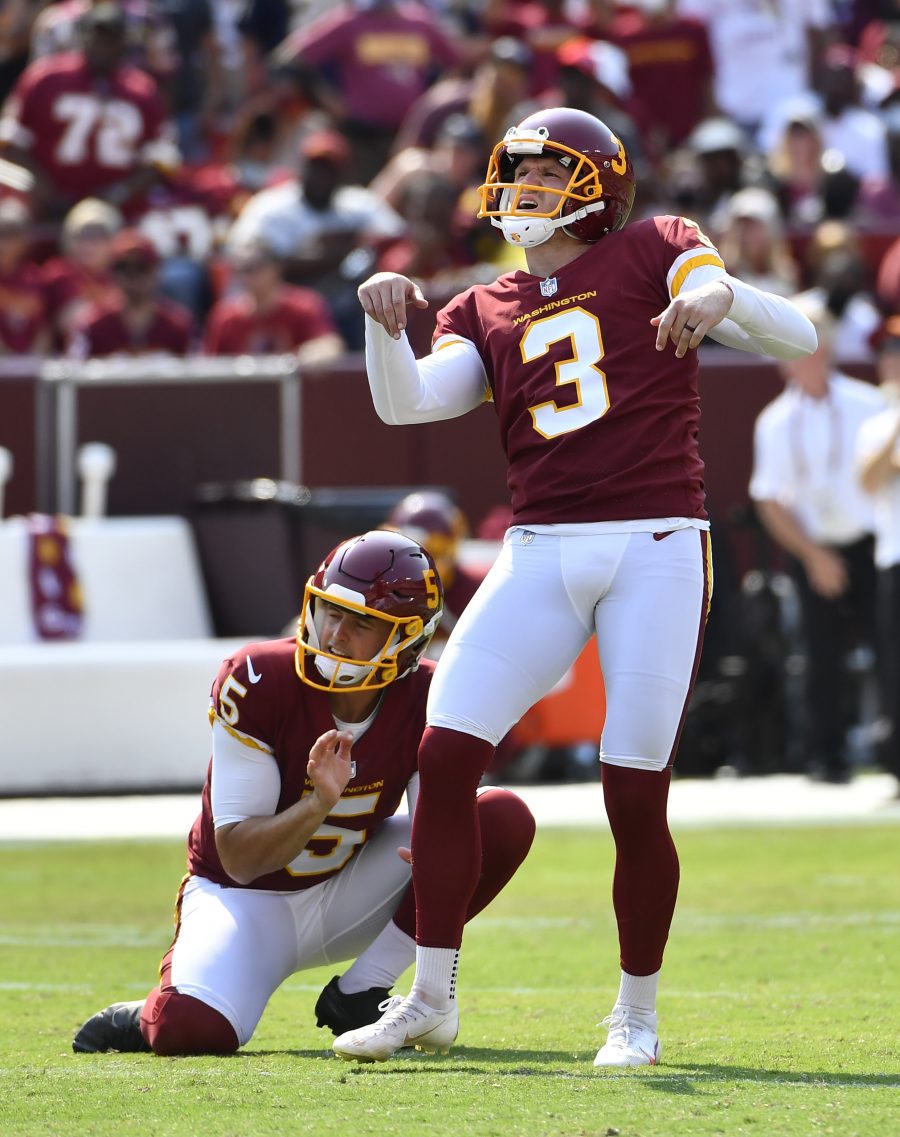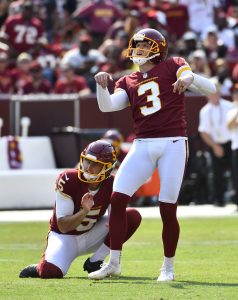 Vizcaino beat out Michael Badgley for the Chargers' kicker gig during the preseason but has struggled mightily with extra points this season. A second-year kicker, Vizcaino will land on the waiver wire.
Washington ended Hopkins' six-plus-season tenure as their kicker last week, cutting him and going with the untested Chris Blewitt. A 2013 Bills draftee, Hopkins caught on with Washington in 2015 and signed new deals in both 2018 and 2021 to stay on in that role. He will now head to Los Angeles to kick for one of the AFC's top teams.
After one game with the 49ers last season, Vizcaino made 6 of 7 field goals in his six-game Chargers run. But he accompanied that by connecting on just 10 of 15 PATs. Coming out of their Week 7 bye, the Bolts will have a more seasoned kicker in the 31-year-old Hopkins, who has been in the NFL since 2013.
Hopkins joined Elliott Fry at the Tuesday kicker workout but brings far more experience. This season, Hopkins has made 12 of 14 field goal tries and was 10 of 12 on PATs with Washington. The former sixth-round pick has made at least 81% of his field goal attempts in all but one season — 2020, when he came in at 79% — and has kicked in 93 career regular-season games.