The 49ers have a signficant decision to make on the offensive side of the ball with respect to retaining or moving on from quarterback Trey Lance. The franchise's other recent top-three pick is firmly in their long-term plans, but plenty of work remains to ensure that he will be in the fold for years to come.
Nick Bosa remains absent from training camp as negotiations on an extension are ongoing. The reigning Defensive Player of the Year is under contract for 2023 via the fifth-year option, but a multi-year deal keeping him on the books well beyond that point – and at a much higher price tag than the $17.9MM he will earn this year – has long been considered an inevitability given his importance to the team.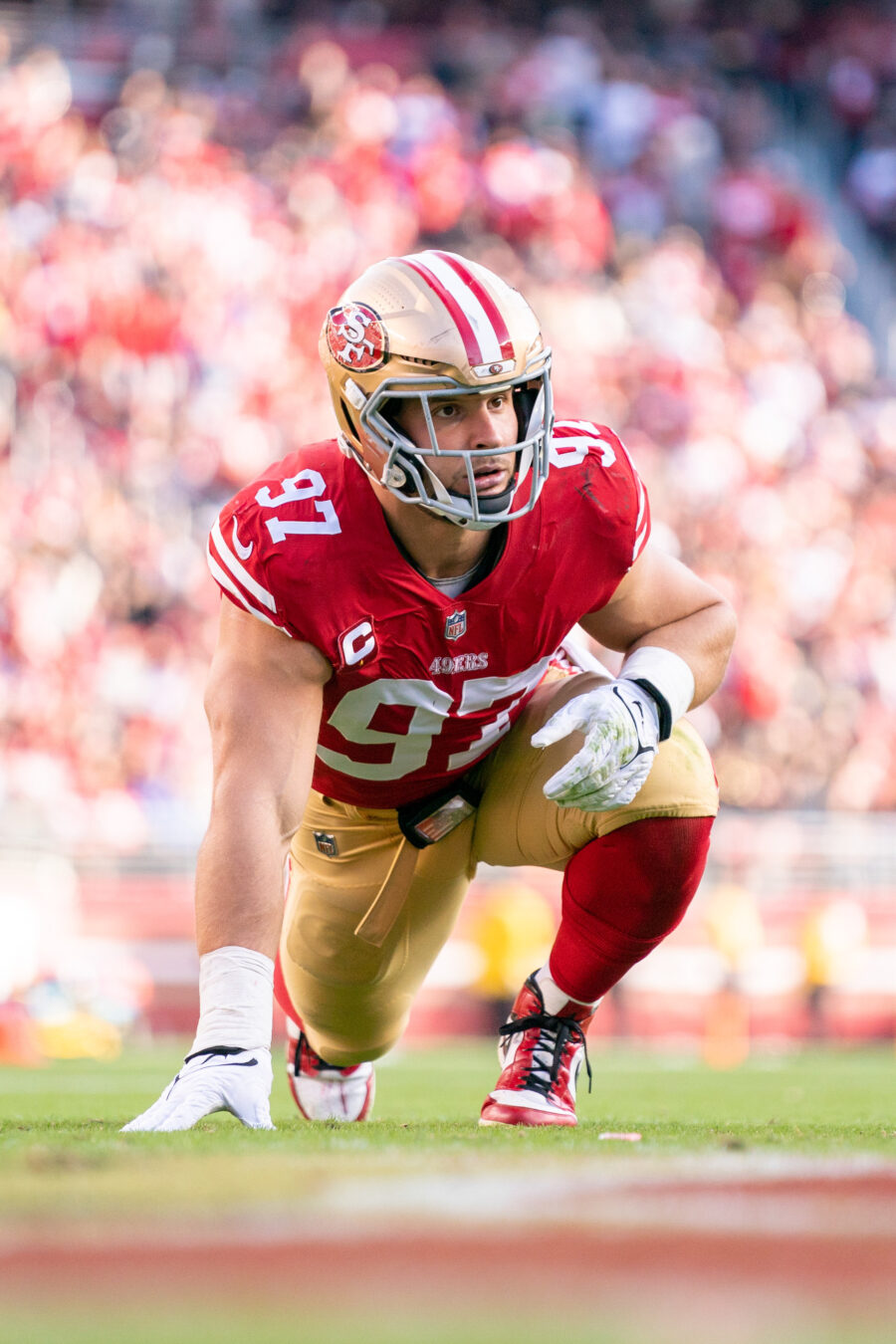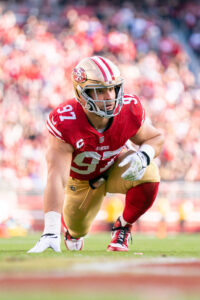 The former No. 2 selection has earned a Pro Bowl in each of his three healthy seasons, rebounding effectively from an injury-shortened 2020 campaign over the past two years. Bosa has racked up 34 sacks and 40 tackles for loss during that span, and he was named a first-team All-Pro in 2022. That success has, as general manager John Lynch acknowledged in July, complicated contract talks. Urgency seems to be picking up on the team's side to hammer out an agreement.
"I don't like the situation," Lynch said during an appearance on KNBR when asked about where things stand on the Bosa front (via Eric Branch of the San Francisco Chronicle). "Since our tenure here, we haven't had a holdout to anywhere towards this magnitude. So it's not something I'm comfortable with. We're working really hard to try to change that. We're in good communication with his reps. He's a special player. He's going to get a special contract, I can tell you that."
Lynch has expressed optimism regarding the chances of getting a monster pact signed this summer, something which the team has long planned to work out in the 2023 offseason. As one of the NFL's top young defenders, the possibility has frequently been floated of Bosa, 25, eclipsing Aaron Donald as the highest-paid player on that side of the ball. Donald's re-worked Rams accord carries an annual average value of $31.67MM. Pittsburgh's T.J. Watt, meanwhile, holds the title of the NFL's best-compensated edge rusher at a rate of $28MM per year.
By holding out of training camp, Bosa has incurred daily fines of $40K. Those penalties are mandatory for veteran players per the CBA, but CBS Sports' Joel Corry notes that they can be waived for players still on their rookie deals (Twitter link). Bosa's absence during each of the 49ers' preseason games opens to door to over $992K in fines (the equivalent of a regular season game check) per contest, per Mike Florio of Pro Football Talk. As he notes, however, it is likely San Francisco will waive those penalties once a deal is agreed to, something Lynch remains hopeful will happen soon despite the ground which still needs to be made up.
"We're getting closer and eager to bring this thing to a close," he added. "Just know that we're working diligently to try to bring it to a close."
Follow @PFRumors