The Lions' decision to cut Riley Patterson led him to Jacksonville in August 2022. Nearly a year later, Detroit will step in to prevent Patterson hitting the waiver wire.
After the Jaguars announced they were cutting Patterson — complete with the customary farewell tweet — they have reached an agreement to trade him to the Lions. Patterson kicked in seven Lions games during the 2021 season. The Jags replaced Patterson with longtime Bronco Brandon McManus earlier Thursday.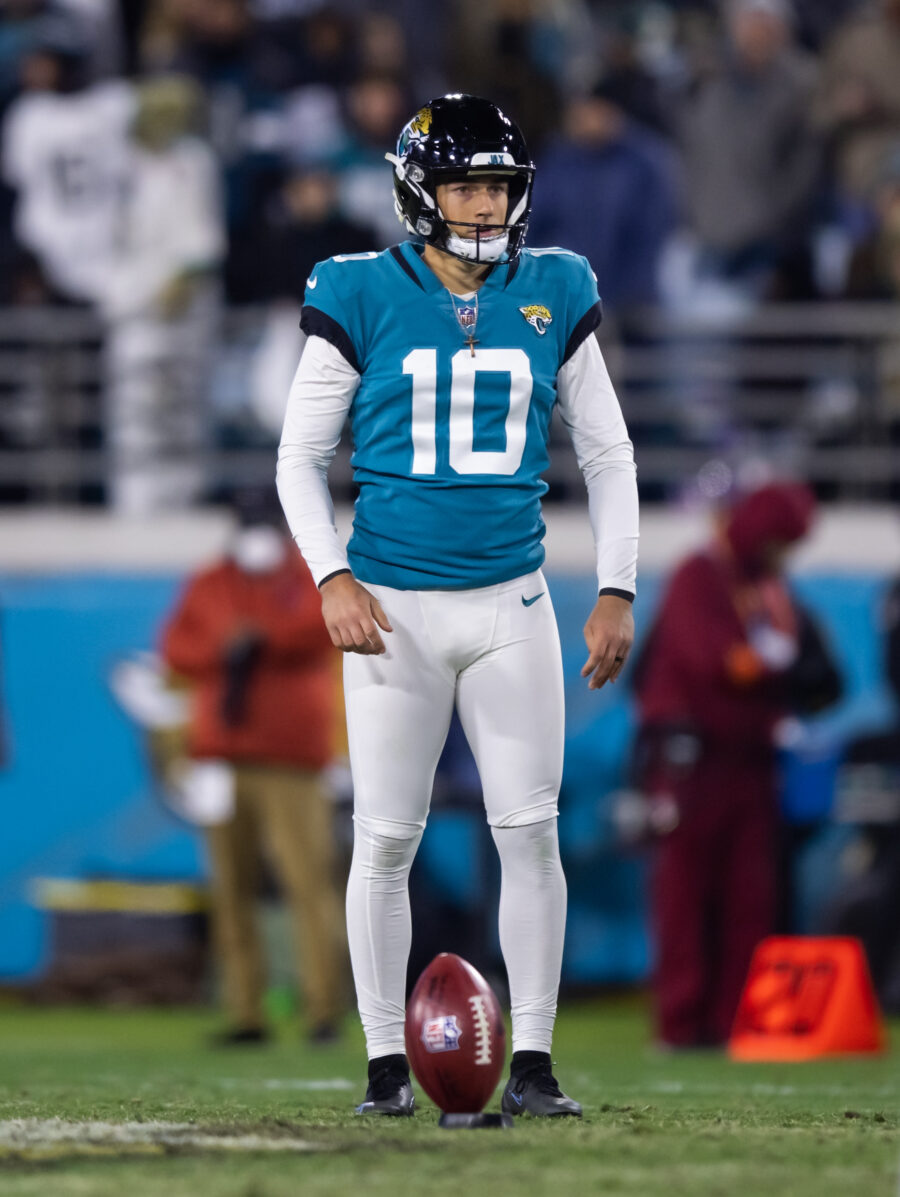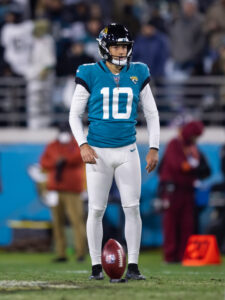 Patterson provided the Jaguars with some rare kicker stability last season, kicking in all 19 games for the team after seven kickers came through from 2020-21. McManus obviously provides Jacksonville with much more experience, but the team will still collect an asset for its 2022 kicker. The Lions are sending the Jags a late-round pick, Adam Schefter of ESPN.com tweets. That asset will be a conditional 2026 seventh-round pick, per NFL.com's Tom Pelissero (on Twitter).
The Lions initially added Patterson off the Patriots' practice squad in November 2021. The former UDFA out of Memphis then finished that season as Detroit's primary kicker. Patterson made 13 of 14 field goals for the Lions that year, but the team waived him coming out of the preseason. In Jacksonville, Patterson made 30 of 35 field goal tries during the regular season and missed just one extra point (36-for-37). He also notched a game-winning field goal to complete a 27-point Jags comeback win over the Chargers in the wild-card round.
Patterson, 23, is due a $940K base salary this season. He can be retained via RFA tender next year. The Jags tendered Patterson as an ERFA in March, but the Broncos' decision to cut McManus — in part due to cap savings, as they designated him a post-June 1 release — changed the AFC South team's plans. It will impact the Lions' path at kicker as well.
In signing XFLer John Parker Romo last week, the Lions already roster two kickers. They finished last season with Michael Badgley in that role. Badgley kicked in 12 games for the Lions last season and re-signed with the team in March. Badgley is tied to a one-year, $1.2MM deal. The Lions guaranteed their incumbent just $350K, opening the door to a kicking competition. Badgley made 20 of his 24 kicks as a Lion last year; both he and Patterson went 2-for-3 from beyond 50 yards.
This trade allowed Detroit to avoid losing Patterson via the waiver wire; the Lions' 9-8 finish gave them the No. 18 spot in the waiver order. The Lions waived wide receiver Keytaon Thompson to make room for Patterson on the Roster.
Follow @PFRumors