Although the Steelers have the NFL's highest-paid edge rusher on their cap sheet, signs continue to point to the team strongly considering making room for an Alex Highsmith extension as well. The T.J. Watt sidekick is going into a contract year, and the team has begun talks on a new deal.
Highsmith confirmed (via ESPN.com's Brooke Pryor) his agent has started extension talks with the Steelers. The fourth-year pass rusher expressed optimism a deal will be completed, and given the dialogue over the past several months — including a strong endorsement on this front from GM Omar Khan — optimism makes sense.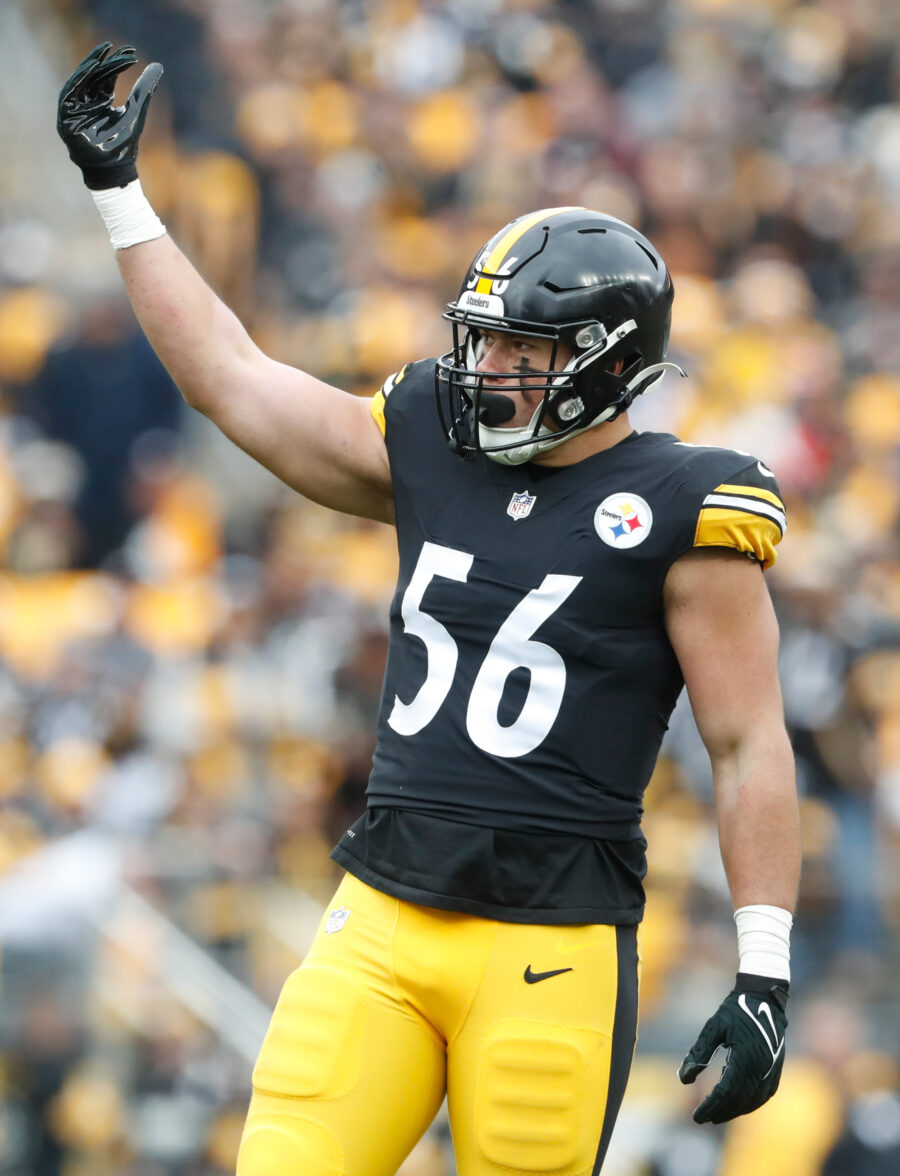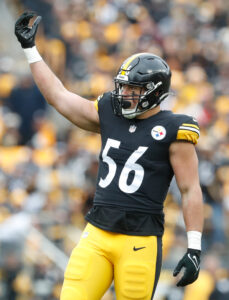 [RELATED: Steelers Sign OLB Markus Golden]
With Watt out for a chunk of last season due to a pectoral injury, Highsmith stepped forward as Pittsburgh's stop pass rusher. The former third-round pick tallied 14.5 sacks, the most by a non-Watt Steeler since James Harrison's 2008 Defensive Player of the Year season. That number tied for the fifth-most in Steelers history, and Highsmith's 17.5 sacks over his past 20 games rank second in the NFL. This stands to put the franchise to a decision. It appears the Steelers are angling to keep Highsmith as a long-term Watt complementary presence.
Early optimism notwithstanding, these could be tricky negotiations. Highsmith, 25, zoomed onto the radar for a big payday last season, a showing that also included an NFL-leading five forced fumbles. Highsmith could bet on himself and aim for a big contract year, putting the Steelers to a choice of franchise-tagging him or reaching a deal to prevent a free agency departure. But just three of Highsmith's 2022 sacks came during the seven games Watt missed. Watt naturally creates favorable matchups for the Steelers' other pass rushers, but the team viewing Highsmith as a clear No. 2 edge could lead to negotiations beginning at a lower rate.
The Chargers are the NFL's only team with two edge rushers (Joey Bosa, Khalil Mack) earning more than $20MM on average. The Giants now have two interior D-linemen (Leonard Williams, Dexter Lawrence) signed to deals in that neighborhood, but Williams is in a contract year. Pittsburgh will be expecting Watt to play at this level for several more years, and a Highsmith re-up would need to accompany his $28MM-per-year salary.
The Steelers have some flexibility here, with Kenny Pickett on a rookie contract and only one offensive player (Diontae Johnson) tied to an eight-figure-per-year deal. But Highsmith could certainly push for an extension north of $15MM per year. The Steelers will likely attempt to keep the price south of $20MM per annum, but while the franchise did not extend Bud Dupree after franchise-tagging him in 2020, it has a history of using this blueprint. Harrison and LaMarr Woodley teamed up on veteran extensions in the early 2010s, with Harrison signing his first extension in 2009 and Woodley joining him in 2011. Woodley stayed in Pittsburgh through the '13 season. Highsmith's resume is not quite where Woodley's was prior to his extension, so it will be interesting to see what numbers emerge here during these talks.
Highsmith checked in as Dupree's eventual replacement, coming from a mid-major program (Charlotte). Khan extended both Johnson and Minkah Fitzpatrick last summer. With the Steelers preferring to hammer out extensions before the candidate's walk year, a resolution here should be expected in the coming weeks.
Follow @PFRumors