MAY 24: In addition to Maher, the Broncos brought in two other kickers — Parker White and Elliott Fry — to audition Wednesday, per 9News' Mike Klis and the Denver Gazette's Chris Tomasson (Twitter links). The Packers waived White, a UDFA out of South Carolina, on Monday. A regular on the kicker workout circuit, Fry kicked in three career games (with the Falcons, Chiefs and Bengals) from 2020-21. While a few veteran options — like Robbie Gould, Ryan Succop and Mason Crosby — are available, the Broncos brought in a few less experienced specialists today.
MAY 23: Despite coming off one of the worst kicker performances in playoff history, Brett Maher will receive an audition. The Broncos intend to bring in the two-time Cowboys kicker for a Wednesday workout, Aaron Wilson of KPRC2 tweets.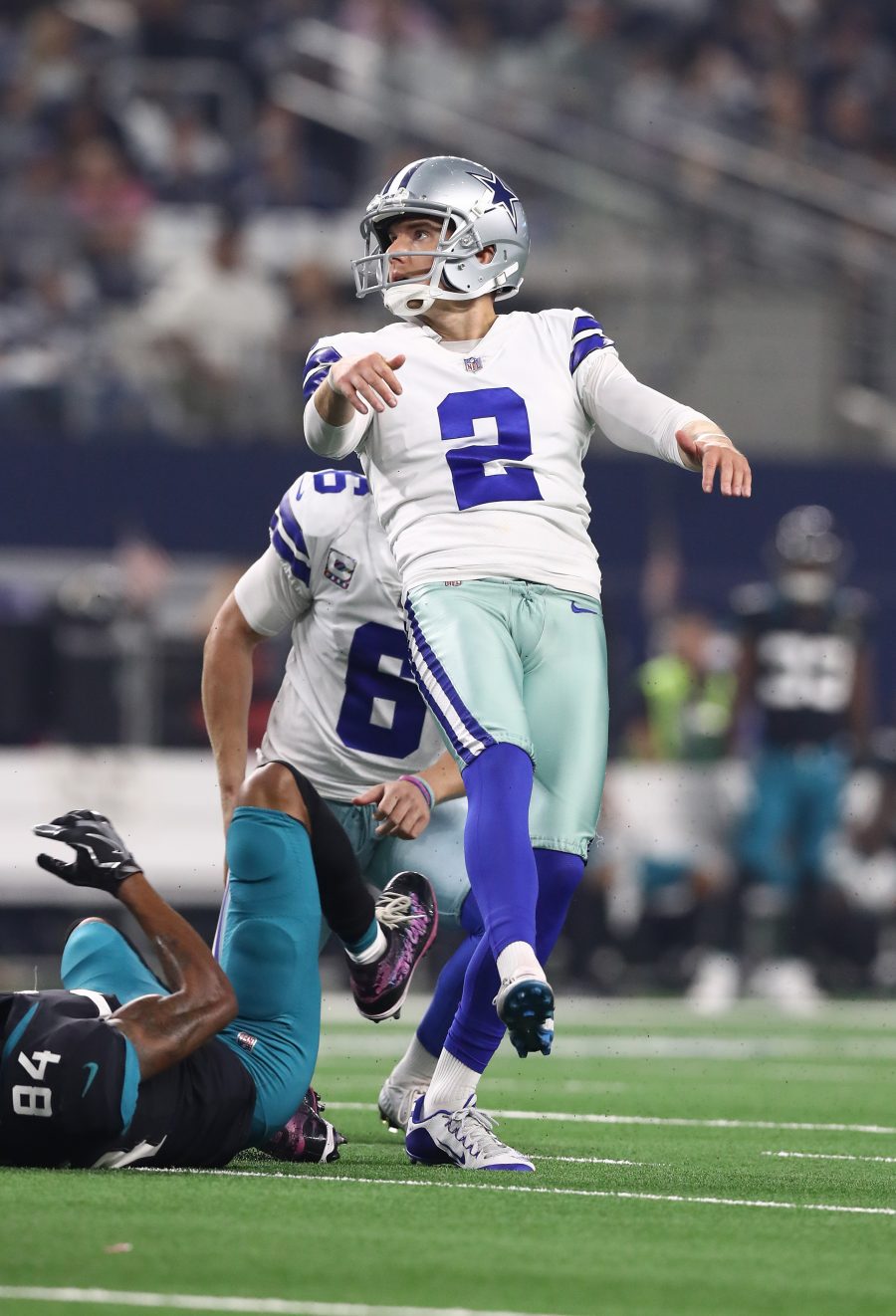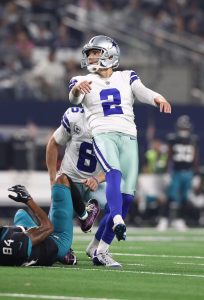 Maher holds the NFL record for most 60-plus-yard field goals, with four, but he is also coming off a woeful 2022 postseason. Maher went 1-for-6 on extra points during the playoffs, missing four to partially stain the Cowboys' runaway wild-card win over the Buccaneers. While the Cowboys have not shut the door on re-signing him, the veteran specialist remains a free agent.
The Broncos just released their kicker of the past nine seasons, Brandon McManus, designating their longest-tenured player as a post-June 1 cut. Maher, 33, will likely not be the only kicker the team auditions, but he is the first known replacement option to surface. Maher also has experience with Sean Payton, having been one of the Saints' Wil Lutz replacement options during the 2021 season.
The Saints rolled out four kickers during Lutz's full-season injury absence two years ago, and Maher enjoyed the longest run of that group. He went 16 of 18 on field goals as a Saint. During the 2022 regular season in Dallas, Maher went 29-for-32, connecting on an impressive 9 of 11 tries from beyond 50 yards. Long-range accuracy has been perhaps Maher's calling card as a pro, though his January struggles certainly bring concern. Maher missed as many PATs during Dallas' two postseason games than he had over the past two regular seasons (five).
Denver had enjoyed relative stability at kicker for 30 years, going from Jason Elam (15 seasons) to Matt Prater (six) to McManus (nine) without much of a hiccup. Prater's 2014 substance-abuse suspension brought about the last change. Now, Payton will go about filling this need in the near future.