Injuries have dogged Pat Elflein since his Minnesota days. The veteran interior offensive lineman is back on IR as of Monday. This designation takes Elflein out of the Cardinals' mix.
Elflein, who signed with the Cardinals just before training camp, will not be carried over to the team's 53-man roster. While Elflein has made a few trips to IR during his career, being placed on the injury list before the season — thus, exempting him from an in-season activation — is new territory for the former Vikings, Jets and Panthers starter.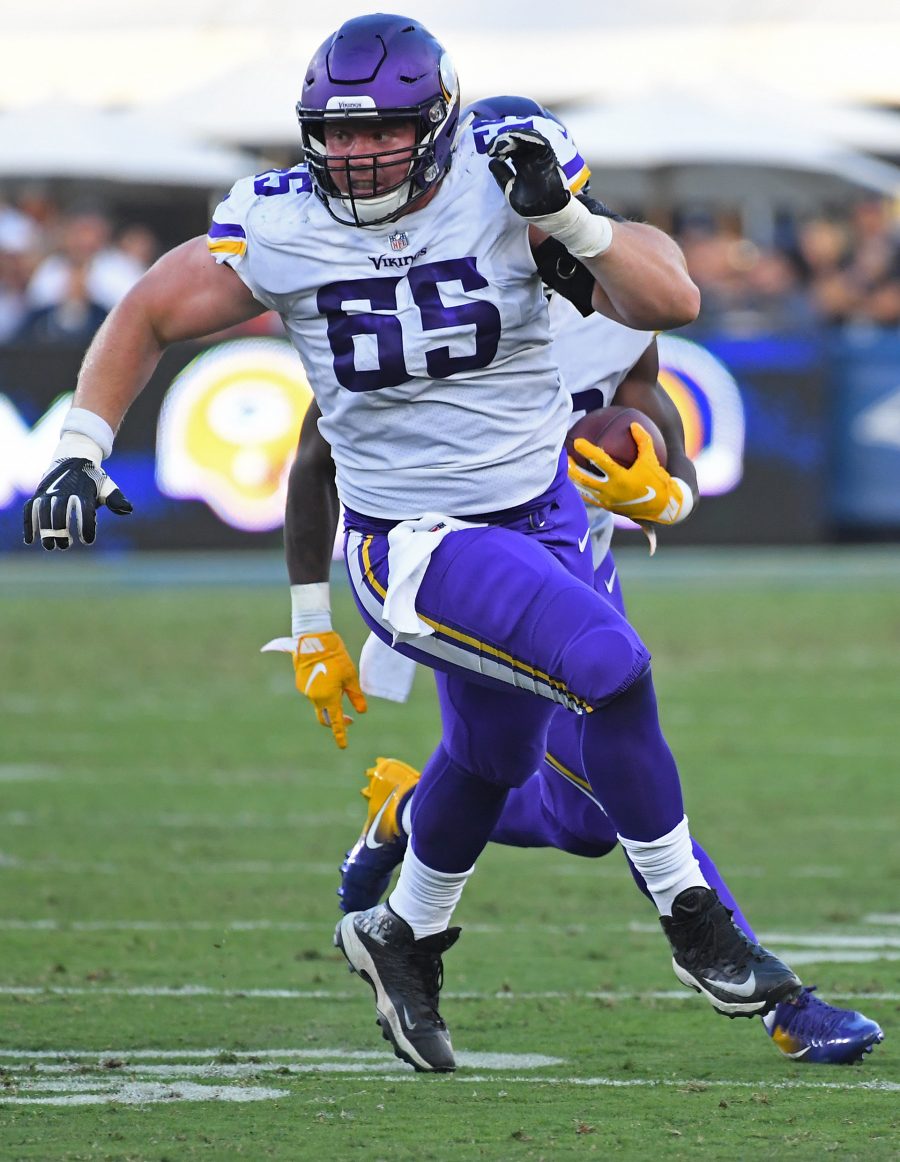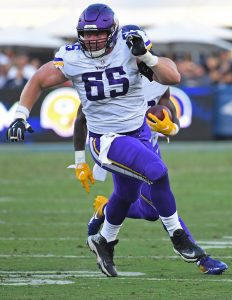 Signing Elflein to a one-year, $1.15MM contract, the Cardinals guaranteed him just $25K. The seventh-year veteran will likely receive an injury settlement and be jettisoned from Arizona's IR list. Injury waivers existed in this contract for hip and ankle issues, which have led to past Elflein absences. Elflein, 29, missed practice time ahead of Arizona's third preseason game. Both Jonathan Gannon and OC Drew Petzing were in Minnesota during part of Elflein's Vikings career.
Formerly the Vikings' starting center, Elflein hit Minnesota's IR in September 2020. After the Vikes cut him later that year, Elflein scored a three-year, $13.5MM Panthers pact. He was back on IR in September 2021 and again in October 2022. The center/guard missed 11 games last season, going down with a hip injury in October. A Cards settlement would allow Elflein to resurface elsewhere when he heals up, but it is safe to say the 64-game starter's career is at a crossroads.
The Cardinals are now without two notable veterans on their O-line; they dealt Josh Jones to the Texans during their three-trade Thursday. Jones worked as D.J. Humphries' primary fill-in last season. With Humphries back, the Cardinals have gone Humphries-Elijah Wilkinson–Hjalte Froholdt–Will Hernandez-Paris Johnson up front since training camp started.
Arizona also released defensive backs Nate Hairston and Sean Chandler. Teams have until 3pm CT on Tuesday to cut their rosters to 53 players. Hairston, who has 18 career starts at cornerback, played in two Cards games last season. A sixth-year safety who has seen action with the Giants and Panthers, Chandler has seven career starts on his resume.