The Rams' offensive line continues to struggle, with availability issues plaguing the defending champions up front. They will lose another starter for an extended stretch.
Left guard David Edwards is now on injured reserve. The fourth-year veteran landed in concussion protocol ahead of the Rams' Week 4 game against the 49ers, missing that contest. After returning against the Cowboys on Sunday, Edwards left the game early and returned to the protocol. He will now miss at least four games.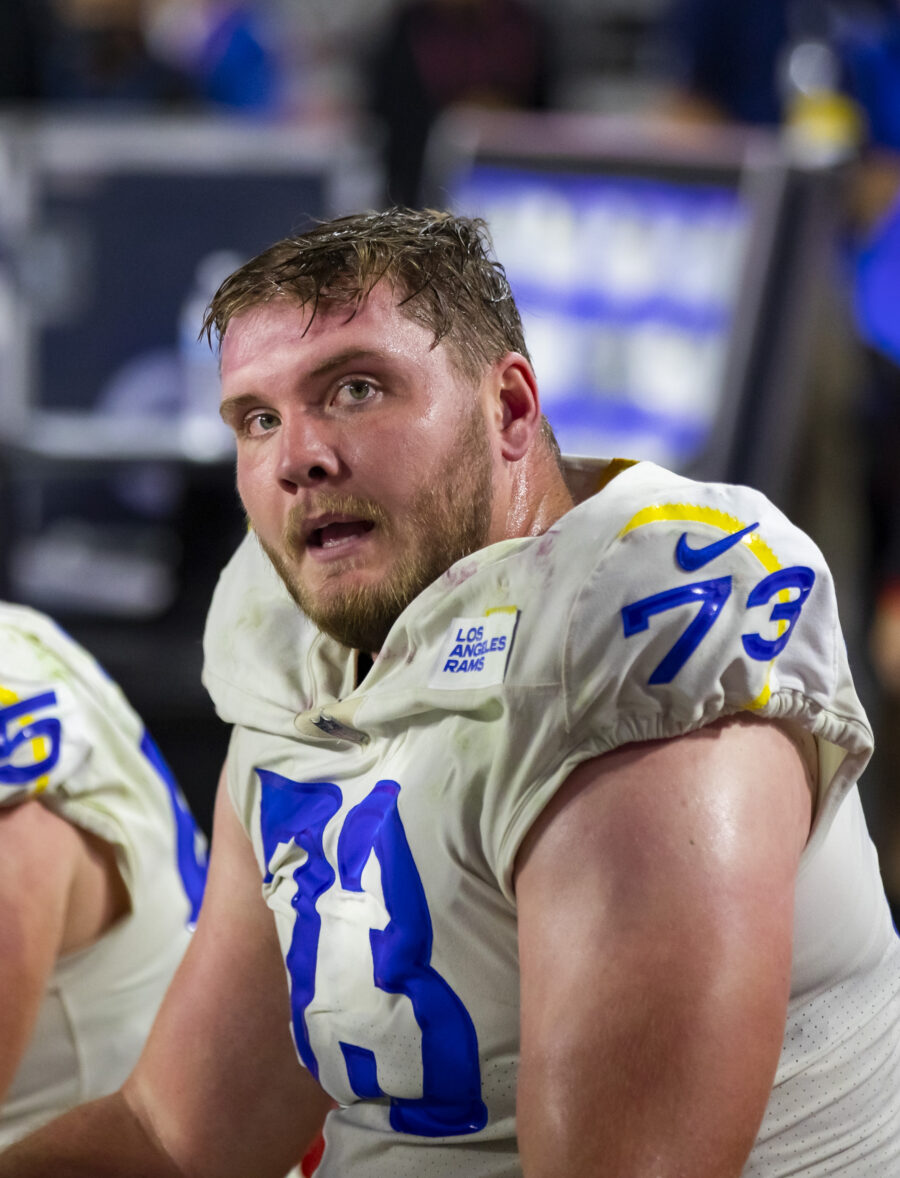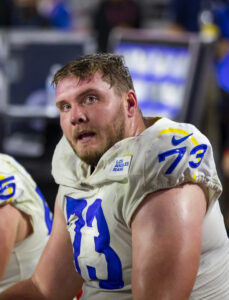 Concussions are obviously concerning on every level, but a player being forced to miss five games because of one represents less explored territory. This news comes after the Patriots placed Brian Hoyer on IR after his entrance into concussion protocol. The NFL has enhanced its protocols in light of the Tua Tagovailoa saga.
Edwards, who is in a contract year, has been a Rams starter since his rookie season. A former fifth-round pick out of Wisconsin, Edwards has started 45 games as a pro. He started all 21 Rams contests last season and, after the team lost Austin Corbett in free agency, entered this season as a key piece for a retooling Rams O-line that lost left tackle Andrew Whitworth to retirement.
The Rams have dealt with rampant issues on their interior O-line, losing both starters and backups to injuries early this season. These issues have led to Matthew Stafford taking an NFL-most 21 sacks and the Rams' run game scuffling during a 2-3 start.
Between third-round rookie Logan Bruss' ACL and MCL tears during training camp and this Edwards development, the Rams placed two other interior O-linemen — guard/center Coleman Shelton and backup guard Tremayne Anchrum — on the injured list. Center Brian Allen has been out since suffering a knee injury in Week 1. Allen, however, has remained on Los Angeles' active roster. Shelton and Allen are expected to return this season. Bobby Evans, chosen two rounds ahead of Edwards in the 2019 draft, replaced him in Week 4. He will likely get the call against the Panthers this week.
To replace Edwards on their 53-man roster, the Rams promoted veteran Matt Skura. The former Ravens and Giants blocker makes for an interesting addition. He has made 65 career starts since 2017. The Ravens used Skura as a four-year starter, at center and guard, but did not retain him as a 2021 free agent. The Dolphins signed Skura to a one-year, $1.75MM deal but cut him before last season began. Skura wound up with the Giants and made 14 starts for a depleted New York unit. He joins Oday Aboushi (47 career starts) as veteran backup options for the Rams. Aboushi has played only on special teams for the Rams this season.