Sammy Watkins is returning to Baltimore. Following his Packers exit ahead of their Week 15 game, the former top-five pick will return to his fourth NFL team.
The Ravens claimed the ninth-year wide receiver Tuesday, Tom Pelissero of NFL.com tweets. With Watkins attached to a league-minimum salary, the Ravens will not be on the hook for much money by reacquiring him. Watkins, 29, played for the Ravens last season but joined the Packers in free agency.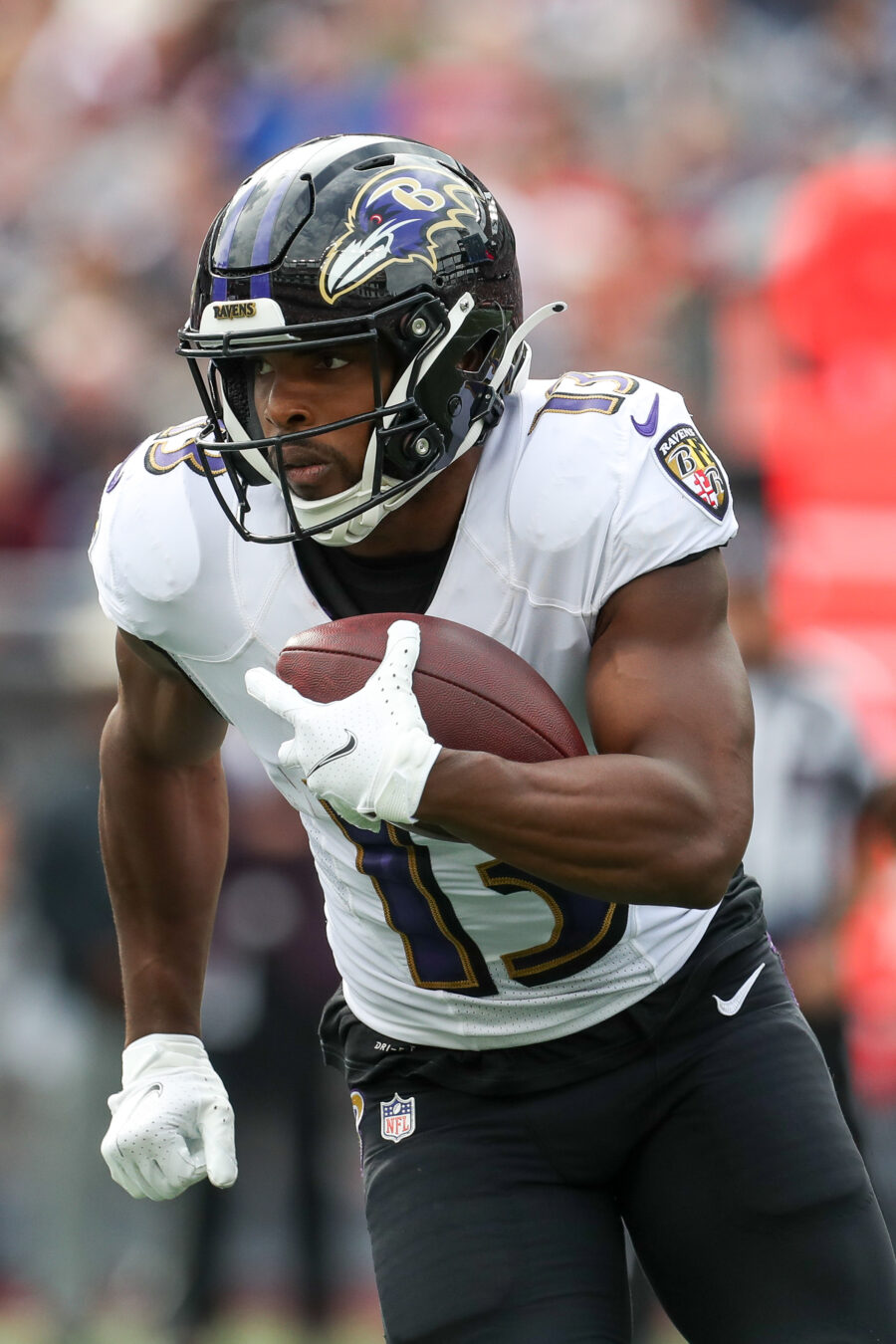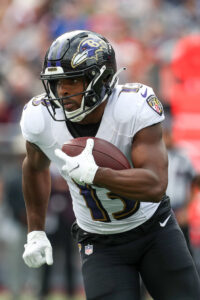 The journeyman pass catcher signed with the Ravens on a one-year, $5MM deal in 2021 — after talks with JuJu Smith-Schuster, T.Y. Hilton and Kenny Golladay did not produce any signings — and made contributions as an auxiliary target for Lamar Jackson and Tyler Huntley. Watkins caught 27 passes for 394 yards and a touchdown with the Ravens, playing 13 games. Playing in nine games with the Packers this season, Watkins caught 13 passes for 206 yards.
This news comes as the Ravens are potentially set to navigate another receiver injury. Devin Duvernay left Baltimore's practice Tuesday with what the team fears could be a significant foot ailment, Pelissero tweets). With Rashod Bateman out of the picture, the Ravens have relied more on Duvernay this season. The former third-round pick has started 13 games this year and has not missed any time. Duvernay is undergoing tests today.
Concern about Baltimore's receiving corps emerged before Bateman went down, but the team has not seen much consistency from this position group since the 2021 first-rounder was lost for the season. The Ravens signed DeSean Jackson to their practice squad and soon promoted the 35-year-old deep threat to their active roster; he has seven receptions for 134 yards in five games. Watkins' former Chiefs teammate, Demarcus Robinson, leads all Raven receivers with 419 yards. Duvernay is just behind him with 407.
Injuries have dogged Watkins for most of his career. The Packers placed Watkins on IR early this season due to a hamstring issue. He also battled hamstring trouble in 2020, missing five games because of that ailment during his final season with the Chiefs, and saw a thigh problem sideline him for three Ravens games last year. Although Watkins carries injury baggage, he did contribute extensively during the Chiefs' Super Bowl LIV-winning season three years ago. Watkins posted 288 receiving yards in three Kansas City playoff games that year.
Still south of his 30th birthday, Watkins can nevertheless be labeled a post-prime player due to his health history. But he has produced at points in recent years. The Ravens, who relinquished their AFC North lead in Week 15 after a loss to the Browns, will kick the tires on a veteran who has experience in Greg Roman's system.