In a skill-position group flooded with first- and second-year performers, Luke Musgrave has operated as one of the cadre's starters. The Packers will not be able to continue the rookie tight end's development for a while, however.
The team moved Musgrave to IR on Wednesday, shutting him down until at least Week 16. This comes after Musgrave needed to be hospitalized for an abdominal injury sustained during the Packers' win over the Chargers.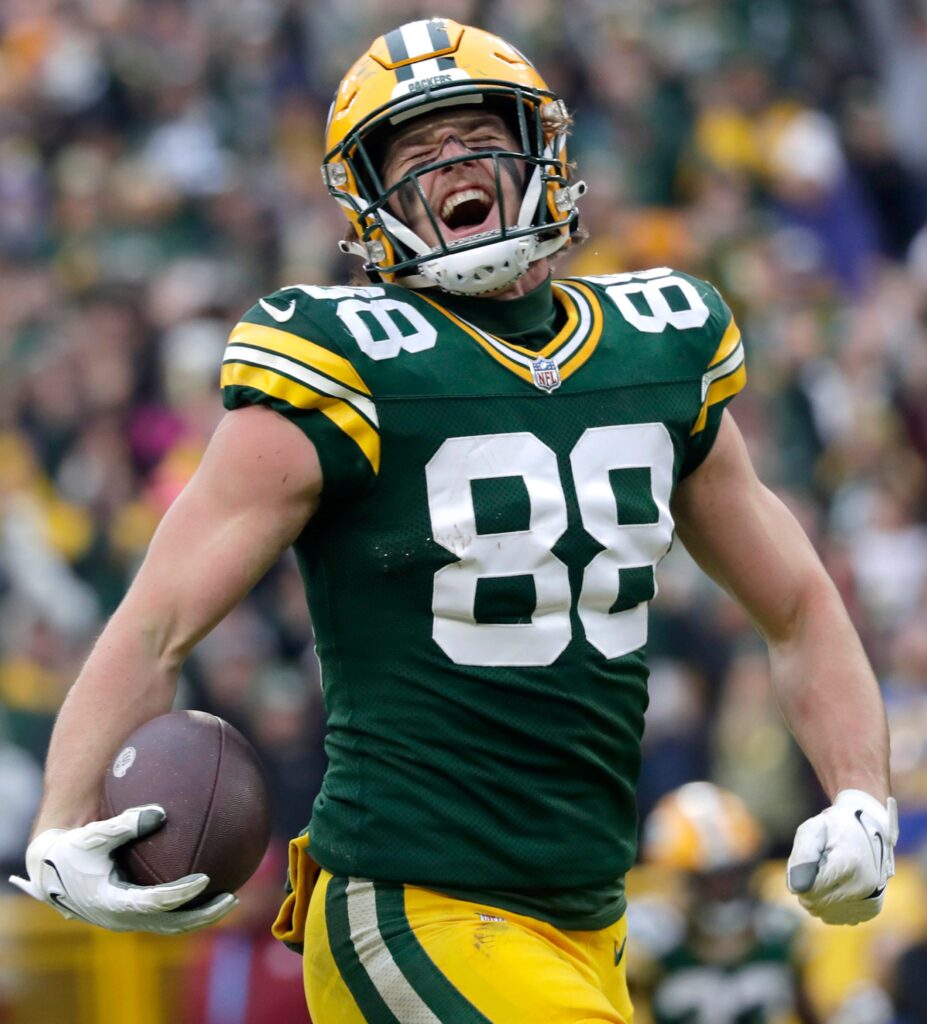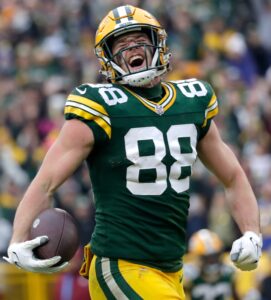 Released from the hospital, Musgrave will still need extensive recovery time. He did not leave the game due to the injury, but Matt LaFleur called the issue a "scary situation." This adds to Musgrave's run of injuries this season. After suffering a concussion in October, the second-round pick left a Week 7 game due to an ankle injury.
Avoiding moves for veteran pass catchers post-Aaron Rodgers, the Packers drafted two tight ends and three wide receivers. The team paired its batch of rookie weapons with NFL sophomores Christian Watson, Romeo Doubs and Samori Toure. Chosen with the pick obtained from the Jets in the Rodgers trade (No. 42 overall), Musgrave has started nine games. He has caught 33 passes for 341 yards and a touchdown, playing 71% of Green Bay's offensive snaps. Third-round pick Tucker Kraft stands to see more work now. A South Dakota State alum, Kraft has five receptions for 43 yards this season.
In addition to the Musgrave move, the Packers placed running back Emanuel Wilson on IR. A rookie UDFA, Wilson had resided as Green Bay's third-stringer behind Aaron Jones and AJ Dillon. The Pack will enter their Thanksgiving game without Jones as well. The standout back suffered an MCL sprain. This will leave Dillon atop the depth chart, with the recently reacquired (via the Patriots' practice squad) Patrick Taylor in place as a backup.
The Packers will add James Robinson as more insurance. Rather than being a mere gameday elevation, the former Jaguars 1,000-yard rusher is now on the Packers' 53-man roster. The former UDFA sensation's career has not been the same since he suffered an Achilles tear late in his second season. Robinson has been with three teams — the Patriots, Giants and Packers — this year. The Jets nontendered Robinson as an RFA in March; he caught on with the Packers last month.
Green Bay also signed wideout Bo Melton from their P-squad and used gameday elevations on fullback Henry Pearson and safety Benny Sapp III ahead of their Lions tilt.