The Browns have made their second huge splash of the day. Hours after signing Austin Hooper and making him the highest-paid tight end in league history, they've doled out another big contract. Cleveland has agreed to terms with offensive tackle Jack Conklin on a three-year deal, agent Drew Rosenhaus told Adam Schefter of ESPN.com (Twitter link).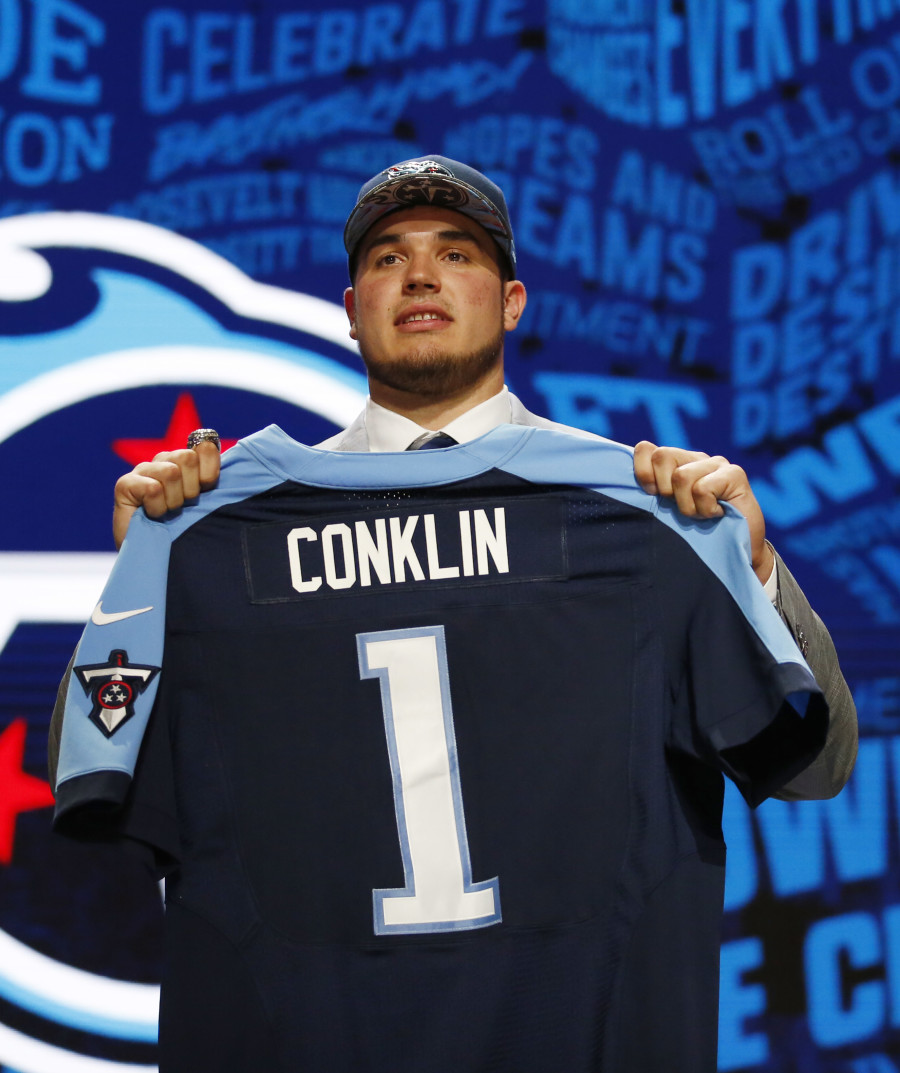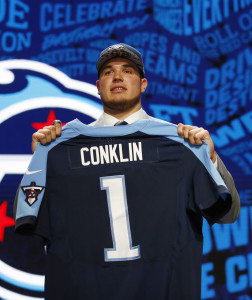 Conklin is getting $42MM over the three years, with $30MM of it being guaranteed. He'll bring in $20MM just in the first year of the contract. Conklin likely could've landed a longer-term deal, but Rosenhaus told Schefter they wanted to keep it short due to projected increases in the salary cap so he can hit free agency again soon. Conklin is very young for a top-flight free agent, and will still only be 28 when this new deal ends.
Just minutes ago we heard the Browns were the favorites with the Jets still in the mix, and things came together quickly. Conklin was the eighth overall pick out of Michigan State in 2016, and he's been the Titans' right tackle for the past few seasons. Tennessee declined his fifth-year option following a torn ACL and injury-plagued 2018 campaign, a move which blew up in their face when Conklin returned to playing at a very high level last year.
Conklin was one of the top offensive linemen available, and fills a huge need for Cleveland. The Browns already announced they won't be re-signing Greg Robinson and there has been speculation they'll move on from Chris Hubbard, both of their starting tackles from last year.
They now have Conklin locked in at one of those spots, and it's possible they'll still pursue veterans Trent Williams or Jason Peters like they've reportedly been considering. Baker Mayfield was frequently under duress last season, and his play suffered significantly as a result. He got skittish in the pocket at times, and upgrading his protection was always going to be a priority this offseason. With the additions of Hooper and Conklin today, his job has gotten a whole lot easier.
Follow @PFRumors