The Dolphins, like all other teams around the league, have primarily been focused on roster cuts ahead of today's deadline for 53-man rosters to be set. That would have represented a logical point to work out a new deal for defensive tackle Christian Wilkins, but such a development has not taken place.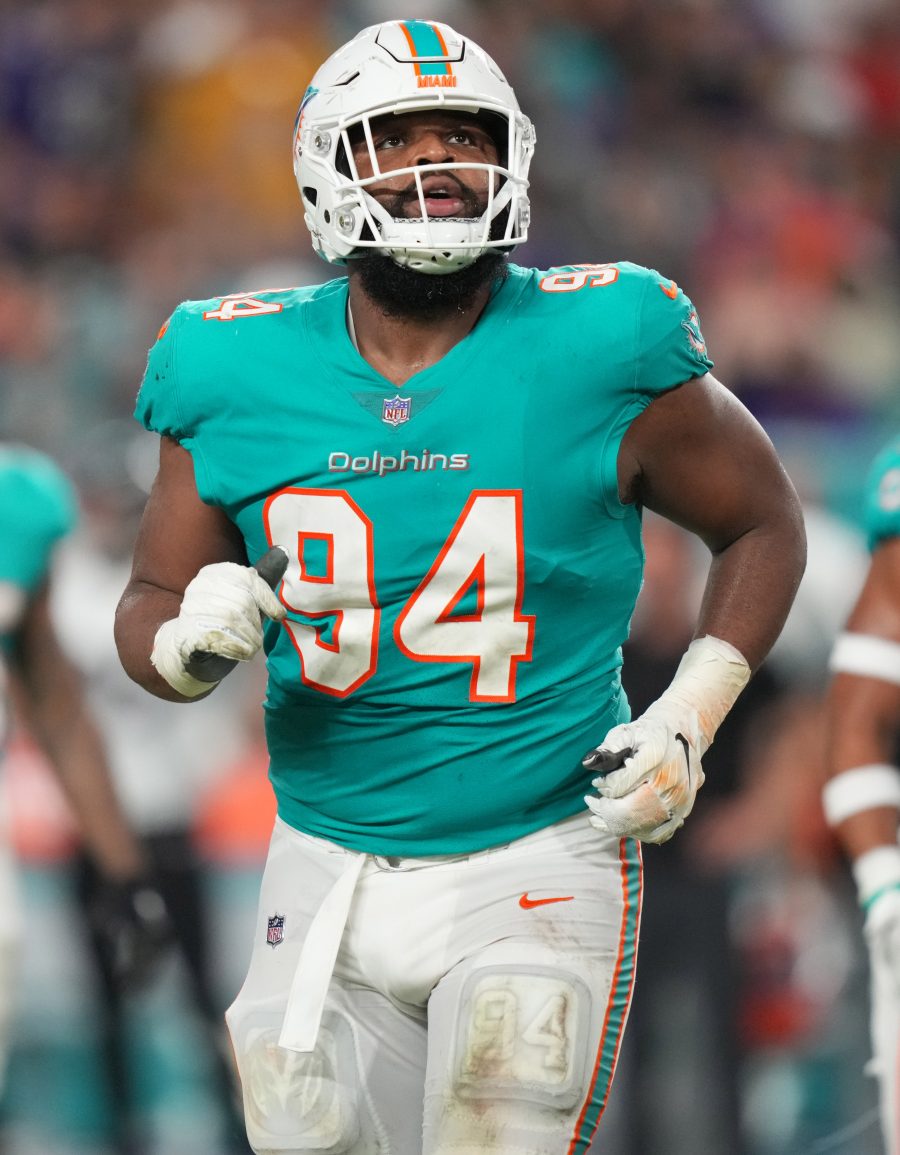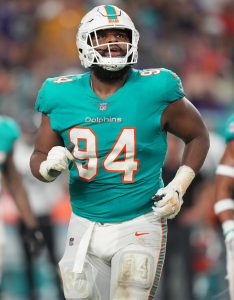 [RELATED: No Jonathan Taylor Trade Expected]
Wilkins and the Dolphins failed to hammer out an extension on Tuesday, ESPN's Adam Schefter reports. Guarantees represent a sticking point in talks, he adds, with multiple offers being turned down. A clear market has been established for DTs on their second contract this offseason, with a number of high-profile players at the position signing similar deals.
The likes of Quinnen Williams (Jets), Jeffery Simmons (Titans), Dexter Lawrence (Giants) and Daron Payne (Commanders) have each inked extensions averaging between $22.5 and $24MM per season. Their deals contain nearly identical figures (ranging from $46MM to $47.8MM) fully guaranteed at signing. The top of the market has thus been clearly defined, and those pacts have no doubt been used as a baseline during negotiations on the Wilkins front.
The latter – who has posted 11.5 sacks, three forced fumbles and 33 tackles for loss over the course of his four-year Dolphins tenure – is due to earn $10.75MM in 2023 on the fifth-year option. A signficant raise will be needed to keep him in Miami beyond this year, even if the team views Wilkins as being closer in value to fellow 2019 draftee Ed Oliver, who inked a $17MM-per-year extension with the Bills this offseason.
Optimism had been expressed that Wilkins would have a deal in place for the start of the season, but with that not being the case the Clemson alum is in the process of a hold-in. In spite of that, his short-term future in Miami is not in question. Schefter adds that teams called about Wilkins' availability, but they were informed he is not on the market. Neither the Dolphins nor the 27-year-old himself is interested in exploring a move elsewhere at this point.
That bodes well for future negotiations, but today's development lessens the chances of a deal being worked out before the start of the season. Miami has plenty of other decisions to make with respect to roster tinkering, but a foundational member of their defense is still not officially in the picture beyond 2023 as things currently stand.
Follow @PFRumors