Christian Wilkins has shifted course in his approach for a Dolphins contract extension. The fifth-year defensive tackle has not participated in team drills for several days now, and Mike McDaniel confirmed an injury has not kept him out.
The second-year coach indicated (via ProFootballNetwork.com's Adam Beasley) Wilkins is holding in as he pushes for an extension. Contract talks have been ongoing for an extended period now, and with the defensive tackle market largely being set this offseason, the 2019 first-round pick is turning up the heat on the Dolphins.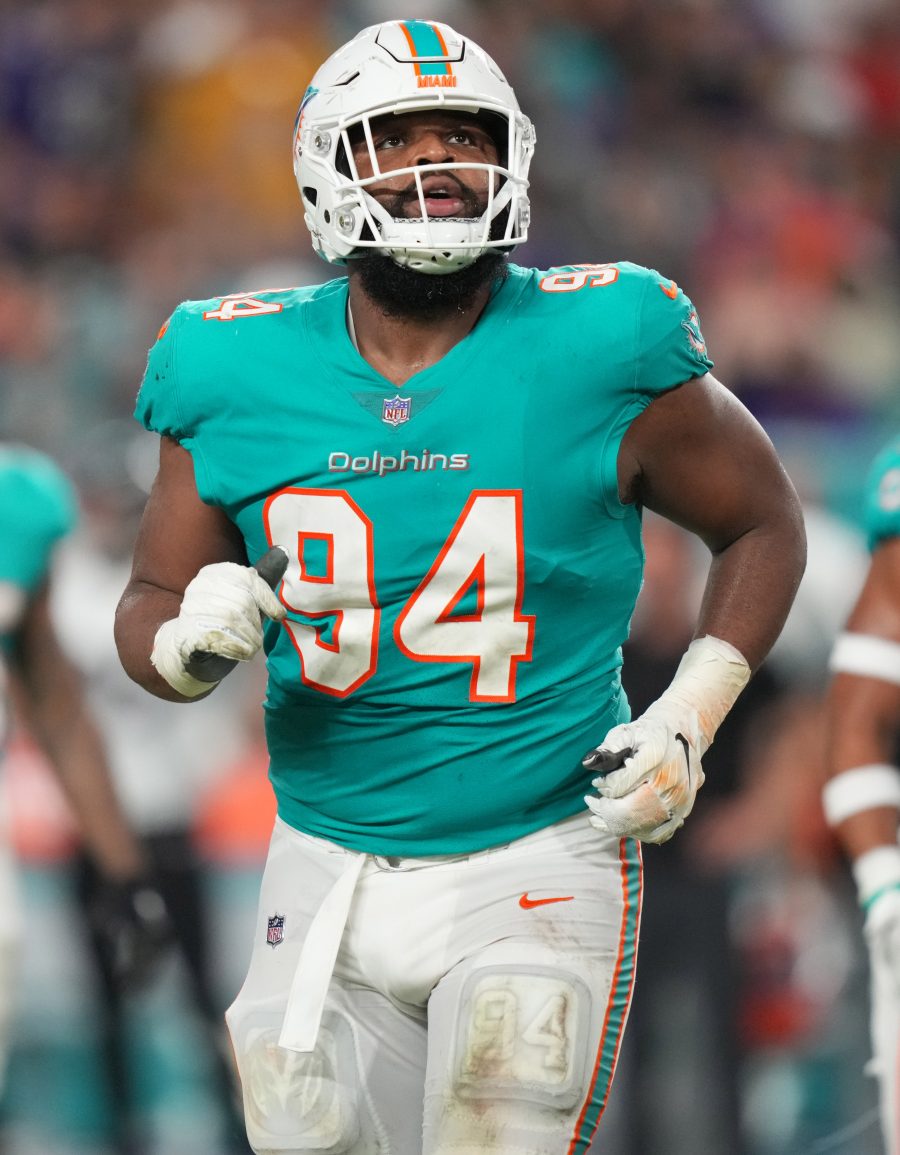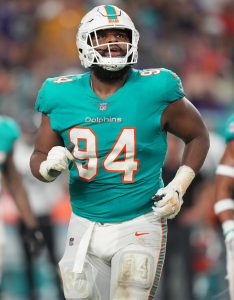 "He feels that his play is deserving of a contract. We would agree, as the Miami Dolphins organization; we are in negotiations," McDaniel said. "As a result, he hasn't been participating in team [drills]. When he next participates, that will be up to him."
Wilkins participated in team drills over the first two weeks of training camp but has come off the field during these periods for more than a week, Beasley notes. This does not appear a contentious situation, though as camp started, the talks were not generating much momentum. The prospect of a Wilkins extension surfaced in March, though it is interesting that after six months, a clear value gap remains between team and player.
Pro Football Focus rated Wilkins as a top-10 interior D-lineman in each of the past two seasons. Vic Fangio is now running the show on defense, but it should not be expected Wilkins is viewed as a poor fit in the highly paid defensive coordinator's system. Wilkins, 27, has not proven to be a steady sack artist as a pro, having topped out at 4.5 sacks and 13 QB hits in a season (2021) with the Dolphins. That component is almost definitely a factor in these negotiations. But the Clemson alum has provided steady value to the team. As the Dolphins aim to make a substantial leap on defense with Fangio, they will need to address the Wilkins issue.
Quinnen Williams, Jeffery Simmons, Dexter Lawrence and Daron Payne have each signed extensions worth between $22.5MM and $24MM per year this offseason. The Dolphins may not be eager to pay Wilkins, Lawrence's college teammate, on this level. The Bills came in with a less costly Ed Oliver deal this summer, re-upping their 2019 first-round D-tackle pick at $17MM AAV. It is safe to expect Wilkins' asking price to be north of that number.
As of now, Wilkins is tied to a $10.75MM fifth-year option for this season. The Dolphins will have the option of the franchise tag — a route the Commanders took with Payne to keep him off this year's market — for Wilkins in 2024. That course of action would cost the team upwards of $20MM, and considering Wilkins' current stance, tabling an extension until next year would not go over well.
Follow @PFRumors