Pre-draft rumors played a significant role in three NFC East franchises' decisions during the 2021 first round. The Cowboys ended up helping the Eagles move up for DeVonta Smith, sliding back from No. 10 to No. 12 (where Micah Parsons awaited).
The Giants' interest in the Alabama wide receiver was going to lead to a draft choice. A post-draft report indicated as such, with the Eagles move to outflank their rivals throwing the Giants' draft off axis for a bit. Coming off a dominant senior season that produced a Heisman Trophy, Smith expected to be a Giant.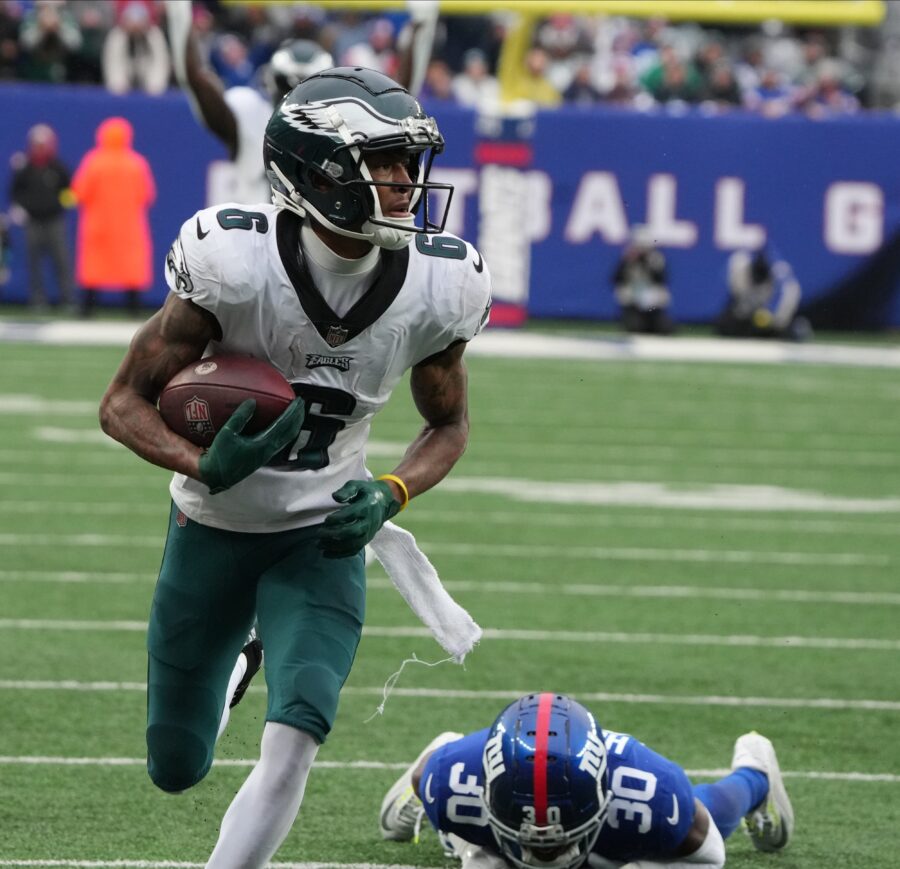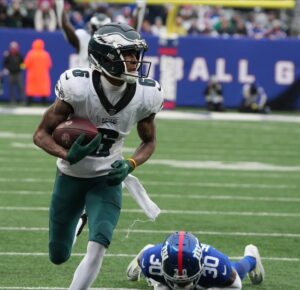 "I knew it was going to be New York," Smith said, via the New York Post's Ryan Dunleavy. "If Philly didn't trade up, I was going to be in New York. It was kind of a no-brainer. People on the coaching staff were on the coaching staff at Alabama when I was there or getting recruited, so that's how I knew it."
Joe Judge had spent time on Nick Saban's staff, though that came well before Smith's Tuscaloosa arrival, though Dunleavy notes then-Giants staffers Burton Burns, Rob Sale, Jeremy Pruitt and others had worked for Alabama previously. Although the Giants had doled out an $18MM-per-year contract to Kenny Golladay in March 2021, they were prepared to add Smith.
The Eagles moving up led their rivals to trade down — via the Bears' climb up to take Justin Fields at No. 11 — and select less proven prospect Kadarius Toney. The Florida wideout came with some red flags, and the current Giants staff's concerns led to a quick give-up maneuver. The Giants collected a conditional third and a sixth-rounder for Toney, whose latest injury leaves him tentatively on track to face Smith's Eagles in Super Bowl LVII. Injuries and off-field concerns prompted the pre-deadline swap. Golladay will soon be a cap casualty, having been demoted early in Brian Daboll's tenure, while Darius Slayton and Sterling Shepard are on track for free agency. Less than two years after the Smith near-miss, the Giants are close to square one at wide receiver. They are planning to pursue free agents at the position this year and will likely be in the market for another college prospect.
Smith took a step forward in his second season, catching 95 passes for 1,196 yards and seven touchdowns. Despite his slender frame, Smith has not missed a game yet as a pro. The Eagles have the second-year playmaker under contract through 2024, and it represents a good bet the deal will extend through 2025 via the fifth-year option. Smith's rookie contract pairs with A.J. Brown's $25MM-per-year extension. These moves transformed an Eagles position group previously weakened by veteran injuries and draft misses on Jalen Reagor and JJ Arcega-Whiteside.