The Ravens and Seahawks have announced Alex Collins' death Monday. The running back, who played five NFL seasons, was 28.
A report from Ian Margol of WPGL indicates Collins was killed in a motorcycle accident in Lauderdale Lakes, Fla. A collision with a Chevrolet Suburban caused the accident, and Margol reports Collins was pronounced dead at the scene. The woman driving the Suburban turned onto Northwest 33rd Ave., leading to the wreck, according to the Broward County Sheriff's Office.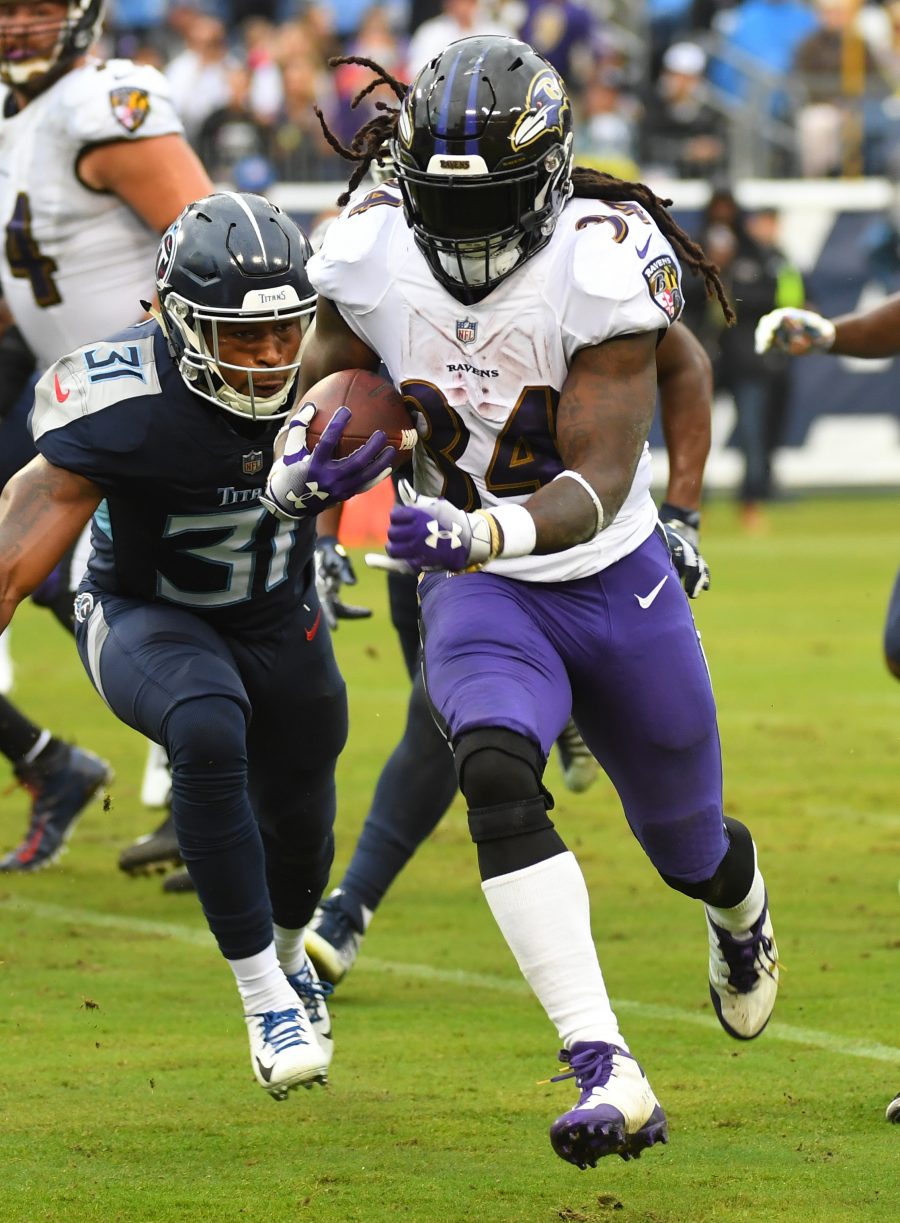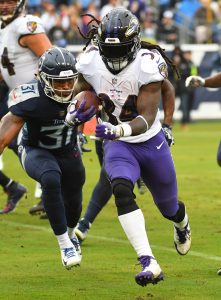 Collins last played in the NFL during the 2021 season, which he spent with the Seahawks. Collins went through two stints with the Seahawks and was with the Ravens in between those stays.
Collins came into the NFL after three straight 1,000-yard rushing seasons at Arkansas; his 3,703 rushing yards rank second in Razorbacks history. Collins' most prominent pro work came in Baltimore. The Fort Lauderdale native and fifth-round Seahawks draft choice in 2016 failed to make Seattle's 53-man roster in 2017. The Ravens picked up the SEC product but stashed him on their practice squad to start the '17 season. But the Ravens promoted Collins early in the year and saw him lead the team in rushing, approaching a 1,000-yard season.
Collins finished the 2017 slate with 973 rushing yards and six touchdowns. He earned another opportunity with the 2018 Ravens edition; he finished that season with 411 yards on the ground, making contributions in a season that saw Baltimore return to the playoffs. But Collins' career ended up sidetracked after a 2018 foot injury. The Ravens waived Collins in March 2019, following an arrest, and he spent the season out of football due to another injury — a broken leg sustained in July 2019 — and a suspension.
The Seahawks, however, gave him a second chance in 2020, bringing him in midway through that season. Collins spent the final two years of his career back in Seattle. Injuries to Chris Carson and Rashaad Penny led to Collins receiving extensive work in 2021; he finished his last NFL campaign with 411 rushing yards.