The neck injury Damien Harris suffered in Week 6 will keep him sidelined for an extended stretch. The Bills announced on Friday that the veteran running back has been placed on IR.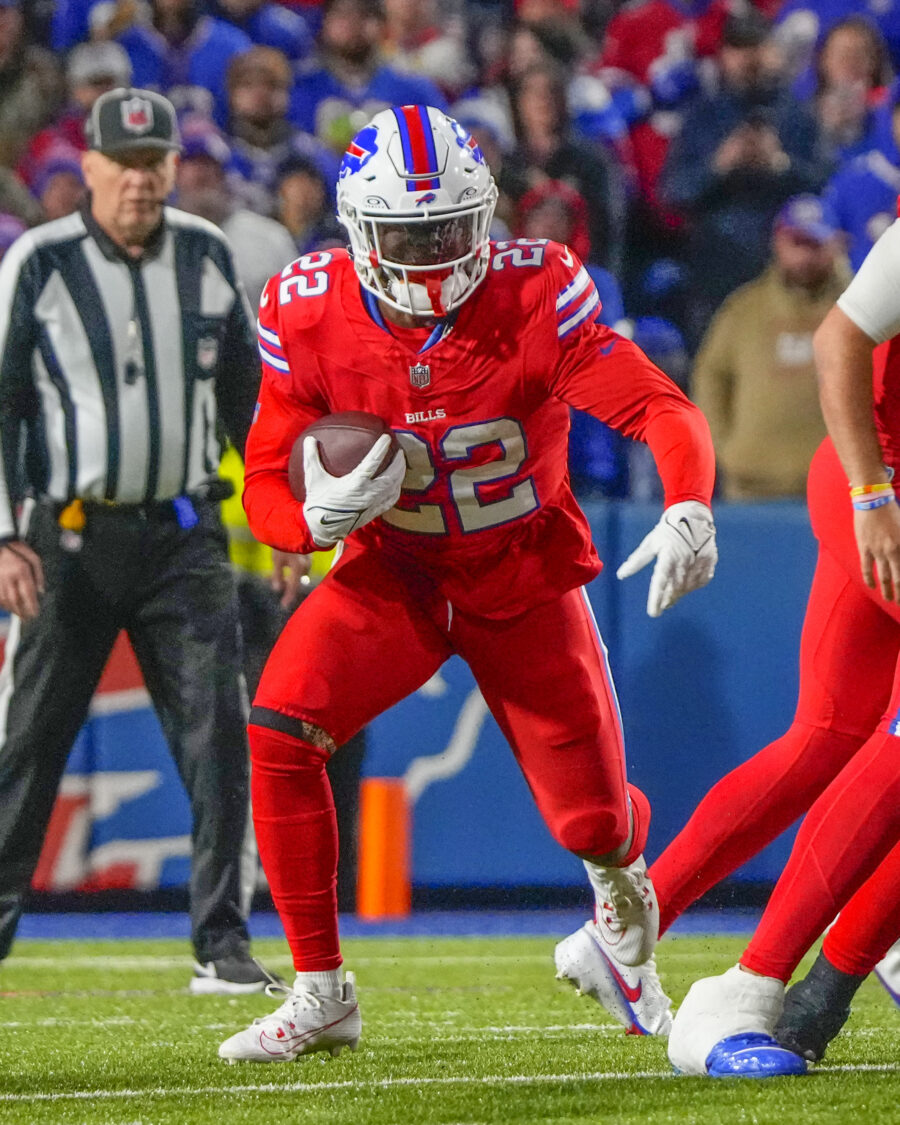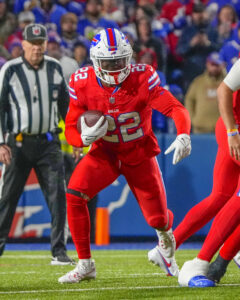 As a result of the move. Harris will miss at least the next four weeks. He was hospitalized after suffering a stinger, but initial indications suggested the worst-case scenario had been avoided. Still, the 26-year-old's absence will be felt in the Bills' backfield moving forward. Buffalo signed ex-Lions and Jets backup Ty Johnson to the active roster in a corresponding move.
Johnson's continued presence in the organization led to a Leonard Fournette visit being canceled earlier this week. The latter remains unsigned and his addition would have given the Bills a veteran depth presence at the RB spot, but instead that will now fall to Johnson and Latavius Murray. The Bills are already without pass-catching specialist/returner Nyheim Hines, who was involved in a jet ski accident before the season started.
James Cook has, as expected, seen a major uptick in usage this season, his second in the NFL. The 2022 second-rounder's snap share sits at 56% through six weeks, more than double that figure from his rookie campaign. Cook will continue to be leaned on with Harris (who has totaled 25 touches to date this year) no longer in the fold for the time being. Murray saw a season-high 12 carries last week when Harris was injured, and he is in line to handle RB2 duties moving forward.
Bringing Harris back will require using one of the team's seven remaining IR activations. His return will be welcomed by a Bills offense looking to find a rhythm both on the ground and through the air. For the foreseeable future, though, the team will need to consider adjusting its snap share in the backfield with another Cook compliment no longer available.