1:00pm: Hines suffered an injury to the ACL in his left knee, and he is expected to undergo surgery later this week (Twitter link via Pelissero). Given the non-football related nature of the injury, it will be interesting to see how much of his $2.56MM base salary the Bills will end up paying him, as both player and team look to the future.
Buffalo has moved quickly in their search for Hines' replacement. Aaron Wilson of KPRC2 tweets that Darrynton Evans, Kylin Hill and Abram Smith worked out with the Bills today. Evans, a 2020 Titans third-rounder, had a brief spell in Tennessee before spending time on and off the Bears' practice squad last season. He was signed and waived by the Colts earlier this offseason. Hill was released by the Packers midway through the 2022 campaign, his second year in Green Bay, while Smith has yet to see any NFL game action.
9:53am: The Bills' backfield has taken a notable hit well before the start of the season. Nyheim Hines suffered an off-site knee injury which is expected to sideline him for the 2023 campaign, per Tom Pelissero of NFL Network (Twitter link).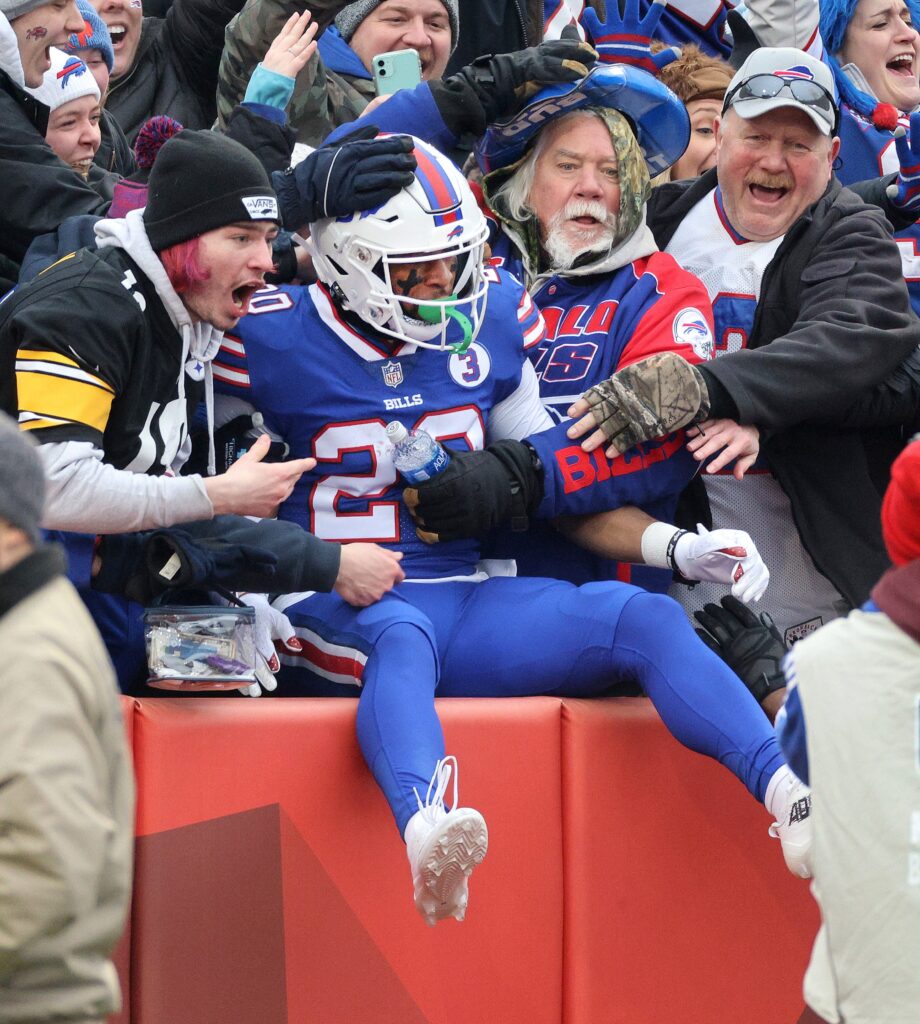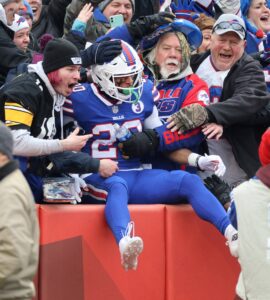 Adding further clarity to the situation, Pelissero tweets that Hines suffered the injury during a jet ski accident and is dealing with "serious but non-life threatening injuries" as a result. The news marks an obviously disappointing blow for the 26-year-old as he was poised to begin his first full season in Buffalo, a team which is expected to rely more on its running backs than previous seasons.
The Bills acquired Hines from the Colts at the trade deadline as backfield insurance and a returner for the stretch run. He saw just 66 offensive snaps upon arrival, but demonstrated his special teams value with a pair of kick return touchdowns in Week 18. Hines agreed to a restructured contract in the offseason to remain in Buffalo, though his role and even spot on the team's 53-man roster faced questions entering training camp.
The Bills have 2022 second-rounder James Cook and free agent addition Damien Harris in place atop the RB depth chart. That left Hines and veteran signing Latavius Murray set for a training camp competition to potentially decide one roster spot. Hines' special teams contributions likely would have given him the edge, but Murray should be able to provide effective depth in the running game.
Buffalo also has a few options to replace Hines as a returner. Deonte Harty signed a two-year deal in March to provide depth at the receiver position, but also a proven producer in both the kick and punt return games. Harty (or other returners who stand out in camp) will now see an uptick in third phase usage with Hines sidelined for the foreseeable future.
The former fourth-rounder is under contract through 2024, but no guaranteed money exists on his deal for that season. Today's news thus puts Hines' future very much in doubt, while the Bills will move forward with their current stable of backs and the opportunity to add another pass-catching specialist in free agency if they desire.