4:02pm: The rookie passer was not expected to vie for the starting job this season, but it is possible he will not be healthy enough to play in 2022. Corral's foot injury is of the troublesome Lisfranc variety, Matt Rhule said Saturday, calling it "significant," Mike Garafolo of NFL.com tweets. Early indications are it will be a season-ending malady.
9:28am: Matt Corral exited last night's preseason contest against the Patriots with a foot injury. Joe Person of The Athletic tweets that the rookie quarterback underwent X-rays after having his foot stepped on. ESPN's Davis Newton tweets that Corral was seen leaving the stadium in a walking boot, which is "not a good sign."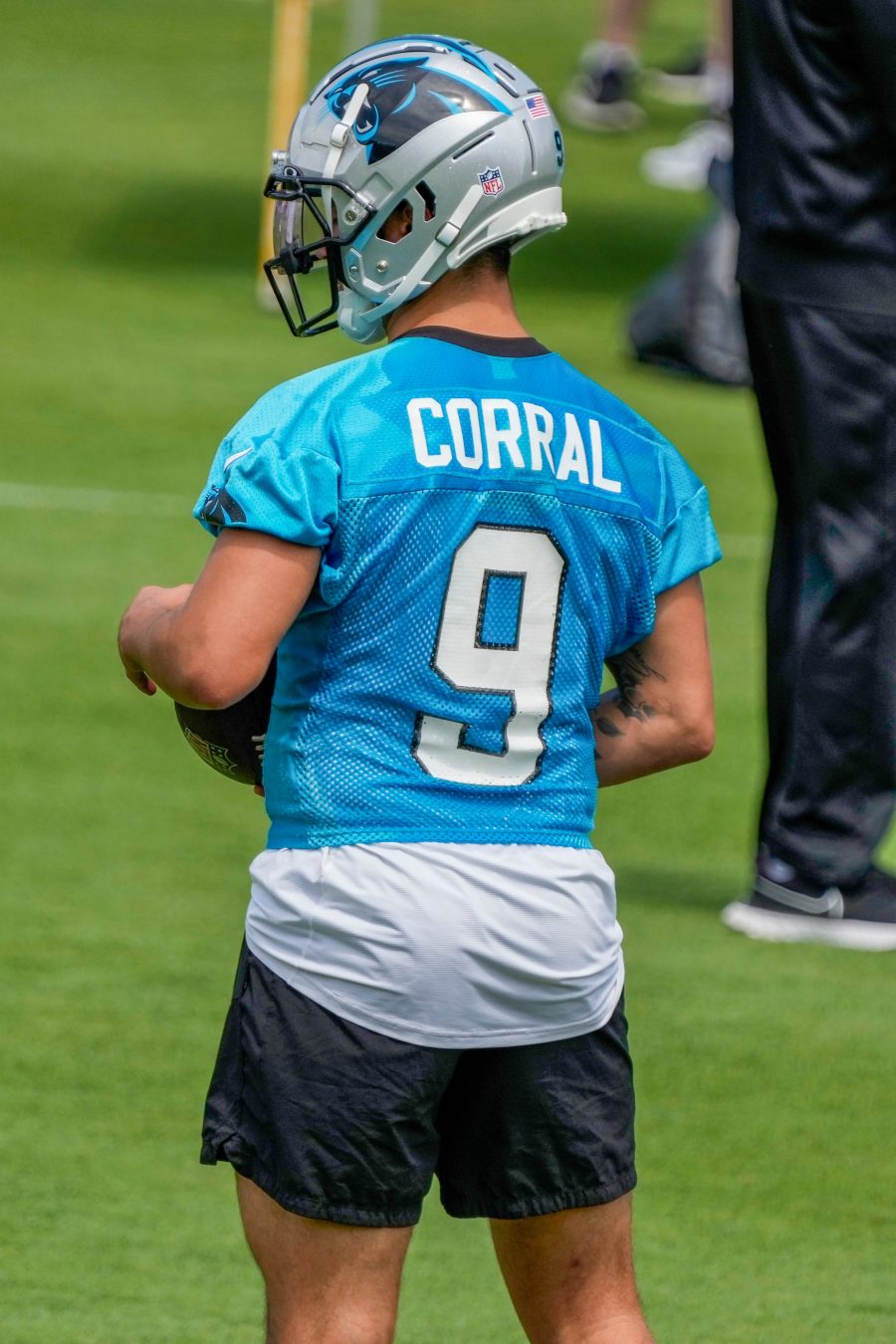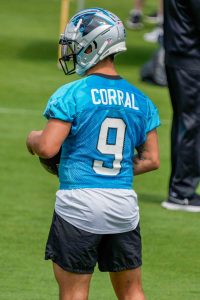 In his second professional game, Corral looked a bit more polished than his debut (when he completed only one of nine pass attempts). While alternating quarters with PJ Walker, the rookie ended up completing nine of his 15 attempts for 58 yards, although he didn't guide the Panthers to a touchdown while he was under center. The QB also added six yards on three carries. Coach Matt Rhule explained that he wanted his rook to play against New England's starters and backups, an experience that he described as invaluable.
"What we don't want to do is come out (in) these games and make it easy on him, because he's a two [or] he's a three," Rhule said (via the team's website). "We want to give them opportunities to show, 'Hey, I can play for you.' So (we are) preparing them for their opportunity. I thought Matt did a lot of good things, and there's a lot to learn from on the tape."
Corral earned second-team All-SEC honors in 2021 after completing 67.9 percent of his passes for 20 touchdowns vs. five interceptions. He also added another 614 yards and 11 touchdowns on the ground. Thanks to this performance, the Panthers selected the Ole Miss product in the third round of this year's draft, making him the 4th QB off the board.
Considering his draft status, Corral was expected to slide in third on the Panthers depth chart behind some combination of Baker Mayfield and Sam Darnold. However, if Corral's injury ends up being serious, this could open the door for Walker to make the roster as a QB3.
Follow @PFRumors