Less than two seasons into his Packers rookie contract, Amari Rodgers is no longer with the team. Green Bay waived the former third-round pick Tuesday.
This move comes after Rodgers muffed a punt against the Cowboys, continuing a rough season in this role. The Packers also waived running back Kylin Hill, who joined Rodgers in being part of their 2021 draft class.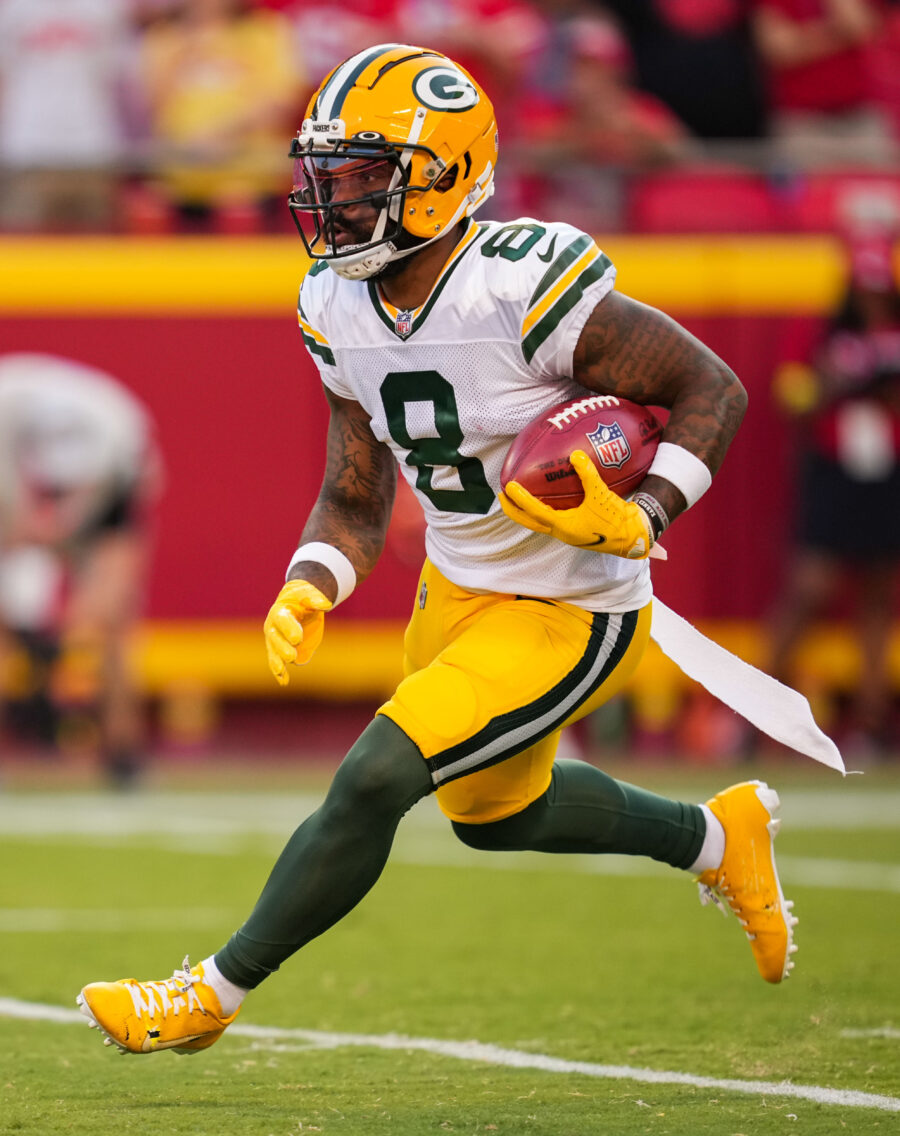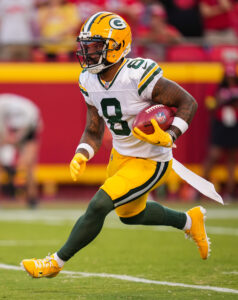 Not only was Rodgers unable to carve out a role in Green Bay's receiving corps, he struggled consistently in the special teams gig he earned. Rodgers has fumbled five times this season, losing two of those. The Clemson product's five fumbles lead all non-quarterbacks this season. With the exception of Melvin Gordon, no other non-QB has more than three fumbles in 2022.
It is still somewhat surprising the Packers moved past demoting Rodgers, 23, from his return role to taking him off the roster altogether. The slot receiver represented a key investment by a team famous for not reaching for first-round pass catchers. From 2019-21, Rodgers was the only wideout the Packers selected. But Rodgers failed to make strides in the team's offense this offseason, one that featured three receiver investments in the draft. All three of those cogs — Christian Watson, Romeo Doubs and Samore Toure — have played ahead of Rodgers on offense.
The Amari Rodgers pick (No. 85 overall) came at a pivotal point on the franchise's timeline. A day earlier, Aaron Rodgers' trade request became public. Lack of investment at wide receiver was among Aaron Rodgers' issues with the franchise, one that passed on a wideout move to trade up for Jordan Love in 2020. Amari Rodgers wraps his Packers career with eight receptions for 95 yards and no touchdowns.
It will be interesting to see if another team takes a flier on the former Trevor Lawrence college target. Playing alongside the likes of Tee Higgins and Justyn Ross at Clemson, Rodgers worked as a regular during Lawrence's three-year run as the Tigers' starter. In 2020, he improved his stock with a 77-catch, 1,020-yard, seven-touchdown campaign. Even as injury and performance issues plagued this year's Packers receiver crop, Rodgers did not secure a notable role. He has played 98 offensive snaps this year.
As for Hill, he has spent much of his career battling back from injury. A former seventh-round pick, Hill suffered an ACL tear midway through last season. The injury recovery dragged into this season. The Packers did use one of their injury activations on the Mississippi State product this season, taking Hill off the reserve/PUP list. It will be interesting to see if Hill is a candidate to stay with Packers via a practice squad agreement. He must clear waivers in order to be eligible for that path.
Hill, 24, zoomed onto the draft radar with a 1,350-yard 2019 season, but he opted out of the 2020 campaign and ended up becoming a seventh-round pick. The 214-pound back has 11 career carries for 31 yards as a pro.
Follow @PFRumors