Shaquille Leonard underwent a second back surgery this year, going under the knife Tuesday morning. This procedure will knock him out for the rest of the season, Ian Rapoport of NFL.com reports (on Twitter).
The Colts placed the three-time All-Pro on IR last week, after he endured a setback with the injury that has defined his year. Leonard will attempt to complete a successful recovery and return to his top form by the 2023 season.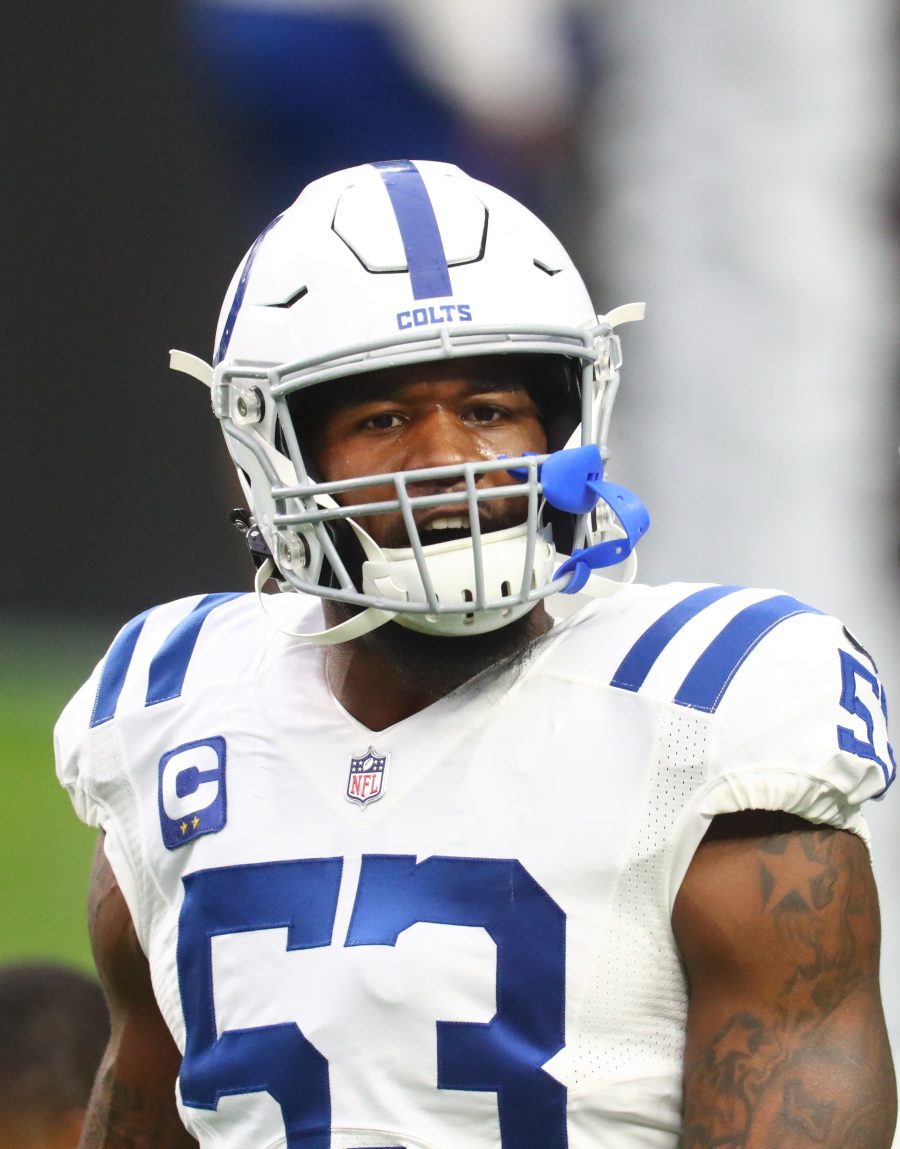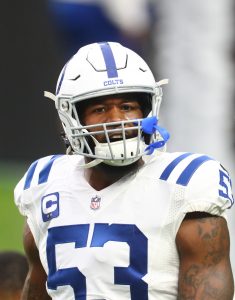 This news will wrap Leonard's 2022 season after three games. Leonard played through this back issue in 2021, a season in which he led the league with eight forced fumbles and secured his third first-team All-Pro honor. But he underwent surgery early this summer. That operation was not believed to threaten Leonard's Week 1 availability, but he did not debut until Week 4. The cornerstone Colts linebacker will have more time to recovery from his latest procedure.
Even after Leonard returned to the field this season, other injury issues plagued him. The former Division I-FCS standout suffered a concussion and a nose injury this season; he ended up undergoing surgery to repair the nose issue last month. His 2022 slate closes with 11 tackles, a pass deflection and an interception. Leonard, 27, never received a full complement of snaps in a game this season; he ended up seeing action on just 74 defensive snaps in 2022.
The Colts have managed to stay near the top of the league defensively despite Leonard's absence. Gus Bradley's unit ranks fourth in total defense this season. The previous four Colts defenses have benefited greatly from Leonard's presence. Becoming one of the league's best defensive players, Leonard already has 17 career forced fumbles, 15 career sacks and 12 career picks. The production from 2018-20 secured Leonard a five-year, $98.5MM extension. That deal remains the highwater mark among off-ball linebackers.
It will be interesting to see how Leonard's supporting cast looks when he is healthy enough to play again. Bobby Okereke may be in the process of pricing himself out of a second Colts contract. The former third-round pick has followed up a 132-tackle 2021 with 86 stops through 10 games this season. Pro Football Focus ranks Okereke and E.J. Speed as top-10 linebackers this season. Okereke and Speed are eligible for free agency in March. The Colts took care of former Zaire Franklin — a former seventh-round pick who has been a full-time player for this Indianapolis edition — this past offseason.
Follow @PFRumors