Shaquille Leonard's difficult season will include another extended injury absence. The Colts are placing their top linebacker on injured reserve, Ian Rapoport of NFL.com tweets.
Leonard, who has only been active for three games this season, suffered a setback with his back injury during practice this week. It will lead to at least a four-game absence. It is not a lock Leonard comes back when first eligible, which would be Week 15, as this back problem has lingered for a while.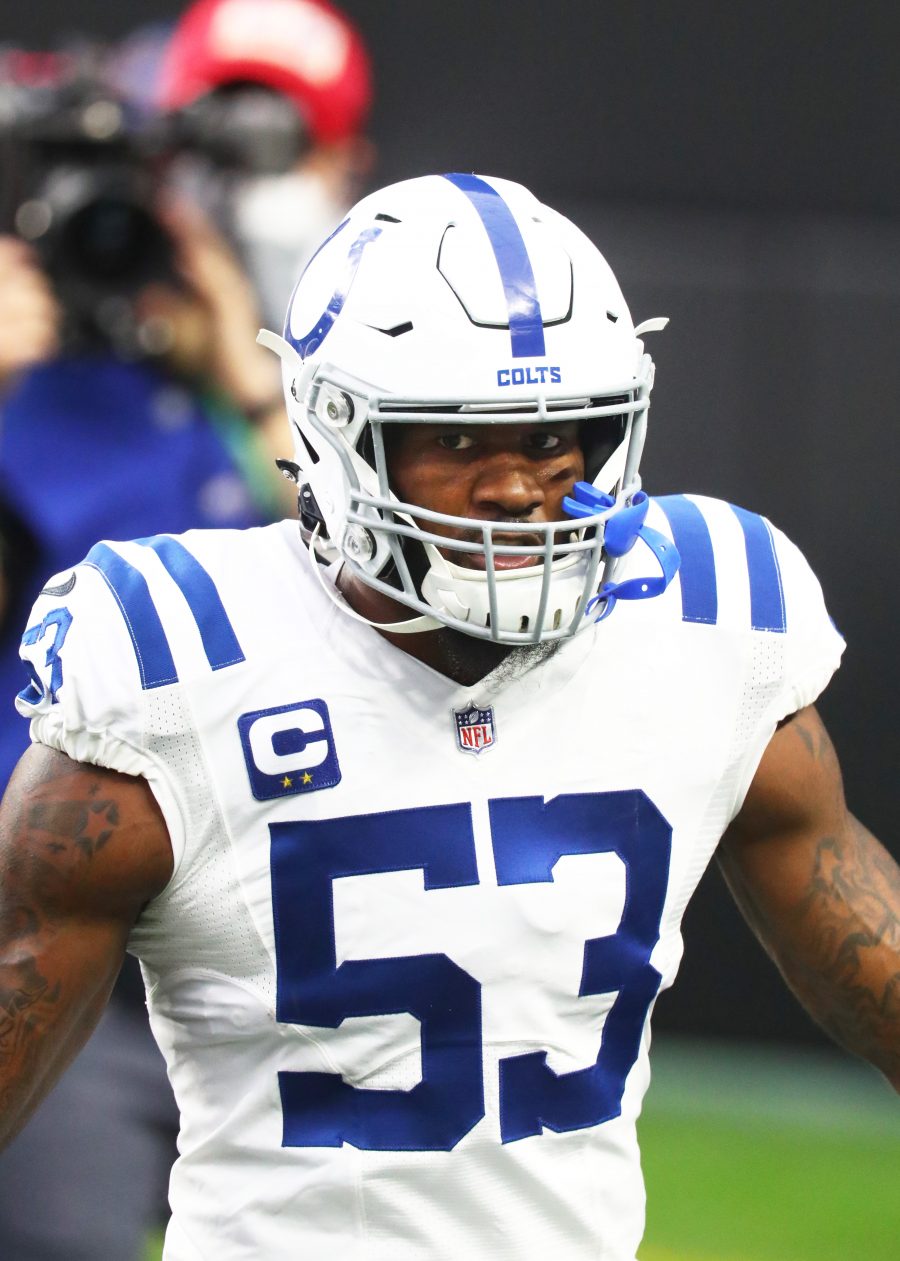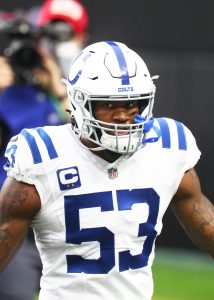 This has been a rough year for Leonard, who has dealt with three separate injury issues. A concussion and a nose surgery have impacted the All-Pro defender, but the back issue has represented Leonard's main 2022 hindrance. After playing through back and lower-body trouble last season, Leonard underwent back surgery early in the summer.
The Colts expected Leonard to be ready for Week 1; he was not. Leonard, 27, did not debut this season until Week 4. During that game, he sustained a concussion. The Colts did not place Leonard on IR ahead of the season; his importance to the team dictated a week-to-week strategy.
After drafting Leonard in the 2018 second round, the Colts have seen him become one of the league's top linebackers. He collected three first-team All-Pro honors in four seasons, totaling an eye-opening 17 forced fumbles during a versatile start to his career. Leonard, who led the league with eight strips in 2021, parlayed his early-career success into becoming the NFL's highest-paid off-ball linebacker. He is tied to a five-year, $98.7MM deal. The first year on that contract is not going well.
Indianapolis, which has made plenty of non-Leonard-related headlines this week, has contract-year 'backer Bobby Okereke helping to pick up the slack. The former third-round pick ranks as a top-five non-rush 'backer, per Pro Football Focus. The Colts also have Zaire Franklin and E.J. Speed in the mix at this position. Overall, however, Leonard's injury has epitomized one of the most disappointing seasons in the franchise's Indianapolis history.
The Colts led the NFL with seven Pro Bowlers last season. Each of those players remains on the team. Indy also added veterans Yannick Ngakoue and Stephon Gilmore to the mix. Less than a year since those accolades rolled in, the Colts have fired coaches — most notably head coach Frank Reich — and will now be under the microscope due to replacing Reich with a head coach (Jeff Saturday) in his first week in the profession. The Colts (3-5-1) still rank fifth in total defense under new DC Gus Bradley, but the unit — already marginalized by a 32nd-ranked offense — will be tested with another Leonard hiatus coming.
Follow @PFRumors