4:02pm: Leonard did indeed play in today's game, registering a pair of tackles. However, he suffered a concussion during the contest, as noted by The Athletic's Zak Keefer (on Twitter). With the Colts scheduled to play this Thursday, it seems doubtful that Leonard would be available for Week 5.
9:28am: Colts star linebacker Shaquille Leonard is expected to make his 2022 debut against the Titans on Sunday, as Ian Rapoport of NFL.com reports (via Twitter). Barring a setback, Indianapolis will have its three-time First Team All-Pro assuming his familiar role as the anchor of the team's defense.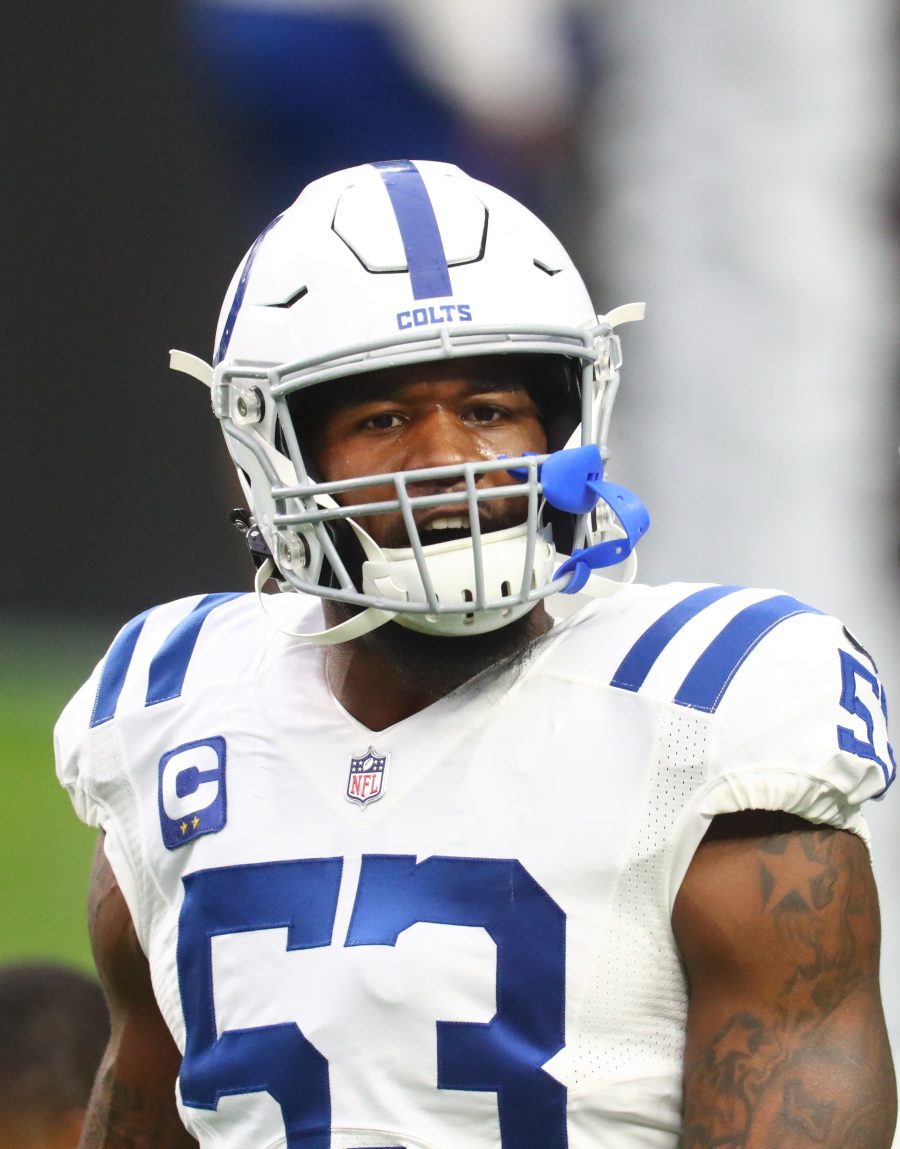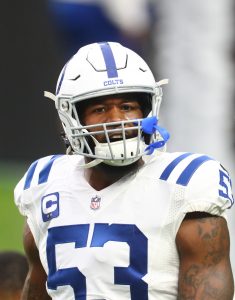 Leonard underwent offseason back surgery to relieve the pressure that two discs in his spine were putting on his nerves. Earlier this week, Joel A. Erickson of the Indianapolis Star published an article discussing Leonard's status, noting that some have wondered why he has not returned to game action despite having practiced for nearly a month and being listed as a full participant. Those questions intensified when Leonard was shown moving and celebrating on the video board at Lucas Oil Stadium during the Colts' Week 3 win over the Chiefs last Sunday.
In responding to that criticism, Leonard referenced the ankle injury that required offseason surgery last year, hampered him throughout the 2021 campaign, and lingered into this past summer. "I'm going to say this, because I've seen it all on social media: If I'm ready to go, I'm going to play," he said. "Everybody knows me. I went out there last year with one ankle. I love this game, I love this game with all my heart and I'd do anything to play this game for 100 years. There's no such thing as me standing on the sideline because of me." 
Leonard indicated he has not suited up for the first three games of the 2022 season simply because he did not believe he was ready to make a positive contribution to the defense. "People think it was just back and ankle, but there were a lot of nerve things that went wrong," he added. "Practicing for four weeks: People have to understand, that first week was nothing but stiffness. The second week was OK, how can I cover ground? Third week, OK, let me see how can I tackle? Can I tackle in space? Can I move left and right? Can I do the things that I know I'm supposed to do? That's what it comes down to."
Head coach Frank Reich said that the team has been comparing Leonard's practice tape with tape of him performing at full strength, and that review led him to conclude that Leonard was not yet close enough to his normal self to play. However, Rapoport's report suggests that the situation has sufficiently improved over the past few days.
It goes without saying that the return of a player of Leonard's caliber will be a significant development for the 1-1-1 Colts. Despite the ankle injury, Leonard posted 122 total tackles, four interceptions, eight passes defensed, and a league-leading eight forced fumbles in 2021.
Follow @PFRumors