Given the team's offensive struggles to begin the season, questions have been asked with increasing volume regarding the Steelers' quarterback situation. At halftime during today's game against the Jets, the Steelers benched starter Mitch Trubisky in favor of first-round rookie Kenny Pickett.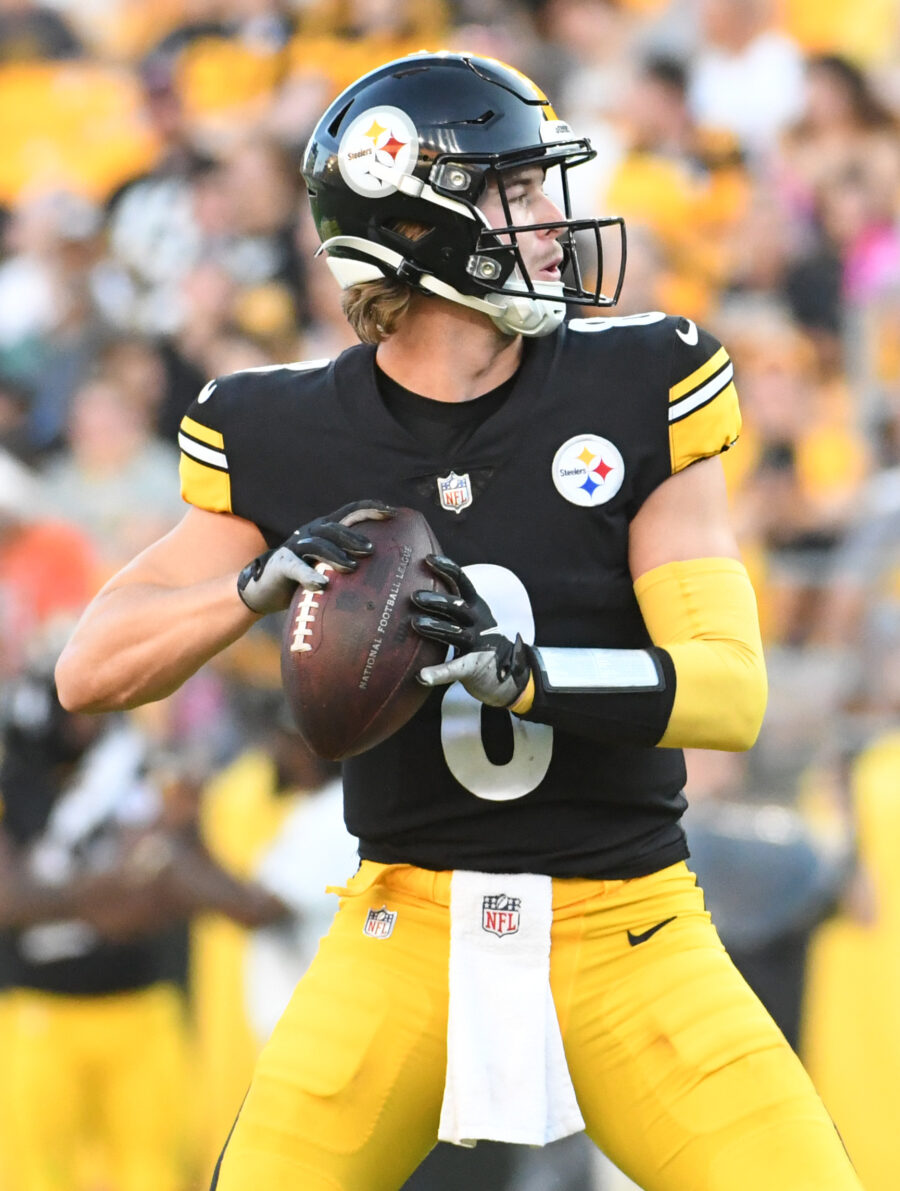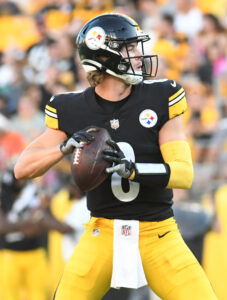 Trubisky signed a two-year deal this offseason to operate (at least temporarily) as Pittsburgh's starter to begin the post-Ben Roethlisberger era. In the build-up to the draft, however, it was widely known that a long-term move was coming. Pittsburgh made the Heisman finalist the only first-round quarterback of his class, leading to questions about when he would see the field.
Those were intensified when Trubisky struggled out of the gate. Despite an average of just 5.5 yards per attempt, and only a pair of touchdown passes through the first three games, it was reported that the team was intending on keeping him as the No. 1 throughout the 2022 season. It came as little surprise, then, that the former Bears first-rounder got the nod again for today's contest.
By halftime, however, Trubisky had managed 84 scoreless yards and an interception, and the Steelers trailed 10-6. Going against the perceived notion that Pickett wouldn't take over until at least midseason, head coach Mike Tomlin decided to make the swap. The effect on the team's offense turned out to be substantial.
The unit scored a pair of touchdowns in the second half, and got the lead until the game's final seconds. Overall, Pickett finished 10-of-13 passing, with 120 yards through the air and a pair of rushing touchdowns. Each of his other three passes were, however, intercepted, contributing greatly to the end result, a 24-20 loss.
After the game, Tomlin said, "I thought we needed a spark… We didn't do much in the first half, not enough offensively, and I thought he could provide a spark for us" (Twitter link via Tom Pelissero of NFL Network).
He added that no decision has been made regarding Pittsburgh's Week 5 starter. Given the performance of each of the team's signal-callers, the way the team ultimately leans will be worth watching in the coming days.
Follow @PFRumors