Although the Steelers had their mini-bye window to consider an early Mitch Trubisky-to-Kenny Pickett transition, no change is expected this week. Trubisky is set to start against the Jets, despite mounting scrutiny.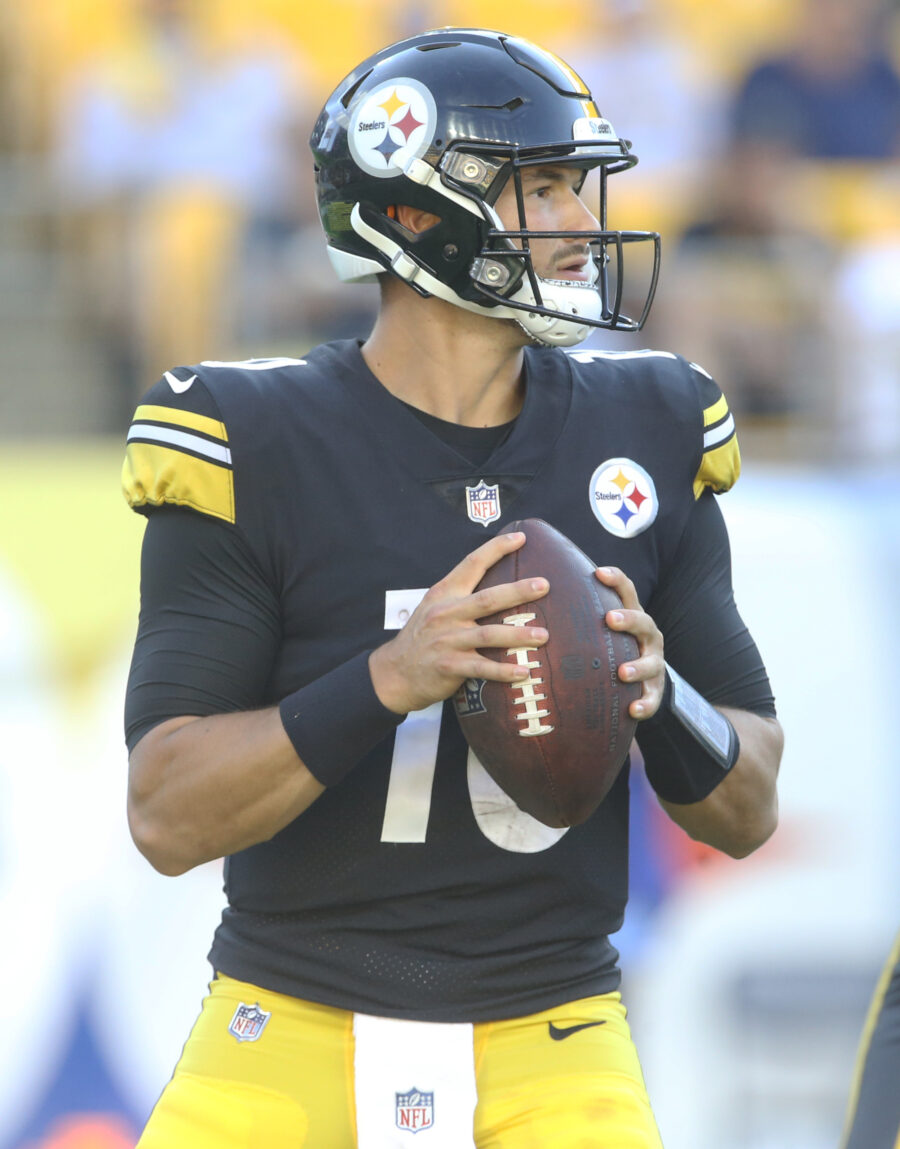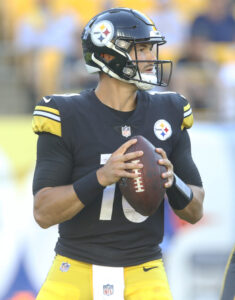 A report that surfaced just before the Steelers' Week 3 loss in Cleveland indicated Mike Tomlin wanted to make this a true redshirt year for Pickett, which would have Trubisky starting throughout the season. That timeline may be shortening. The Steelers are now seen as wanting to give Trubisky until around the midseason point, per Ryan Dunleavy of the New York Post.
The patience here can be attributed to Pickett. Early reports have the franchise seeking a long runway for its Ben Roethlisberger heir apparent, and Trubisky operated as Pittsburgh's first-stringer throughout the offseason. Even though Trubisky was signed to a two-year, $14MM deal five weeks before the Steelers made Pickett the 20th overall pick, the team added the veteran to give its then-TBD rookie QB sufficient time to develop, Gerry Dulac of the Pittsburgh Post-Gazette notes.
That said, some in the organization may not be as patient. Some calls within the building have come for a quicker Pickett promotion, according to Mike Florio of Pro Football Talk (video link). A "strong push" exists in the building to pass the baton to Pickett, per Florio. Considering how Trubisky has played, this is understandable.
An organizational split regarding Pickett's timeline would be an interesting plotline, though Tomlin has certainly built up enough capital to make the call. Setting a timetable of this sort is one of the last new challenges for the 16th-year HC, who had Roethlisberger installed as his starter since being hired in 2007. Tomlin has praised Trubisky, but calls for a Pickett bump will only become louder if the former No. 2 overall pick's mediocre play persists. Pittsburgh ranks 31st in total offense, with Trubisky averaging only 5.5 yards per attempt — last among qualified starters. Steelers receivers have shown frustration with Trubisky this season; both Chase Claypool and George Pickens remain under 80 yards for the year.
In a division with established quarterbacks — Jacoby Brissett is not that, but the Browns' stopgap starter outplayed Trubisky in Week 3 — Pittsburgh is in danger of falling too far behind early. Following their Week 4 Jets matchup, the Steelers' schedule becomes much more difficult. From Weeks 5-8, the Steelers will face the Bills, Buccaneers, Dolphins and Eagles. Three of those games are away from home.
That schedule stretch would bring a stiff challenge for a rookie quarterback, but as of now, Pickett's ceiling is higher than Trubisky's. It seems clear Tomlin would prefer to avoid throwing the Pitt product into the fire during the upcoming gauntlet, which precedes a Week 9 bye. But if Trubisky continues to restrict the Steelers' offense, it could put the accomplished HC to a decision on whether to change his designed timetable.
Follow @PFRumors