Kenny Pickett exited yesterday's loss to the Jaguars after suffering a rib injury. The Steelers quarterback didn't return to the contest, and while he managed to avoid a serious injury, there's uncertainty surrounding his status for Week 9.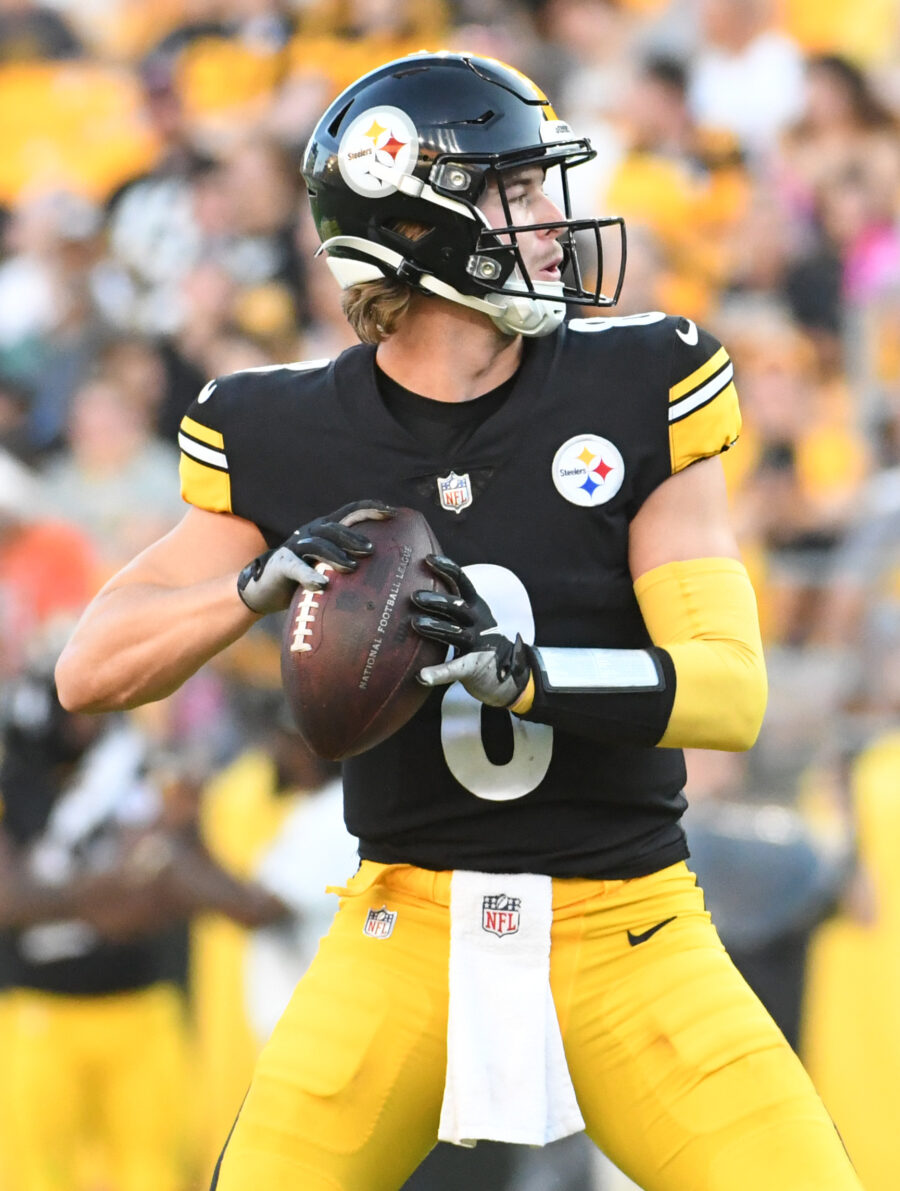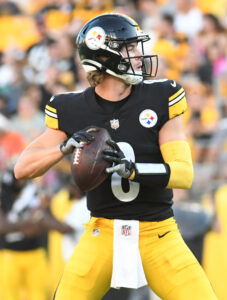 With the Steelers facing a short week ahead of Thursday Night Football, NFL Network's Ian Rapoport says there isn't a lot of optimism surrounding Pickett's availability for that game. Steelers coach Mike Tomlin seems to be keeping the door open, however, saying his starting QB's status will truly be a game-time decision.
"I think the door is definitively ajar for Kenny," Tomlin said (via ESPN's Brooke Pryor). "Probably a game-time-type decision based on the information that I'm holding here today, with no structural damage and so forth to his ribs.
"And so, we see how we'll go through the week, his ability to throw his level of comfort, his ability of effectiveness, et cetera, and let that be our guide in terms of determining his availability."
Tomlin also said the team will have a "functional" practice on Wednesday. That session will play a key role in determining whether Pickett will be under center the following night.
If Pickett can't play against the Titans, the Steelers will turn to backup Mitchell Trubisky. The veteran has seen time in two games this Sunday, including this past weekend. In total, Trubisky has completed 18 of his 32 pass attempts for 156 yards, one touchdown, and a pair of interceptions. The former second-overall pick got five starts for the Steelers in 2022, with Pittsburgh going 2-3 in those contests.