MAY 19: Trubisky's new deal will guarantee him $8MM this year, Jeremy Fowler of ESPN.com tweets. From 2023-25, Pittsburgh's backup quarterback will be tied to a $19.4MM base package, Rapoport notes (via Twitter). More incentives are present in this deal, with Rapoport adding Trubisky can earn up to $33MM on it. The Steelers have since confirmed the through-2025 extension.
MAY 18: The Steelers are arranging the seats in their quarterback room this week. Shortly after agreeing to terms on a third Mason Rudolph contract, the team is moving toward a Mitch Trubisky extension.
Second-year GM Omar Khan said during an appearance on the Pat McAfee Show the team is working on an extension with its backup quarterback (video link). Indicating the deal will be done shortly, Khan is prepared to continue the Steelers' relationship with a quarterback initially signed during Kevin Colbert's final months as GM.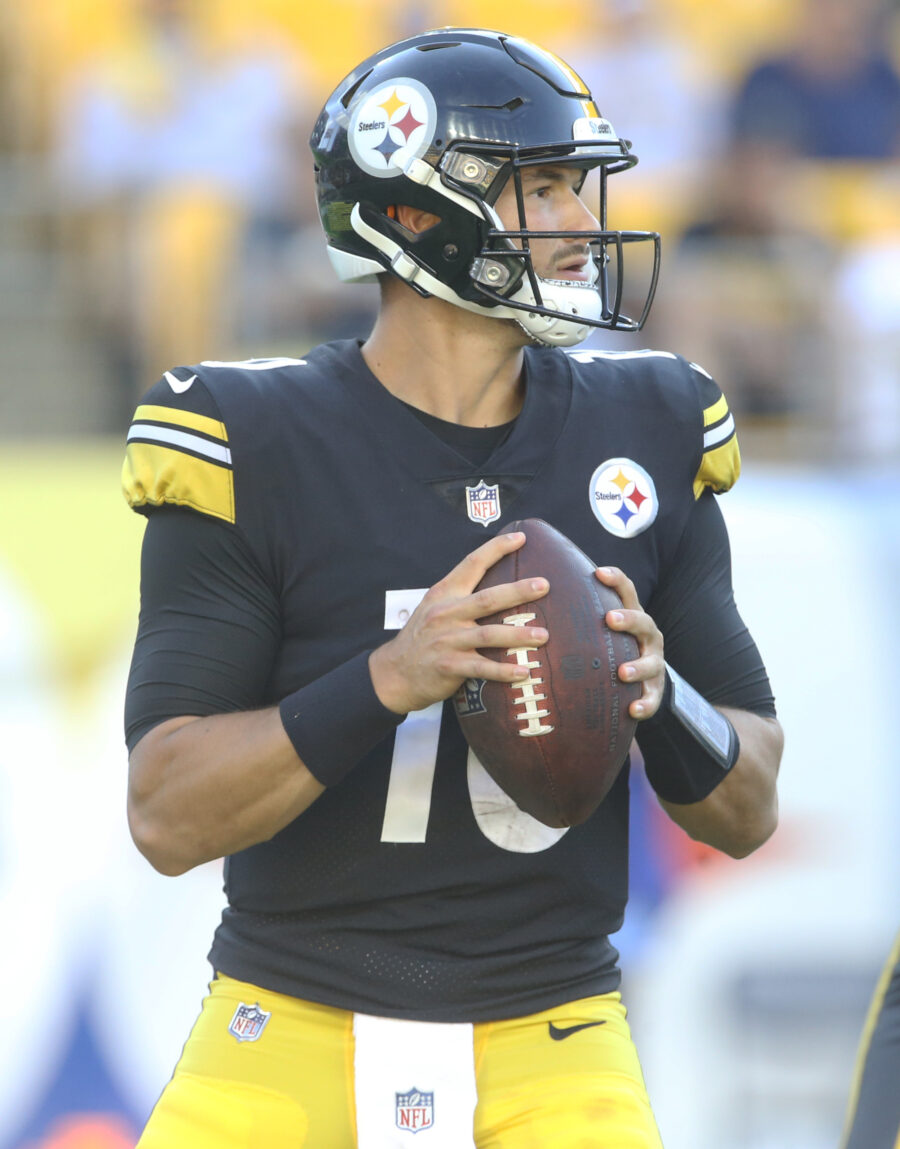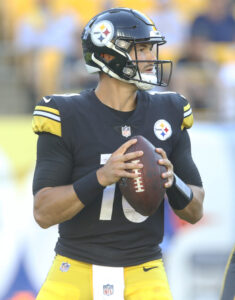 The deal is done, NFL.com's Ian Rapoport tweets. The move will push Trubisky's contract beyond 2023 and reduce the quarterback's cap number from its present $10.6MM place. It is a two-year extension, which will keep Trubisky tied to the Steelers through 2025.
Trubisky initially agreed to a two-year, $14.3MM deal with incentives that could take it beyond that point. But Kenny Pickett replaced Trubisky as the team's starter early last season, removing the incentives from the equation. But the former No. 2 overall pick has hovered on the extension radar for a bit. Despite being yanked as the Steelers' starter, Trubisky is set to remain Pickett's backup beyond this season.
Multiple teams pursued Trubisky last year, which came after he spent a season as Josh Allen's backup in Buffalo. Trubisky is obviously best known for his tenure in Chicago and likely will be unable to change that for the foreseeable future. The Bears traded up to draft the one-year North Carolina starter in 2017, and that move is now remembered for the team passing on Patrick Mahomes and Deshaun Watson. Trubisky fell far short of expectations in the Windy City, and the Bears passed on his fifth-year option — even as that decision did not include a full guarantee at that point — and let him walk in free agency in 2021.
The Steelers' first Trubisky agreement came a few weeks before the Pickett draft investment, reminding of the Bears' 2017 plan. Chicago had signed Mike Glennon to a multiyear deal before drafting Trubisky. The ex-Tar Heel replaced Glennon as Chicago's starter in Week 5 of the 2017 season; Pickett made his first Steelers start in Week 5 of last season.
Trubisky, 28, became needed at points after being supplanted. Pickett sustained two concussions during his rookie season, bringing Trubisky back for a Week 6 relief effort — a win over the Buccaneers — and two December appearances. Trubisky also helped the Steelers to a win over the Panthers, as the team rallied from 2-6 to keep Mike Tomlin's .500-or-better streak intact. As a regular starter, Trubisky did not do much to hold off Pickett. But the Steelers clearly value the veteran as their top reserve.
Once Pickett stepped in last October, Pittsburgh's QB outlook appeared foggy behind its starter. Rudolph played out his second contract and Trubisky could have pursued another free agency route in an attempt to at least earn another crack as a bridge QB. Not unlike Charlie Batch's conversion from Lions starter to Steelers backup once upon a time, Trubisky will opt to stick around in Pittsburgh rather than pursuing a quick path that would allow for a starter competition elsewhere.
Follow @PFRumors