The Bears will not exercise Mitchell Trubisky's fifth-year option, according to NFL.com's Tom Pelissero (on Twitter).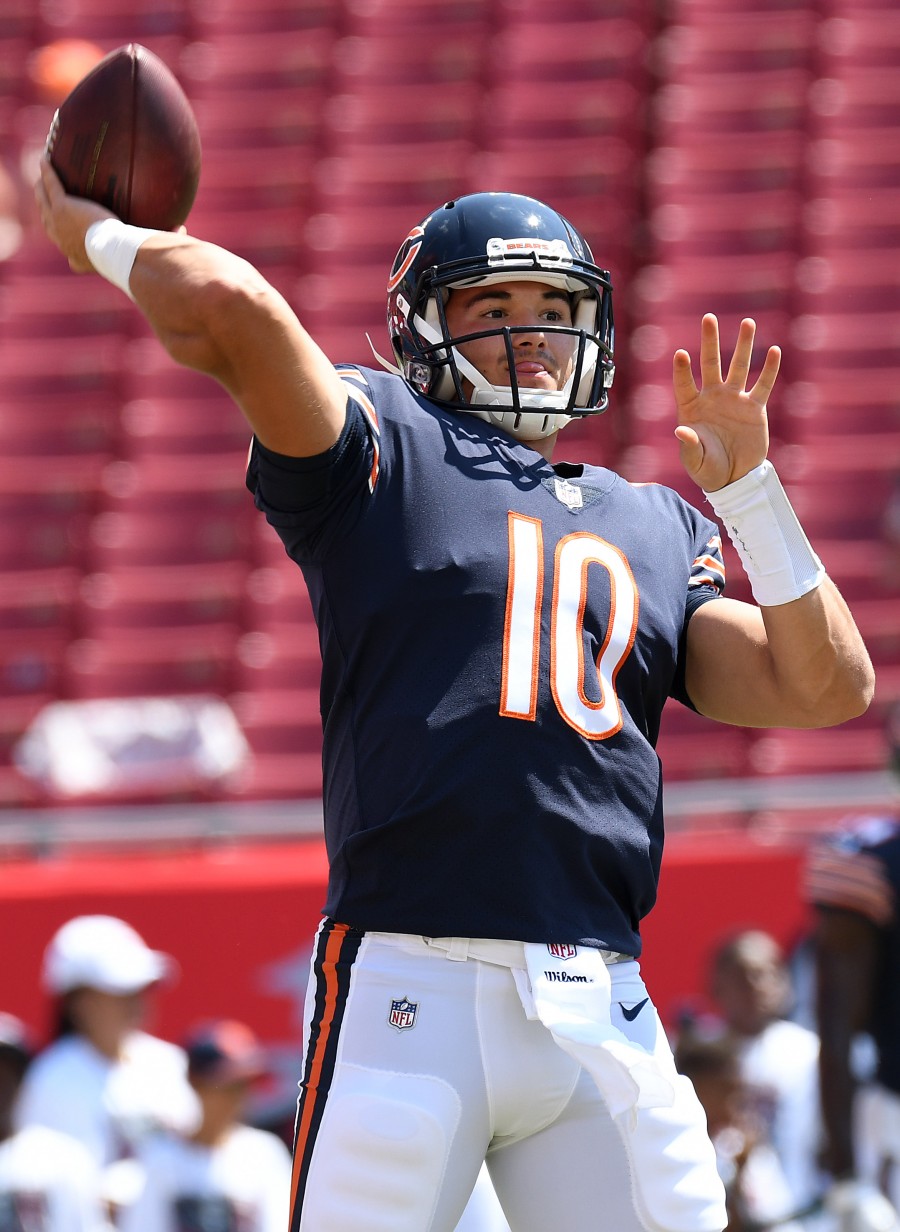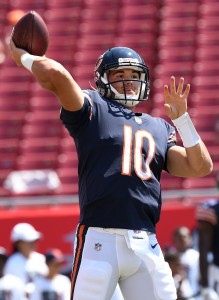 This will put the scrutinized former No. 2 overall pick in a contract year. Chicago acquired Nick Foles from Jacksonville this offseason. Although the Bears have liked Trubisky's attitude since Foles' arrival and are set to make this an open competition, per Pelissero, they are passing on extending his contract through 2021. This was the expected course of action, and the Bears are following through with it.
Because Trubisky was a top-10 pick, his option would have come in at $24.8MM. Based on the fourth-year quarterback's track record, that price is quite lofty. While the Buccaneers and Titans respectively picked up Jameis Winston and Marcus Mariota's options last year, the Bears are passing on their respective top-three draftee.
GM Ryan Pace pulled the trigger on a one-spot trade-up for Trubisky, climbing from No. 3 to No. 2 in 2017. At that point, Trubisky was viewed as a top-caliber prospect. But the one-year North Carolina starter has not lived up to expectations. The fact that Patrick Mahomes (pick No. 10) and Deshaun Watson (No. 12) have lapped the Bears starter has opened the door for endless scrutiny. Because Watson was picked 12th, his fifth-year option will come in at $17.5MM.
Trubisky regressed last season, finishing 28th in QBR. This prompted the Bears to bring in competition. They were close to an Andy Dalton trade before acquiring Foles later in March. The former Super Bowl LII MVP is viewed as the favorite to be Chicago's starter this coming season. That would torpedo Trubisky's value in free agency.
In 2018, Trubisky posted a 95.4 quarterback rating and threw for 24 touchdowns against 12 interceptions en route to a Pro Bowl nod (as an alternate). Last year, however, marked a step back. Trubisky threw 17 touchdown passes against 10 interceptions, and the Bears' talented defense couldn't make up for the offense's shortcomings. The Bears went 8-7 in Trubisky's 15 starts and finished .500 on the season, leaving them short of the postseason. Trubisky also battled hip and shoulder injuries, the latter requiring surgery.
Myles Garrett is the only member of 2017's top five to see his fifth-year option exercised. Trubisky, 49ers defensive lineman Solomon Thomas, Jaguars running back Leonard Fournette and Titans wideout Corey Davis are now on track for 2021 free agency.
Follow @PFRumors