MAY 17: Rudolph is officially back with the Steelers on a third contract. The sixth-year veteran put pen to paper Wednesday and will rejoin Pickett and Trubisky in Pittsburgh's quarterback room.
MAY 15: Not only are the Steelers retaining supplanted starter Mitch Trubisky, they are set to bring back Mason Rudolph as well. The longtime Ben Roethlisberger backup is expected to re-sign with the team, Brooke Pryor of ESPN.com tweets.
Rumored to be headed elsewhere earlier this offseason, Rudolph is on track to play a sixth season in Pittsburgh. The former third-round pick drifted to the Steelers' third-string option after Kenny Pickett's early emergence, but the team still values the veteran's presence.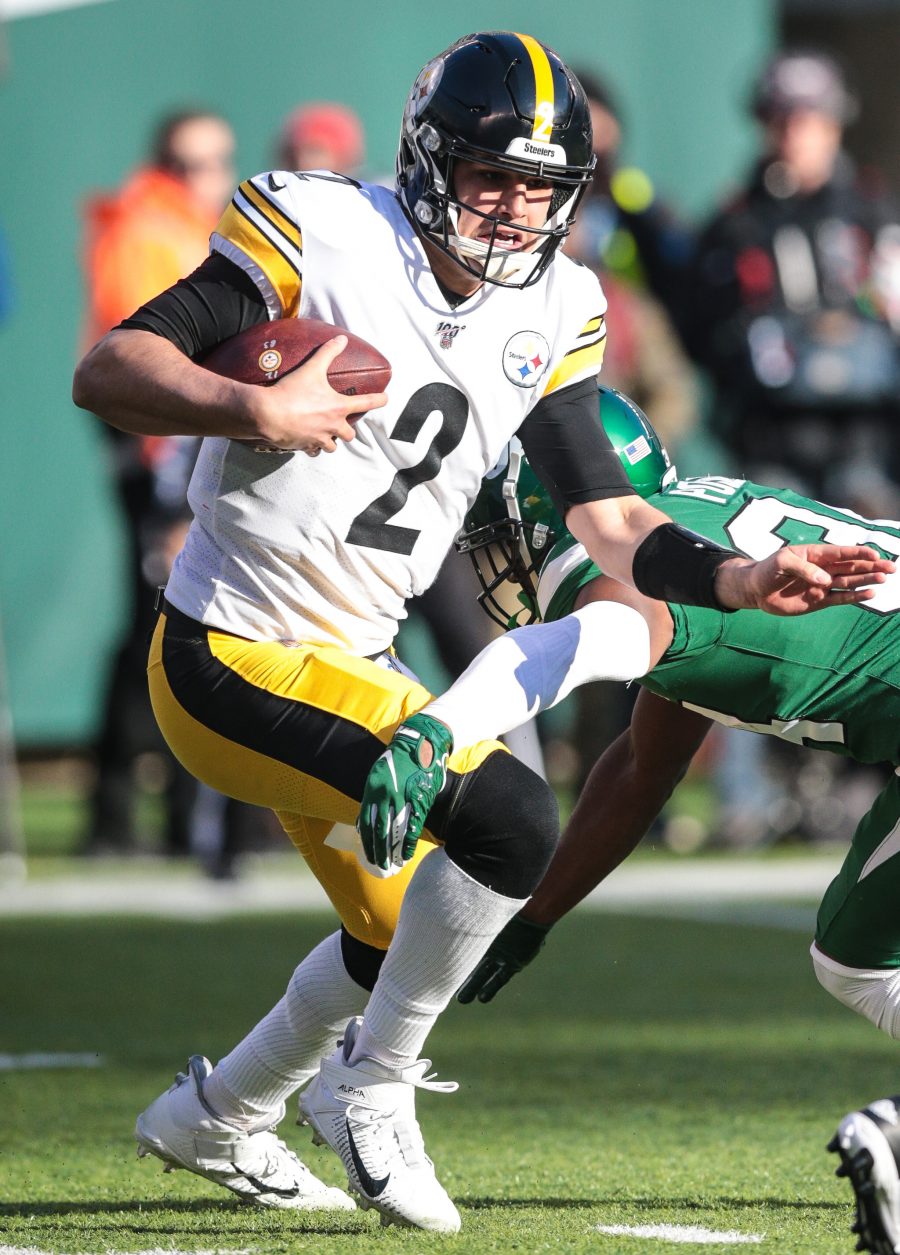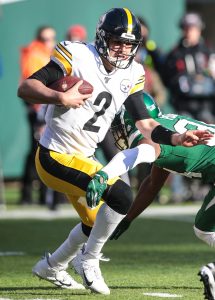 This deal may not be across the goal line yet, with ESPN's Jeremy Fowler indicating (via Twitter) it will be contingent on boxes being checked on an upcoming visit. The signing is still expected, however. Andrew Fillipponi of 93.7 The Fan first reported the Rudolph-Steelers agreement (Twitter link). Rudolph's visit is scheduled for Tuesday, Gerry Dulac of the Pittsburgh Post-Gazette tweets, noting the longtime Steeler intends to re-sign at that point.
While a January rumor pointed to Rudolph aiming to land elsewhere — likely with the goal of returning to a QB2 role — the Steelers kept him on their radar. The Oklahoma State product is settling for another year as a third-stringer. Trubisky began last season as Pittsburgh's starter but was quickly usurped by Pickett, who is now the team's unquestioned QB1. Rudolph hovered in the background as this process played out, finishing a contract he signed when the team's depth chart remained Roethlisberger-Rudolph.
The Steelers extended Rudolph during the 2021 offseason, pushing his contract through 2022. Trade rumors encircled Rudolph ahead of Pickett's first season, but the Steelers hung onto their veteran reserve arm. While Tua Tagovailoa's concussions overshadowed other QBs' head injuries last year, Pickett sustained two as a rookie. Ensuring multiple veterans are in place makes sense for the Steelers, though Trubisky's status may be worth monitoring as well.
Trubisky signed a two-year deal worth $14.3MM in 2022. The contract carries a second-year cap hit of $10.6MM. GM Omar Khan said the team wants to have Trubisky around for the long haul, but it should be expected the former No. 2 overall pick will want to at least attempt to become a bridge-starter option elsewhere. An injury to a team's starter or backup could prompt trade inquiries, should the Steelers follow through with this Rudolph reunion. Trubisky is set to earn $8MM in base salary this season. The Steelers also have rookie UDFA Tanner Morgan on the roster, but the Minnesota alum now profiles as a camp arm/potential practice squad body.
Rudolph, 27, served as Roethlisberger's backup during the final years of the future Hall of Famer's career. When Big Ben's elbow injury knocked him out in Week 2 of the 2019 season, Rudolph stepped in as Pittsburgh's primary starter. That stretch did not go particularly well, with Devlin Hodges also earning starts, and involved the infamous Myles Garrett helmet strike. Rudolph remained in the organization's plans once Roethlisberger re-emerged in 2020 and started a game apiece during the 2020 and '21 seasons. Overall, Rudolph has 10 starts on his NFL resume. He is a career 61.5% passer (6.2 yards per attempt) who holds a 16-11 TD-INT ratio.
Follow @PFRumors